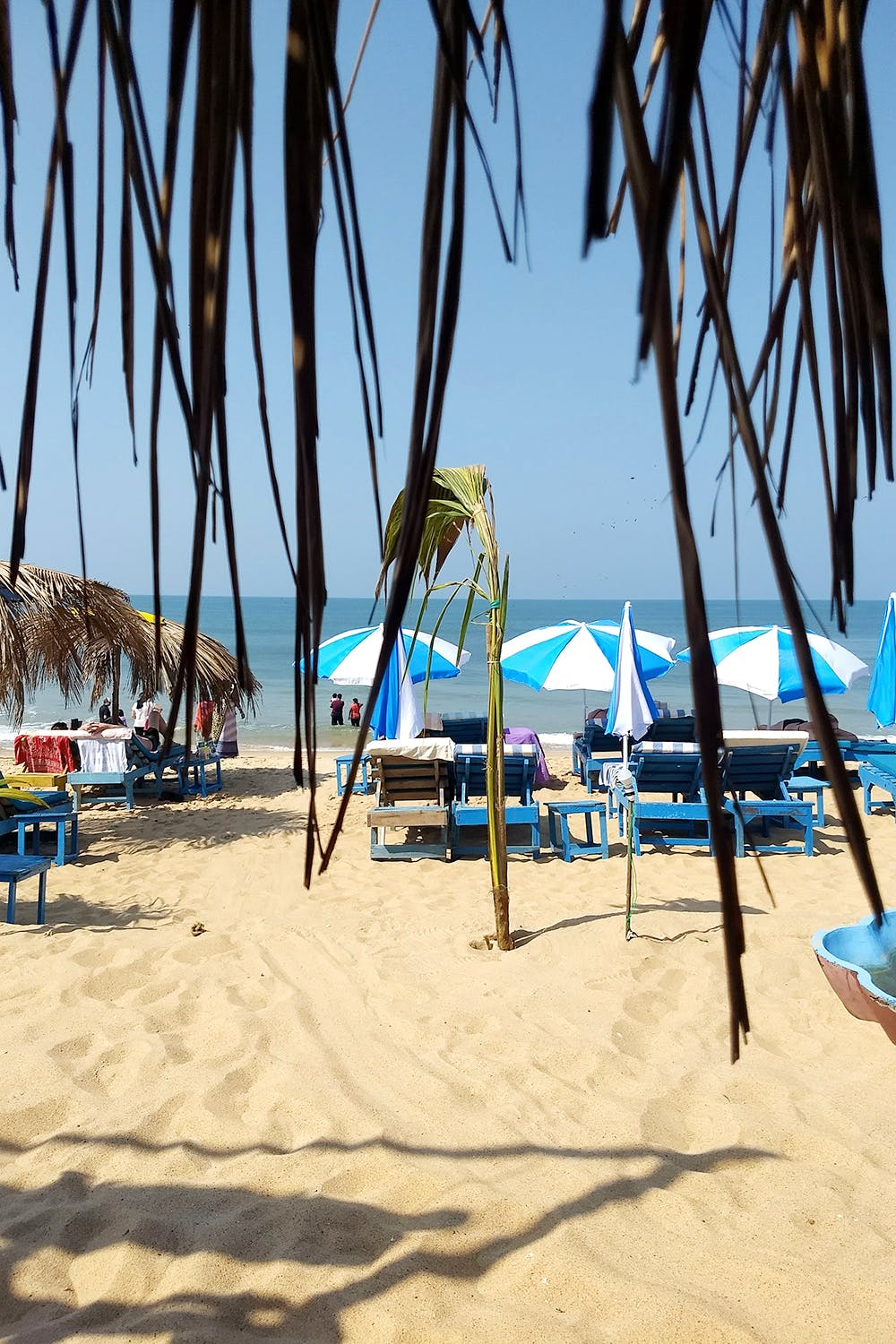 When In Calangute, Find This Shack For Epic Beach Views & Great Service
Shortcut
What used to be called Fisherman's Paradise until last year and Sam's Paradise Beach Shack the year before, is now Fishermans this year but it's still got sunbeds, coffee and stunning views of the Calangute beach. What makes it stand out among a horde of other shacks doing the same menu and offering a similar setting? Well, the service.
What Makes It Awesome
Fishermans wasn't our first choice when we embarked on our search for a lunch place on the crowded Calangute beach stretch. We just happened to see it and were too lazy and tired to look beyond. It had a beautiful view and cane swings and a comfy enough, shaded seating after a long walk in the sun. So, it was settled that we'd give it a shot and boy, we're so glad we settled.
It was Sam's (the owner from Ratnagiri who runs the cafe for six months and 'parties' for the other half) sense of humour and random acts of generosity that sealed our transformation from wayward tourists to bar loyalists. In fact, not just Sam and his wife but the entire staff is smiley and attentive at Fishermans.
On the first day, it was just getting the cold coffee right (strong and with sugar on the side), on day two, it was the free shot of Old Monk that he told us was on him and on the last visit, it was him sharing the poha he made for breakfast because we had now become shameless enough to ask for some. And, we kept going back for these sweet surprises. It also helps that they put their collective energies into working from 8:30am right up to midnight for the six months they're open (October-March). So we can have all our meals by the beach.
The food we tried wasn't earth shattering, to be honest, but it was way better than an average shack. It was mainly because they were so careful with following through requests (less chilli, no sugar etc etc). You should also go expecting the usual mish mash of Indian, Tandoori, Continental, Chinese and Goan fare. And, of everything we had during our three visits (yes, brekkie, lunch and dinner were all had here) we recommend: Eggs Shakshuka, cold coffee, egg fried rice (non-greasy and not OD-ing on chilli), carrot, coconut and celery salad and those heavenly and buttery garlic breads. Oh, and they're one of the few shacks offering burgers, in case that's something of interest.
What Could Be Better
Some live music would be great instead of the popular Bollywood that started to play as the night progressed. But hey, maybe that's just us.