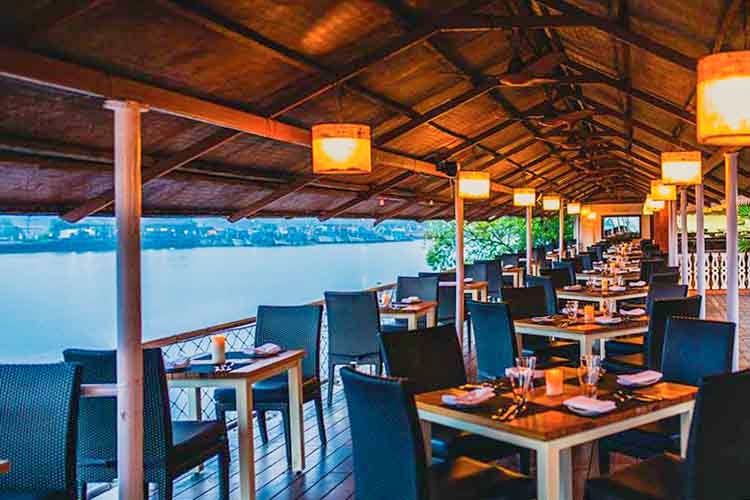 5 Iconic Restaurants You Need To Eat At On Your Next Visit To Goa
Ten-Second Takeaway
Goa is a foodie paradise, especially with the tons of cafes, restaurants, home chefs and even food pop ups that open every day here. But these iconic ones are still a must visit when in Goa.
Cantare
Cantare in Saligao has been for years that hidden away spot that only locals knew about. But after nearly a decade of it's existence, it has become the go-to place for the amazing live jazz band on Monday nights or their quizzes on Wednesdays. Add to it their yummy Goan food and you have a winner. Take a table out on the 'balcao' and order some cocktails, and if you want to give Goan food a miss, then they now even serve delicious Thai food. Not to mention, they now have live music on Thursdays and Sundays too.
The Black Sheep Bistro
The Black Sheep Bistro located in Panjim was the first to introduce the concept of farm to fork dining in Goa. Fine wines and fine dining is their specialty, and these guys really know their food. So head there and enjoy a meal that uses local ingredients and meat to give you unique international dishes. Be it their grilled cottage cheese or their fresh salads, go ahead and indulge yourself here.
The Lazy Goose
Amigo's in Nerul was another iconic place to go to for good Goan food and a great view. Thankfully, that tradition has continued with The Lazy Goose which has taken over this space. They even retain the Amigo's traditional menu still made under the supervision of the previous owner and have added some cool international dishes to the mix. That river is still gorgeous and the food even better, and now they even have live music some days. So head there and definitely do not forget to try their crab or prawn dishes.
The Fisherman's Wharf
The Fisherman's Wharf in the South part of Goa is still on everyone's must-visit list when there. A huge place with great cocktails, lip-smacking seafood and the coast for company, this evergreen eatery, for the lack of any other word is simply awesome. So be it with your gang for a sundowner, or a romantic dinner with bae, this restaurant fits every occasion.
Amavi
Amavi by Sumera is the new avatar of I-95, another popular restaurant in Goa over the last six to seven years. Back at it's original location but with a new décor and a whole new menu, this restaurant is all about food and desserts. Be it their heavenly cheese cloud, their risottos or the cheesecake, they are all served with a warm smile and aromas that make you want to dig in right there and then. They even serve lunch with a light tapas-style menu for those that don't want to snooze away the day.
#LBBTip
Try and book a table in advance if you are a large group.
Comments