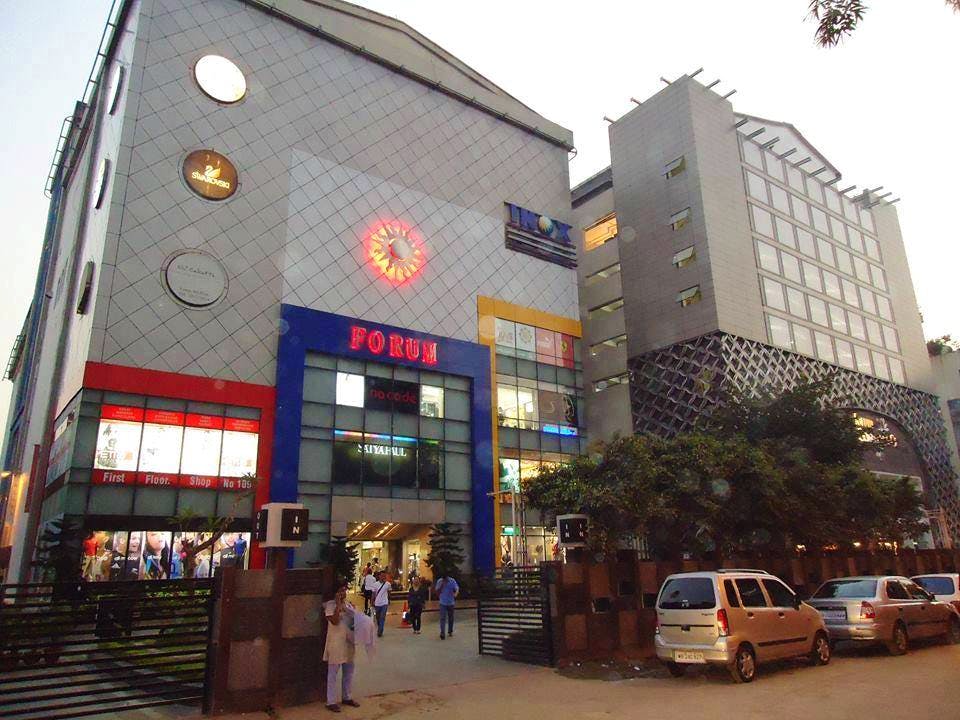 Shoe Shopping? Hit Up these 5 Footwear Stores In Forum Mall
Footwear is not just an essential, it's a big part of your style statement. If you are ever in the Elgin Road area, hit up Forum Mall for a good collection of shoe stores in one place. It is one of the popular malls in the city, stocking great variety from different big brands whose quality can be trusted. The collection here ranges from sneakers to slip-ons to even chappals that are essential for everyone in their daily lives.
Hush Puppies
If comfort is your priority and price range is flexible then this store is just for you. The collection in this outlet is more for men rather than women. We found formal boots, sports shoes, loafers and even cool messenger bags (perfect for any working man). With a limited women's collection, ladies who are scared of heels due to their aching foot can give Hush Puppies a try. We loved their collection of leather handbags and slings, starting at INR 2,999. The starting range for footwear is INR 1,999.
Crocs
Looking for something that will last for a very long time? Crocs is your solution. It is not just a weather-friendly shoe range but they are also incredibly light on your feet (as loyal customers would know). From sandals to flip flops, this cosy outlet is packed with footwear for women, men and even kid. We found an adorable pair of Iron Man shoes, perfect for your little guy. Also they have a pair of ones based on minions - available for adults as well. The printed bellies not only go well with your casuals but also look very stylish. The starting price point is INR 2,000.
Metro Shoes
Metro Shoes is your one-stop destination for shoes ranging from boots to heels and flats. Spread over a relatively large area in the courtyard section of the mall, this store has a huge collection - and we mean HUGE. Here you can get every kind of heel that you can probably think of, from platform to wedges to pencils. They also have a section of clutches, batuas and bags along with belts and wallets. And a small corner for Crocs and Sketchers. The options are endless here so if you are overwhelmed by their range, do reach out to their friendly staff for suggestions. The starting range or bags and accessories is INR 990 whereas footwear starts at INR 2,000.
Clarks Shoes
This is a compact outlet delivering shoes from the reputed British shoe manufacturing and retail label that is well known across the globe for marrying comfort with style. We love the typical minimalist display of shoes on racks. The fuss-free flats and wedge sandals caught our attention -,perfect for summers. They stock a range of mens' and women's footwear. And a premium collection of bags as well. The range here starts at INR 5,000.
Skechers
Fitness freak or just thinking of joining a gym? International brand Skechers has everything that will give you a great grip and comfort. Both their men's and women's section is equipped with shoes that will take care of your feet, even on the toughest terrains. They also have a range of covered shoes for both men and women, made out of breathable mesh material to provide enough ventilation during hot summers. The colour options here are commendable, making it great for both workout sessions and casuals. The price point here varies - slip-on sandals start from INR 2,000 while sports shoes start at INR 4,000.
Comments