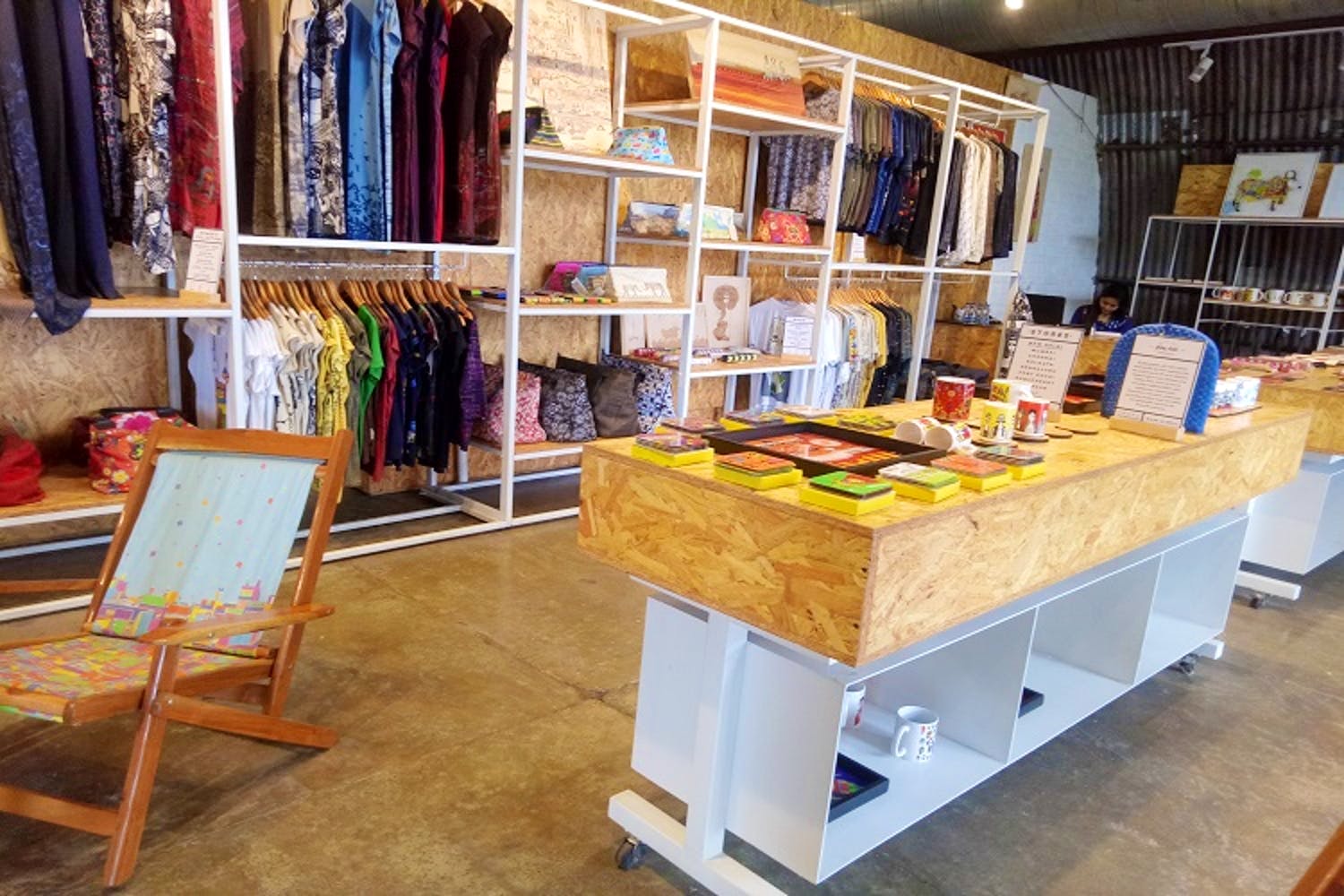 Heritage Houses & Abandoned Buildings: 5 Unique Places In Kolkata To Shop At
Kolkata is probably the only metro city in India that has still held on to much of its strong architectural legacy in the dozens of old houses and spaces that dot the city. Over the past few years, some of them have been converted into gorgeous boutiques. Here are a few that you should definitely visit. Not only will you find bespoke products, you will also be helping hold on to a piece of history.
RNM Galleria 1910
Housed in a 1910 building that was once the home of pioneering Bengali industrialist, Rajendranath Mukherjee, the three-storey building has been painstakingly restored into a retail and lifestyle space that has oodles of atmosphere. The highlights are the massive chandelier descending from the central glass dome, the grand staircase, original stained glass windowpanes, the cloakroom with wooden panels, and the ladies dressing area. It houses several shops, the Calcutta Heritage and Art Club, Café Galleria 1910 and Truefitt & Hill - one of the oldest barber shops in the world, their customers include Charles Dickens, Winston Churchill and UK's royal family.
The Z's Precinct
Need some retail and art therapy all at once? Head over to The Z's Precinct, an art gallery-museum-store all rolled into one. This beautiful white mansion showcases art and fashion by artists from various parts of the globe, making it the ultimate hunt for art lovers from across the city! The ground floor is Zoyah's Treasury is a boutique christened after owner Rajesh Sen's daughter. From flowy earthy kaftans and handpainted sarees, to designer brooches and Thai cutlery: you name it, they have it! You will love the quirky cufflink collection for kids which make for super adorable presents for everyone.
The Hangar
This Port Trust shed in Alipore could easily be mistaken as just another abandoned warehouse. Drive past it and it would be a mistake. For inside is The Hangar, an ensemble store with a range of clothing, jewellery, home decor and stationery by six Delhi-based designers under one roof. From Play Clan's quirky range of clothes and accessories to designers such as Rajesh Pratap Singh, Payal Pratap' Pankaj & Nidhi, and Namrata Joshipura, there's lots to choose from here.
Bombaim
One of Kolkata's leading fashion stores, it curates cutting edge contemporary designers as well as avant garde home-grown labels. The 1,000-square-foot Bombaim is housed in a heritage building off one of Kolkata's busiest roads. Airy and chic. with minimalist décor, it reflects designer Richa Kanoi's expertise and houses labels like Bodice, Amrich, Abraham & Thakore, Shivan Naresh, Amit Aggarwal, Bodice, Ikai and others.
Swatantra
Tucked inside a beautiful old Kolkata bungalow in Jatin Das Road, Swatantra specialises in handpicked and handwoven fashion. A boutique boasting of traditional and regional weaves collection, you can find exclusive kantha and light embroidered cotton panjabis. All woven in cotton, the standout embroideries make them perfect for the pujo look. Team it up with their coloured cotton dhutis for a rich festive look!

Comments