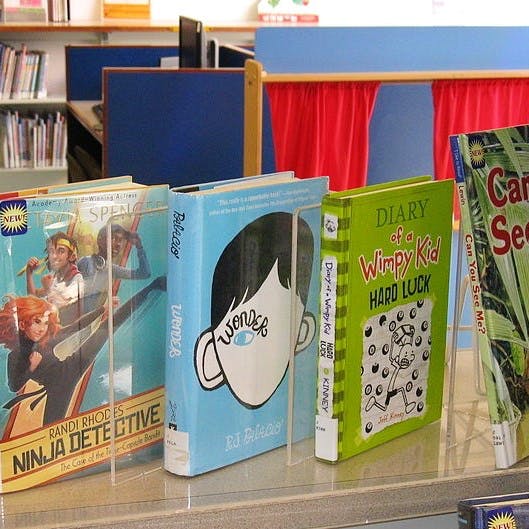 Children's Day Special: 9 Handpicked Books To Gift To The Youngsters In Your Life
This Children's Day, inspire your the kids to go back to reading. If the old classics scare them away, here's our list of 9 handpicked books that will definitely entice them to start turning the pages. You will find them at various bookstores in the city, and on Amazon.
Tiger Boy By Mitali Perkins
A popular YA author, Mitali Perkins' Tiger Boy will drag in every kid into a memorable adventure. Winner of the South Asia Book Award for Younger Readers, Tiger Boy tells the story of Neel who with the help of his sister help rescue a tiger cub who had escaped from the reserve camp in Sunderbans.
Catch That Cat By Tharini Viswanath
This one is perfect for little bubs who are 4+. A colourful and brilliantly illustrated book, Catch That Cat is the story of Dip Dip and her cat, Kaapi who goes missing. Dip Dip goes looking for Kaapi around the town until he spots her stuck on a tree. Dip Dip is wheelchair bound, but that is hardly stopping her to save her kitty.
Queen Of Ice By Devika Rangachari
For all those little adults who relish getting lost in tales of history, Devika Rangachari's award-winning Queen Of Ice is a great book to get. Set in 10th century Kashmir, this historical fiction tells the tale of the powerful Didda, princess of Lohara, who takes control of her husband's court that's ridden by conspiracies. And how she comes into her own.
Escape from Aleppo by NH Senzai
This book is about 12-year-old Nadia who is forced to flee her home in Aleppo, Syria in 2010 as civil war starts and bombs fall. The story is a great grounding in current events and the complicated situation in Syria that has led to an international refugee crisis.

The Sunita Experiment By Mitali Perkins
Originally published more than a decade ago, this ones remains a favourite of most young adults even today. A classic book for early teenagers, this one talks of the struggles that Sunita faces to fit in in the mostly white society of America. A heart warming coming of age tale of love and identity crisis, this book will be loved by your young adult, for sure.
Children of Blood and Bone By Tomi Adeyemi
A young adult fantasy novel, Tomi Adeyemi's Children of Blood and Bone was publsihed this year and has already been featured in the New York Times bestseller list. Nigerian-American writer Tomi Adeyemi's novel tells the story of Zélie Adebola, who sets out on a task to restore magic in the country of Orïsha. It is Adeyemi's debut novel and the first book in a planned trilogy. Interesting fact, it is already being made in to a film now!
Beetle Boy By MG Leonard
Part of the The Battle of The Beetles series, Beetle Boy is the first installment. A perfect title for an early teenager, Dirkus Cuttle, or The Beetle Boy, goes in search of his father - with an amazingly intelligent troop of beetles and loyal friends.
Out Of The Hitler Time Series By Judith Kerr
Don't do the mistake of comparing it to Anne Frank's Diary. A semi-autobiographical collection, Jewish writer Judith Kerr's trilogy Out of The Hitler Time gives a child's perspective on the rise of Nazism in Germany and the experience of being a refugee, reflecting on the author's own positive feelings about her experience. We picked up the first book When Hitler Stole The Pink Rabbit - at Booktique (on Southern Avenue).
The Mystery Of The Secret Hair Oil Formula By Asha Nehemiah
A goofy, hilarious story, Asha Nehemiah's The Mystery Of The Secret Hair Oil Formula turns the figure of the grandmother on its head. Paati's secret formula for the famous Wondegro Supersonic Hair Tonic is being conspired to be stolen, but Paati is no ordinary grandmother and no one can stop her from presenting her formula at the World Herbologist Conference. Peopled with oddballs like a maniacal scientist and a sentimental wrestler- this is a hillarious adventure story- with wacky illustrations that enhance the humour.
Comments