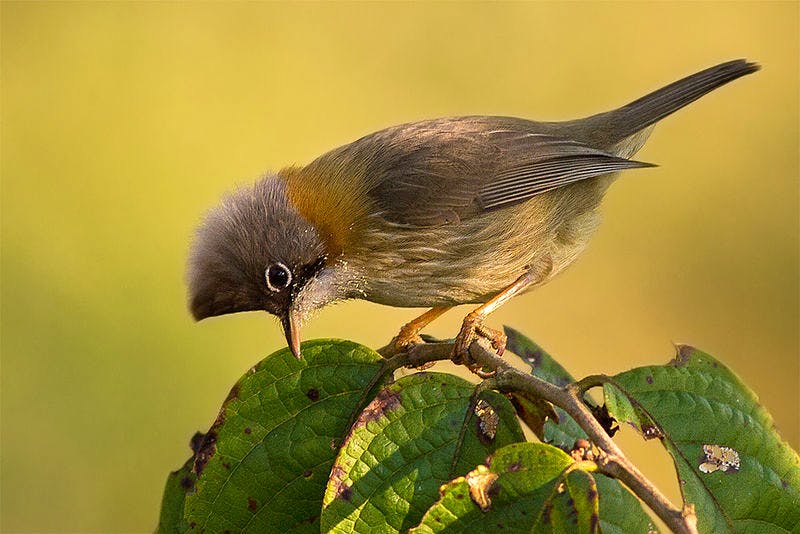 Calling All Birdwatchers: 5 Places To Hit Up This Winter
Birds have got to be the planet's most travelled creatures. Every area has its local species as well as migratory birds who come in as guest for a while. If you are the kind whose heart starts racing at the sight of nuthatches, bookmark this list of birding hotspots around Bengal. So grab your binoculars, from woodpeckers to warblers, these places will take your breath away.
Eaglenest
Eaglenest in Arunachal Pradesh is a well-kept secret. It covers (with the adjacent Bugun Community Forest) about 218 square kilometres of biodiverse forests and hills. Approximately 500 different bird species have been spotted here. You can spot the ward's trogon, bugun liocichla (a new species discovered in 2006), nuthatch, red-headed trogon, liocichla, the slender-billed scimitar babbler, wren babblers, and rare birds like the grey peacock pheasant, Blyth's tragopan, and Temminck's tragopan.
You will find the tented accommodations at Lama, Bompu, and Sessni camps is comfortable, if basic. The best season for birdwatching is between January to March.
The Sunderbans
The mangrove forests of Sunderbans (among the largest in the world) aren't just a home to the Royal Bengal Tiger and crocs. They also house an incredible variety of birds which you can spot when you navigate the many rivers and channels. Look out for a variety of waders, raptors and kingfishers, and rare birds like the buffy fish owl and the goliath heron.

National Parks & Wildlife Sanctuaries
Lava And Neora Valley National Park
Its star attraction may be the red panda, but the area is home to about 265 species of birds including several rare species such as the rufous-throated partridge, satyr tragon, the white-tailed robin, and the rusty-bellied shortwing. The road from Algarah to Lava is a favourite with birdwatchers. The Neora Valley National Park is next to Lava-Loleygaon. There are many stay options in Lava and also at Kalimpong which is about 35km away.
National Parks & Wildlife Sanctuaries
Chilka Lake Bird Sanctuary
One of the largest brackish water lakes in Asia, Chilka is a kind of star on the birdwatching scene in India. It is home to more than 850 species of birds including migratory water fowls that come here from places as far away as Siberia. Look out for white-bellied sea eagles and marsh harriers. One of the most popular tourist destinations of Odisha, the Chilika Lake (actually a lagoon) is home to a large number of resident birds. Head here during winter when migratory birds such as flamingos, come down. Mangalajodi has basic accommodation and Odisha Tourism Development Corporation runs tourist lodges around the lake.
Nameri National Park
Nameri is one of the few tiger reserves that let you walk through the forest. And it's an absolute must-do, if you want to spot birds. You will walk with the presence of towering trees and the fast-flowing Jia Bhorelli river. Look out for the emerald cuckoo, hornbill,s the white-winged wood duck, the peregrine falcon, sultan tit and pied falconet. Another option is to row down the river watch­ing for birds in the forest. You may spot the rare wader, ibisbill. Stay at tented acco at the Nameri Eco Camp.
National Parks & Wildlife Sanctuaries
Comments