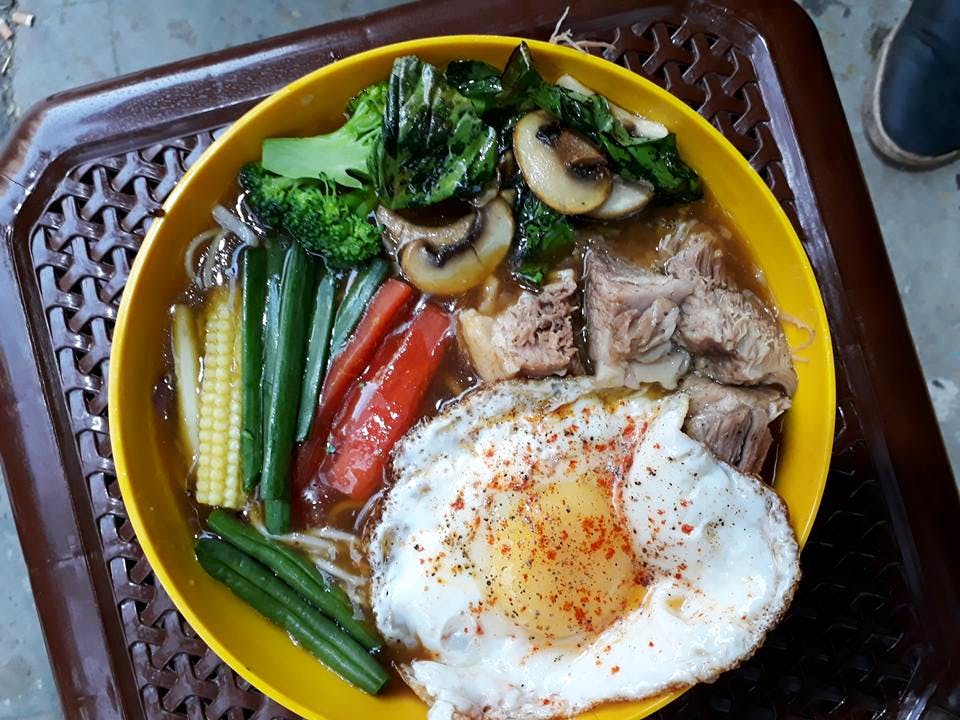 This Food Kiosk In Jodhpur Park Serves Crab, Lobster & More Starting At Just INR 100
Shortcut
Broke but hungry? This little kiosk will let you hog on crab, lobster, steaks, bacon and more for just INR 300 for two!
What Makes It Awesome
Jodhpur Park just keeps adding new stuff to its already burgeoning food scene. Hogsworth, a small kiosk serving up a huge range of dishes is located on a lane very close to Blue Mug and the famous Nepal Sweets in Jodhpur Park. The bright yellow doors and signage makes it easy to spot.
We are gobsmacked as much by the range of dishes as we are by the prices here. The Lobster Tempura, crumb fried with Indian herbs comes in two sizes and costs around INR 180 and 650. If you like seafood, you must have the crispy fried octopus in a tangy sweet chilly sauce and Hog's Crab Meat Delight, flavored with herbs and cheese and crumb fried. If you have a weak spot for bacon, then be informed that the Devil On Horseback (seedless dates and cheese, with bacon wrapped around them) is delish.
They serve steaks as well with a side of mashed potato and grilled vegetables and mushrooms.
While the menu is largely Continental fare, they also do some Asian dishes like their '"one heart warming one bowls" — perfect for two people. It's a soupy base with wok-tossed noodles, greens, sprouts, mushrooms and any added meat like chicken, pork or seafood. And if you are in the mood for Indian, you can go for the pork or chicken curry with steamed rice.
The place was started by chef Indranil Roy and his friends Tirthankar Biswas, and Sumit Bala. Roy has travelled the world (from Dubai to Mongolia) working as a chef. All or one of the three are always around to attend to you, and suggest dishes off the menu.
Wondering about the name? It's derived partly from famous school for wizards (in fact, we think we heard the Potter signature tune on Tirthankar's phone!) and from the fact that everything here is worth hogging (and the prices mean you can have your money's worth).
Pro-Tip
Hogsworth has a couple of tables and chairs on the pavement outside if you want to sit and eat there. Or you can order a takeaway.