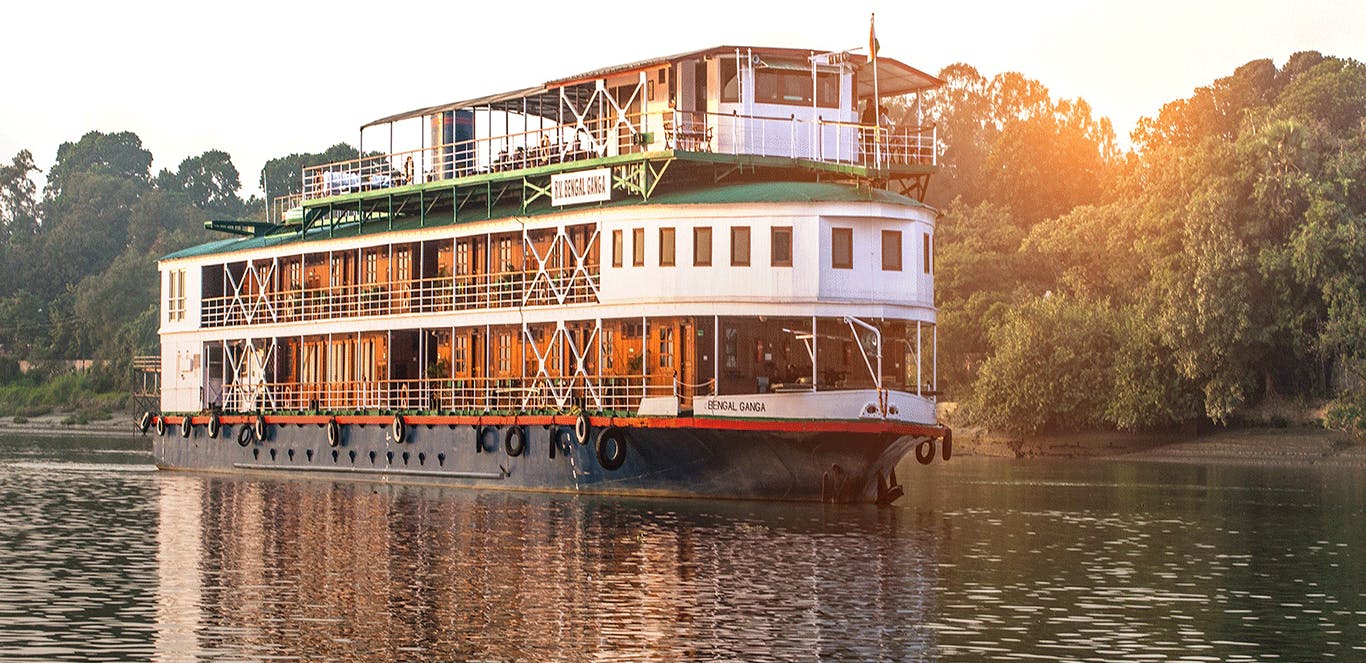 For Your Next Vacay, Sign Up For This Kolkata-Dhaka Cruise
Shortcut
Wish to go on a cruise to another country through one of the largest mangrove forests in the world, the Sunderbans? Well, now you can.

What Makes It Awesome
The Exotic Heritage Group has begun operating a luxurious cruise called Ganga Voyagers that will start from Kolkata covering a distance of over 1500 kms via Bangladesh capital Dhaka, through the Bay of Bengal and the Sunderbans and then travel the Brahmaputra upstream to Guwahati. Started in an attempt to boost tourism between India and Bangladesh, the cruise will cover Mongla Port, Barisal and Chandapur before entering Dhaka.
Explore the cultural background of India with RV Bengal Ganga, the cruise ship built in 2004 as a replica of the luxurious 'Clyde' steamers that were used by important officials and celebrities during the British Empire – mostly by the Viceroys of India and the Prince of Wales.
With a capacity of over 50 people, the ship boasts of 28 premier rooms, a sundeck, spa and salon services, recreational areas, a bar and a dining room. The rooms exude luxury in terms of design and interiors – Burma teak floorings and walls, large window panels, outdoor seating area, original art and fine local textiles. They are equipped with modern amenities with each room opening into a balcony offering stunning views of the river banks and a relaxed space of your own.
Wake up and indulge in some yoga, meditation and gym facilities, try popular cuisines and sip the finest wines from all around the world while basking in the beauty and calm of the Ganges. The dining room boasts of a retro yet classy Streamline Moderne buffet counter, elegant textiles and teak tables.
You can visit their website to check the different tours the cruise offers and contact them via email or phone to enquire about itineraries, packages, prices and availability.
Pro-Tip
You can also shop for souvenirs from all across the country at the cruise's exclusive gift shop Jackfruit. They also sell a range of local handicrafts, garments and organic bath products – all of it made in India. Be treated like royalty while you explore the east and have one of the best sailing experiences across India.
Ask Devyani a question