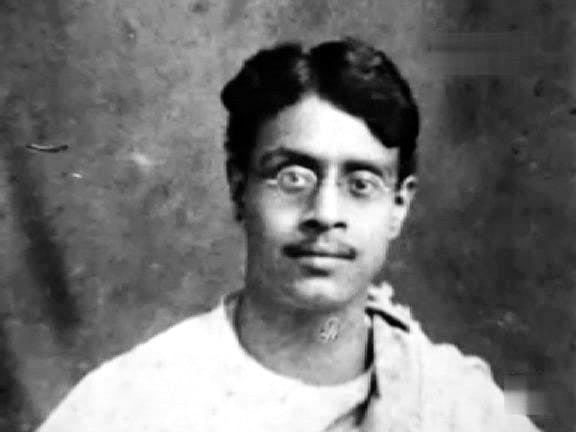 How To Celebrate Sukumar Ray's Birthday Week
His works cracked us up in our childhood (and adult life!). We loved his exceptional collection of rhymes and stories about memorable creatures and characters. And he created our fave children's magazine, Sondesh! We are talking about Sukumar Ray., of course. And today is his birthday. So we have put together things you can do to celebrate this whole week.
Check Out The Garpar Road House
Head out to 100A Garpar Road which was home to Sukumar Ray, his father Upendra Kishore Roy Chowdhury and son Satyajit Ray. Sondesh was published from the ground floor here. Sukumar Ray would hold many literary and cultural meet-ups at this place (Rabindranath Tagore was one of the regular participants). The building also houses the Athenium Institution Higher Secondary School - you must check out Satyajit Ray's autobiographical narrative of his childhoos, Jokhon Chhoto Chhilam, for a description of the institute.
Pick Up A Sondesh Issue
Sukumar Ray's family'publishing business - U. Roy and Sons - used to publish Sondesh. The title is a clever play on the'traditional Bengali sweet and the Bengali word for a 'message'. You can pick up a compilation of the best of Sondesh from Ananda bookstore and enjoy the cult mag all over again. Or pick up Abol Tabol and Ha Ja Ba Ra La both of which have Ray's nonsense rhymes, limericks, his unique illustrations of fantastical creatures. Ray was influenced by Lewis Carroll and Edward Lear. And did you know that he was not a trained artist?
Organise A Food Party
In 2014, for Ray's 90th birthday, a group of people had organised a culinary-themed show Nale Jhole derived from the poem, Ajob Khaoa (Strange or Bizarre Foods). Take inspiration from that and line up your own food meet-up with dishes that are mentioned in Ray's poetry. There have been so many Enid Blyton themed pop-ups in the city, why not have one modelled on Ray's works?
Pick Up A Translation
Can't read Bengali? Don't miss out on the marvellous world of Sukumar Ray - pick up a translation. There is Niladri Roy's work Rhymes of Whimsy - The Complete Abol Tabol - available on Amazon, We would recommend writer Sampurna Chattarjii's books like Wordygurdyboom (check out bookstores, Amazon and Scholastic). Chattarji has brought out her own book of nonsense rhymes, so she has the quirky mindset required to do a decent translation of Ray's works.
Comments