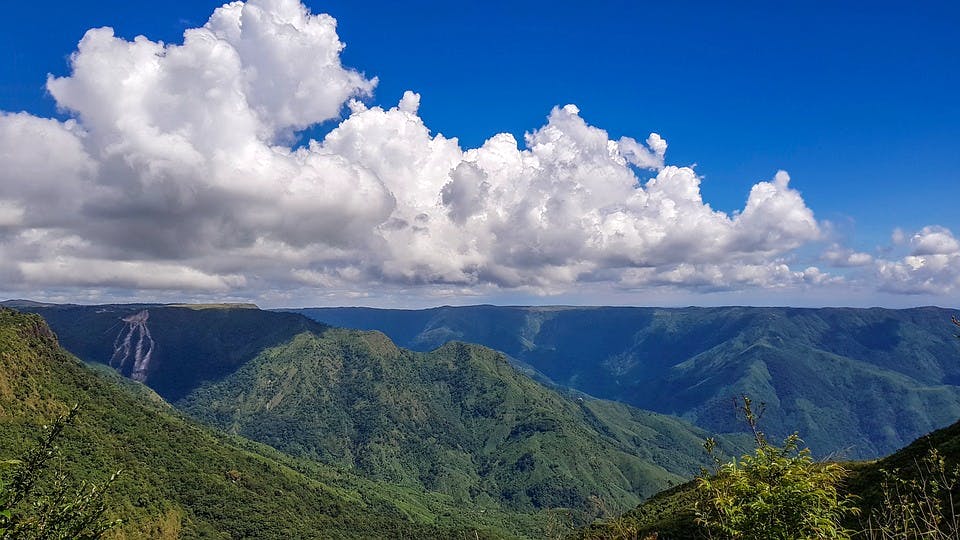 Visiting Shillong? Here Are 10 Fun Things You Can Do There
Besides being one of the most scenic hill stations of the country, Shillong also has a range of activities that will ensure there's never a dull moment while you are in the Scotland of the East.
Row, Row, Row Your Boat
Ward's Lake is a sight for sore eyes. An artificial lake set amidst lush green surroundings with an ornamented bridge, sloping walkways, rose beds, and boulevard of pine trees. Boating here is an experience you must not miss. Drink in the stunning views around you as you float on this placid waterbody.
Hook, Line And Sinker
Umiam Lake, a reservior, located 15 kms north of Shillong houses enormous species of rare and common fish. Also known as an angler's paradise, this lake provides ample facilities for fishing. Apart from Umiam, you could try angling at Dawki, which is also famous for fishing. You will find varieties like catfish, golden carp, and silver carp here. An ideal activity for you to laze around by the lakeside all day and yet come home with a catch.
Off The Beaten Path
The David Scott Trail (Mr. David Scott, a political agent of the British government built the horse cart trail which connects Cherapunjee to Bangladesh) is a fairly easy (17 km) hike from Ladmawphlang village to Mawphlang village, through spectacular scenery. You will pass through low granite and sandstone cliffs amidst scenes of rolling hills and a serpentine clear stream that runs along with the trail. The trek should take you about 6-7 hours at a normal pace and without any long stops.
Ride The Tide
Ranikor is considered to be one of the best destinations for river rafting in Meghalaya. It should take you about 2.5 hours to reach there from Shillong and gives you a perfect rush of adrenaline. If you are a first-timer, you might want to try the lesser daring rafting experience at Barapani Lake, which is only 17km from Shillong.
All Hands On The Deck
Kynshi River, located in the West Khasi Hills, is very popular for kayaking and is in fact considered to be the best destination for this sport. Kayaking is considered to be the ultimate adventure here as it offers opportunities for swimming and water sliding as well. Make sure you choose a sunny day for kayaking as the activity becomes unsafe when it's raining.
Jump Off The Edge
If descending a cliff while the gushing water hits your face and body is your idea of quenching your thirst for adventure, go rappelling at the Elephant Falls in Shillong. With a height of about 40 ft and steady rock formations on both sides of the fall for support, this not-so-tough challenge is good enough to get the adrenaline pumping.
Into The Dark
Shillong offers a unique cave hopping experience. Limestone caves such as Krem Mawsmai, Krem Mamluh, and Krem Umshyrpi are worth a visit. Navigating dark passages, wading through waist-high water, and the chance to observe Mother Nature's creative handiwork is a thrilling experience.
Hit It Out Of The Park
Shillong Golf Club, is one of the oldest, largest and natural golf circuits in the world. So scenic and green is this 18-hole golf course that it is referred to as the 'Gleneagles of the East'. If you enjoy playing golf or want to give a shot, this is the place to be. The club is surrounded by pine and rhododendron trees, and is also home to several species of birds. So, you can even go there to sit in the sunshine and watch the golfers play.
Rock N Roll
Also proclaimed as 'India's Rock Capital' for its love of music, Shillong has played a host to quite a few of India's famous music festivals. Go in November to experience the Shillong Autumn Festival - A vibrant cultural extravaganza, that stages a number of music events, where music connoisseurs flock up to the venues from all corners of the Northeast. In fact, this year October, India's happiest music festival - NH7 Weekender is happening in Shillong too.
Shop Till You Drop
Police Bazaar is a shopper's paradise. Pick up exquisite artefacts and handicrafts made by local tribes, which make for great souvenirs at one of the largest Khasi Handicraft shops here. There are clusters of shops selling the most eclectic clothing, Khasi jewellery, fashionable shoes and much more. If your bargaining skills need some work, be sure to take someone along, who can help you get a bang for your buck.
Comments