The information in this post might be outdated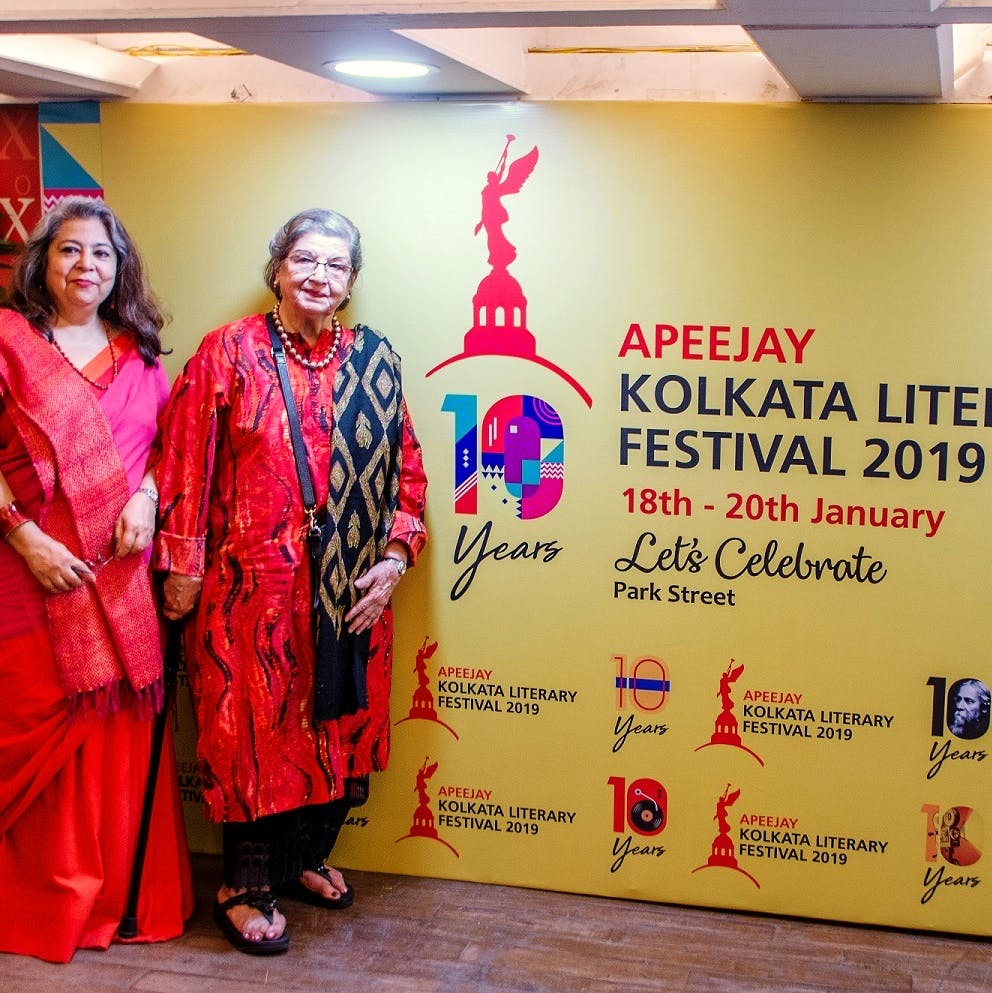 We Got A Sneak Peek Into AKLF's Line-Up & Here's Why You Need To Be There
18 Jan 2019 - 20 Jan 2019
18 Jan 3:30 AM - 20 Jan 3:30 PM
The new year is still shy of a couple of weeks, but it's that time of the year when we are already counting ways to kickstart 2019 on an exciting and happy note. The Apeejay Kolkata Literary Fest (AKLF) — organised by the Oxford Bookstore — is back in January 2019 with its tenth edition and we've got a sneak peek at their line-up.
Scheduled to be held between January 18-20, the theme this year is celebrating the iconic Park Street. Venues will cut across Park Mansions to Allen Park, Celica House and others during the festival. AKLF's coming back with the complete bandwagon of its popular Poetry Cafe, children's lit fest, author meet-greets, talks and even a writing competition. From Pulitzer prize winners to journalists and historians - we're completely stoked about AKLF'S guest list. If you haven't already read it, it's time to grab your copy of Less by Andrew Sean Greer and gear up for good conversation with the 2018 Pulitzer Prize winner author (and of course to also get your book signed). Historians Ramachandra Guha and Rajmohan Gandhi will also be there, along with journalists Seema Goswami and Ravish Kumar. Feminist writer Ira Mukhoty, Devdutt Pattanaik, Anuradha Roy, author-screenwriter Anuja Chauhan, actor Naseeruddin Shah, poet Ulrike Sandig, director-actor Ratna Pathak, publisher-author David Davidar, parliamentarian Shashi Tharoor - the festival has lined up several heavyweights for author sessions and talks.
Making things more exciting for the tenth anniversary of the lit fest, AKLF is also introducing a writing competition for new and budding writers for the first time, in association with Juggernaut Books.
The children's fest, Oxford Junior Literary Festival, featuring leading children's writers, literary quizzes, interactive sessions and storytelling will coincide with the main event in January. Like the last three years, Poetry Cafe will kick off towards the end of this month as a prelude to the lit fest.
Comments