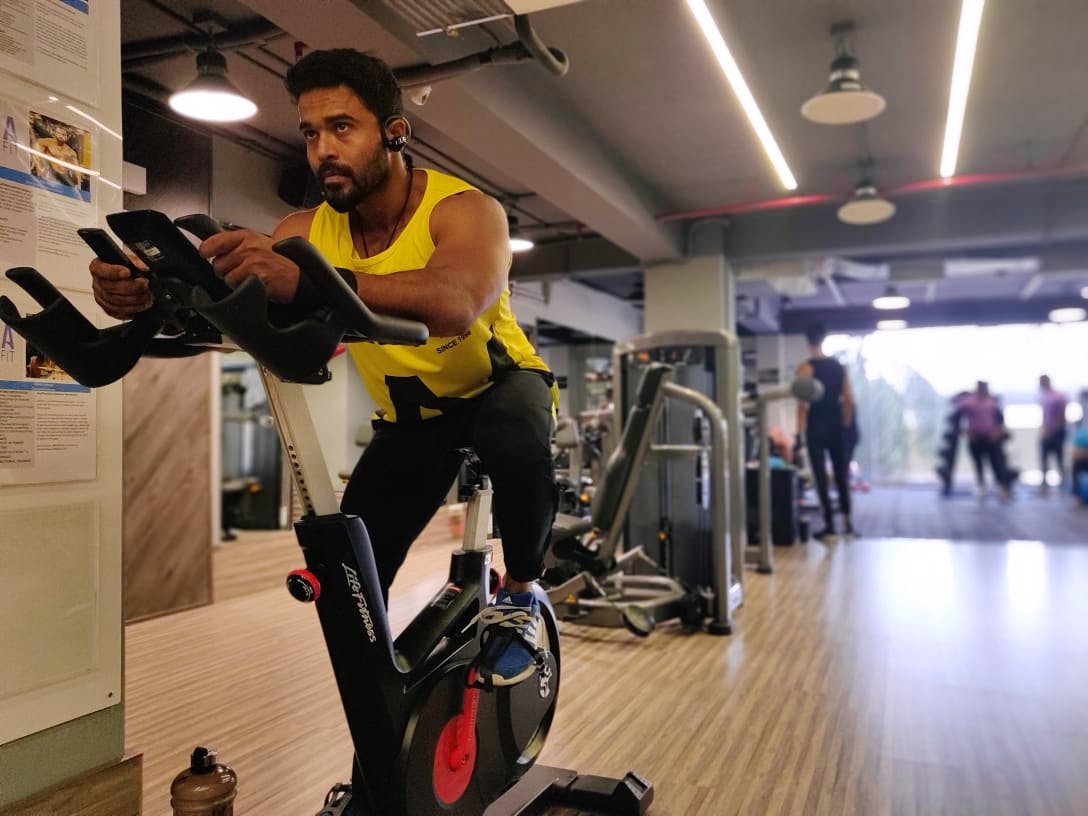 This Health Club Is Open 24/7, So No Excuses About Late Work Hours
Shortcut
Want to start working out and live healthy but can't find the determination or maybe the right gym? Worry not. Anytime Fitness Gym has you sorted.
What Makes It Awesome
Established in 2002, Anytime Fitness is a US-based health and fitness club that wants to help you live a healthy life. They provide facilities and training that match international standards of fitness. And guess what? They are open 24 hours. The friendly staff will provide you with all the support you need to get fit. They provide several training options (they customise your training too!), fitness consultations and the best equipment needed for a wholesome experience. They also have well-experienced, certified personal trainers who will keep you motivated and take care of all your health needs.
Spread over 4700 sq.ft., the gym provides all kinds of equipment. From treadmills and farmer's walk machines to battle ropes and barbells, Anytime Fitness has it all. They also hold Zumba, yoga and kickboxing classes while also training you in Pilates and Stairmaster. They also have a branch in Chinar Park near City Centre 2 that offers separate running tracks, functional area and sledge training! Isn't that amazing?
You can also become a member if you like and avail all their benefits. You get a free fitness consultation and access to all their gyms across the globe! They are also very particular about hygiene which is why they have private restrooms and showers. You can pay monthly, quarterly, half-yearly or annually as is convenient to you. The fees start at INR 7,000 and goes up according to what you choose. The charges for personal trainers also varies from trainer to trainer. They also have packages for the same that start at INR 10,000 and can go up to INR 32,000.
Not sure whether you wanna join or not? Don't worry. Anytime Fitness also offers free trial sessions to give you a hang of the kind of training they provide and equipment they have.
Don't think too much. Register now and start living healthy.
Pro-Tip
Their Chinar Park branch is open for 19 hours from 5 am - 12 midnight, and the Salt Lake branch is open 24X7. The gym also offers tie-ups with corporate companies where they give free trial sessions for up to three days.
Ask Devyani a question