5 Things To Try At Kolkata's Iconic Arsalan That Aren't Biryani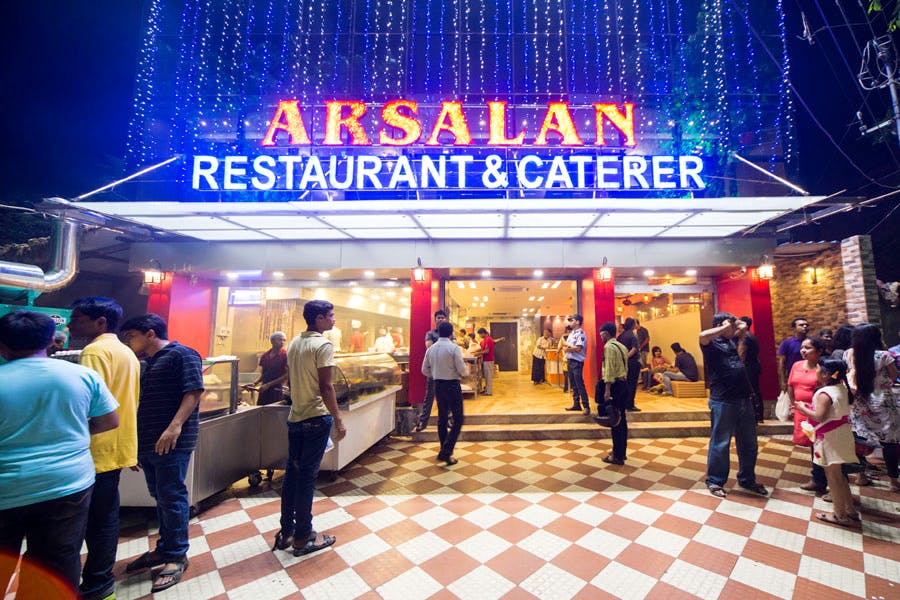 Shortcut
Not just biryani, Arsalan makes epic Mughlai food that you can't miss out on.
What Makes It Awesome
Simple, classic, uncomplicated, on-the-go food, Arsalan's egg roll comes for just INR 35! The roti is extremely flaky and soft while the egg is cooked to perfection. While the roll may not be enough for a complete meal, for a quick snack, it's a great option.
Chaanp and biryani is a match made in heaven. The mutton chaanp here is tender, juicy and much more flavourful than the chicken one. It's also pretty easy to eat because it's broken up into bite-sized pieces. Even if you're not a huge fan of mutton, just the gravy of the chaanp goes well with the biryani. You can pick up a plate for INR 145.
While all the kebabs at Arsalan are succulent, it's the chicken malai kebab which takes the cake. Topped with creamy malai which tastes like cheese, the soft white chicken is cooked till it's tender. Each plate of six pieces comes for INR 210. The kebabs are a relatively healthy option since they're pretty low on oil and grease. Chicken reshmi kebab and chicken reshmi butter masala are other great chicken options you can try if you're a carnivore at heart.
Mutton Tikia is definitely not for the light-hearted. The reason? It is swimming in a pool of oil, but doesn't it look delicious! Order a Kabuli Naan and your are sorted for the evening. Break the naan and dip it slowly in tikia gravy to enjoy every bit(e) of it!
End your meal on a sweet note. The firni comes in a traditional clay bowl. They've started serving it with a plastic spoon but you can ask for a wooden spoon if you want to truly enjoy the flavour. Not overly sweet, the firni is light and has a really smooth texture. At INR 59, it's the cheapest delectable dessert going.