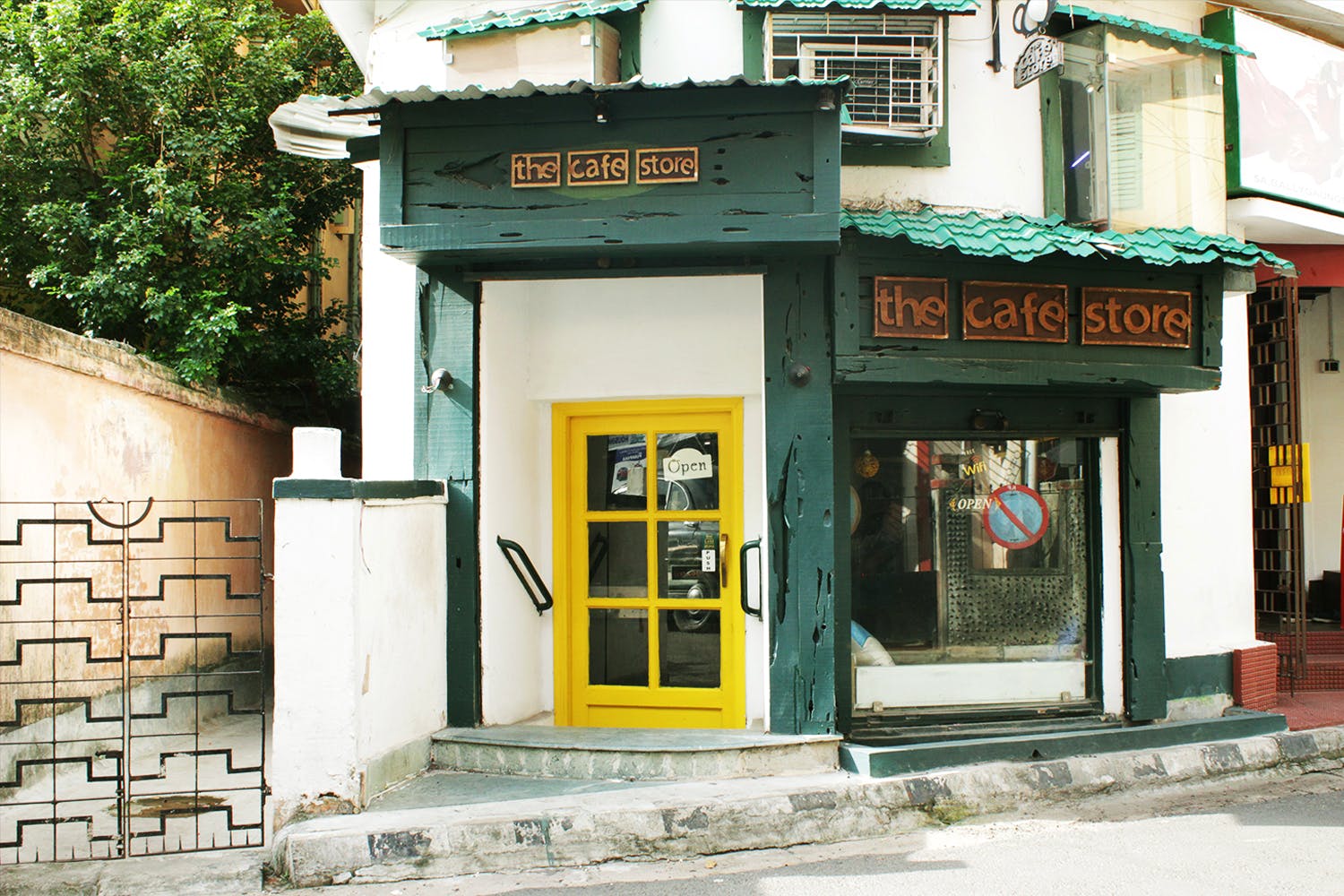 Enjoy Your Coffee With A Dose Of Art And Music At This Place In Ballygunge Terrace
Shortcut
We discovered this cafe with the most amazing range of coffee varieties we have ever come across. Coffee fiends, you've got to check this place out! Plus the food is gobsmackingly good!
A Hidden Gem
First off, the very European seaside look of The Cafe Store will draw you in with bright colours and large windows. Once inside, plonk yourself down at one of the window-side seating areas. Although, short on space the cosy interior and the winding wooden staircase to the upper floor makes you feel like you're in some hill station cafe. Anjan Dutta happens to be a frequent visitor, along with other iconic musicians in the city like Arko, who has even released his own ablum at this cafe. While you are there, you can pick the six strings and entertain your gang or start doodling on the black board.This cafe specialises in artisanal coffee - you'll see a corner of the cafe stacked with imported coffee beans in labelled jars. They have handpicked them from different parts of the world. In fact, owner Indraneil Mallik says that this place is the only cafe in all of East India to serve Luwak from Indonesia (a cup costs between INR 1,750 to 2,200!) They also serve Blue Mountain coffee. The reason why they call themselves a store is because they sell roasted beans and coffee-making accessories which includesTurkish and filter coffee paraphernalia. If you know your cuppa, then they will customise the coffee according to your liking. Their menu consists mostly of finger food that blends with the coffee. I tried the tortilla wrap that went well with my cold coffee with ice cream and coffee beans! Loved the bitter crunch of the beans. They also serve fish and chips and platters if you're looking for something heavier. Go for their coffee shots, they say, it gives you a certain boost that works wonders at work.
Anything Else?
Indraniel, the owner, enjoys holding coffee tasting workshops where he takes you through a session touching on different types, flavours and functions of coffee. If you are interested, call 9748445544.
Comments