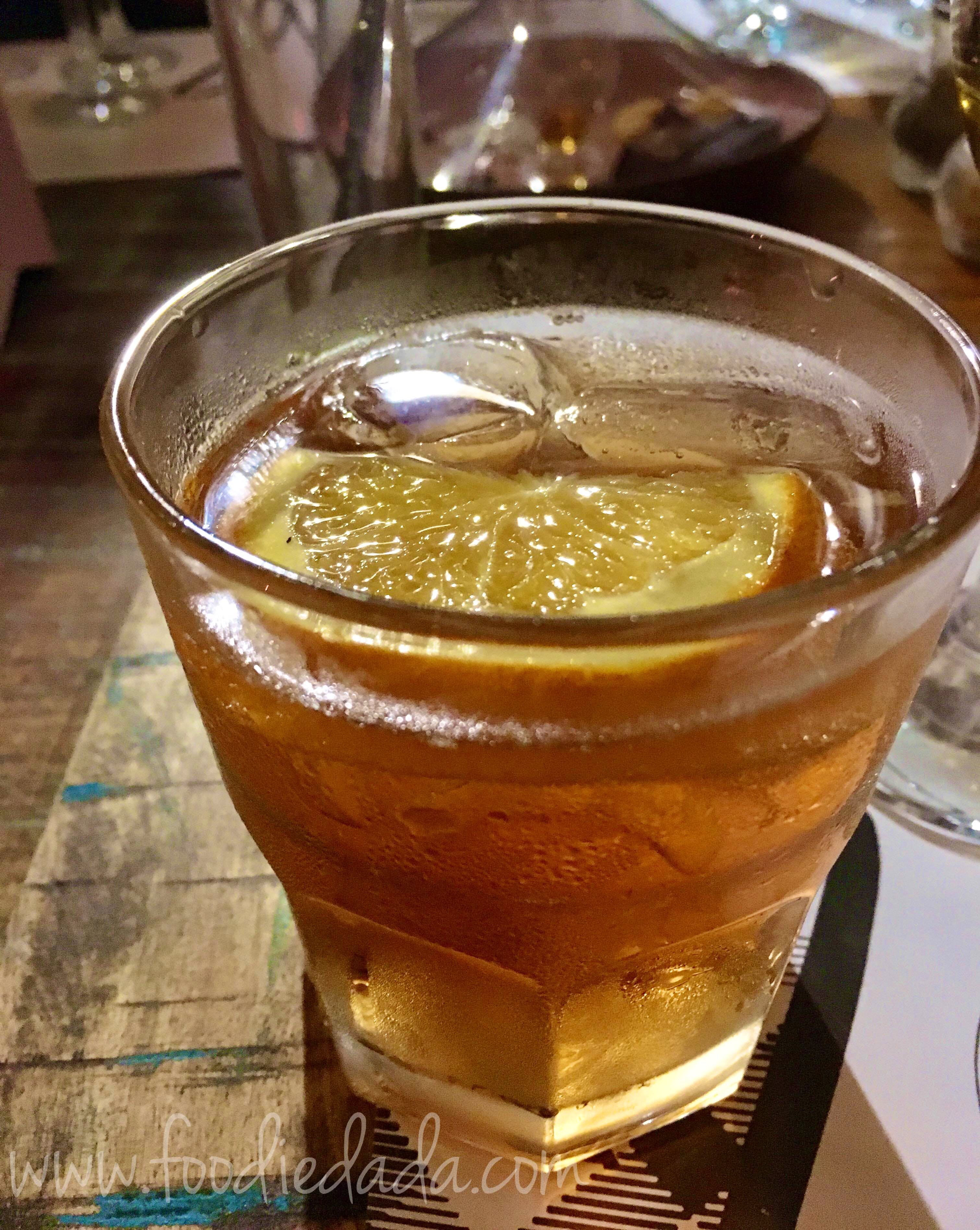 Delivery Available

Wi-Fi Available
Cocktails, Lamb Sliders & More: The Art Of Blending Session At Burnt Garlic Was An Experience To Remember
What Makes It Awesome
Burnt Garlic, the amazing retro bar which is located on the ground floor of Priya Cinema, recently hosted a star-studded Art Of Blending session which involved scotch tasting, whisky appreciation, knowing about the history behind them and also the nitty-gritty of art of blending. The event saw several Tollywood celebs like Dev, Swastika, Raima Sen, Arindam Sil joining us for the scotch tasting session and to celebrate the birthday of Arijit Dutta, the co-owner of Burnt Garlic. Art Of Blending session was conducted by Shantanu Sengupta, the brand ambassador of Diageo India who walked us through the history of scotch, the process in which they are produced and distributed. He told us about the flavour and aroma of each blended whisky brand like Vat 69, Black & White, Black Dog, Johnnie Walker Red Label and Black Label. Also, he helped us appreciate the skills of the master blender who produces this amazing liquid gold, and according to Sengupta, it's a skill which can't be taught at colleges and training institutes.
What Could Be Better?
When such amazing pub grubs and classic scotch are served to you, things automatically feel better and you feel merry. It simply can't get any better right? Not to forget that the rustic yet artsy ambience of Burnt Garlic is just perfect to hang out with your buds.
What's My Pro Tip?
Scotch tasting involves - (a) checking the colour of the whisky followed by deep smelling the spirit three times (b) that are followed by taking a sip of it and then chewing it slightly so that it gets spread all over your tongue, and then (c) finally you gulp it. A master blender does all the tasting following this method which we tried to follow this at the event. I generally like the Johnnie Walker Black Label most; it is the most complex of the five blends discussed here in this session with a flavour of peppercorn. The smoky aroma of Black Label is simply intoxicating. Next, comes good old Vat69 with dark chocolate flavour taken from that 69th barrel. Red Label has a hint of ginger and citrus whereas Black Dog has undertones of cinnamon, honey, etc. Black & White has the touch of apricot, honey and vanilla.
Anything Else?
Along with these spirits, we were served several pub grubs from Burnt Garlic kitchen which were absolutely fantastic. I liked most the jalapeno cottage cheese balls, mini vegetable pizza with a lovely thin crust, lamb sliders, potato cutlets, and chilli pork. So surely visit Burnt Garlic for a glass of your favourite scotch and pair them with these pub grubs.
Comments
Delivery Available

Wi-Fi Available