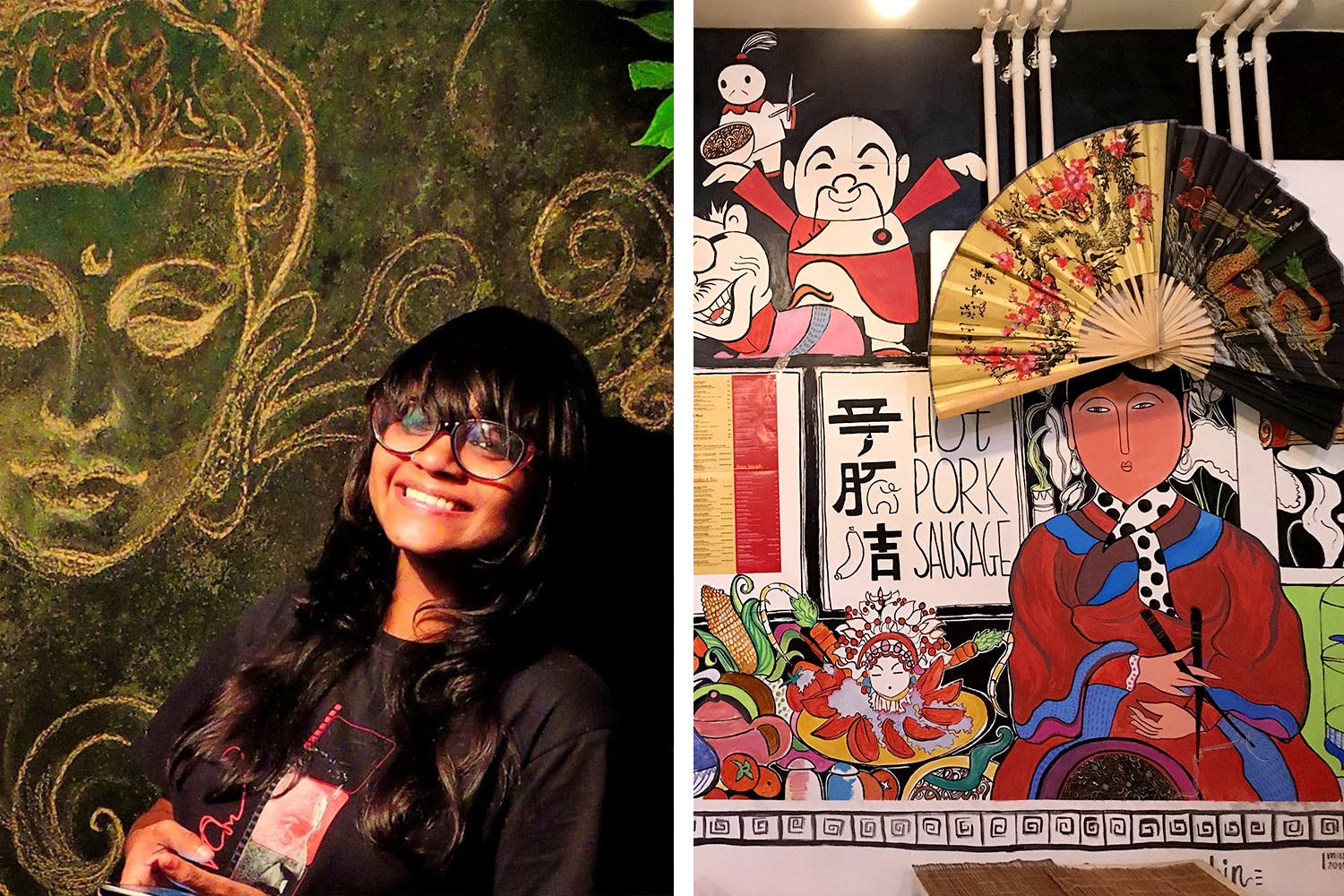 Perk Up Your Walls With This Kolkata Artist's Art & Illustrations
Shortcut
Still stuck with boring catalogue-print decor ideas for your space? How about spiffing it up with some cool artwork to add a touch of individuality and character? Don't wonder how, just call artist Chaiti Nath and she'll uplift the look of your space with her brilliant artworks.
Spot The Artist
Adding paintings and artworks to spruce up your walls is a great idea, but imagine the brilliance of it if you could turn an entire wall into a artwork itself--a mural of sorts! And Kolkata artist Chaiti Nath can actually make this real for you.
Have you come across the quirky wall mural at The Feast Street on Purna Das Road? Or the #Missing mural in Southern Avenue with the little girl and red flowers? Well, those are some of Chaiti's artworks that are spread across the town. And that's the kind of incred art you can add to your space with Chaiti at the helm.
Her work includes a variety of elements and reflects her love for flowy and psychedelic patterns and use of retro colours. Working mostly with acrylic paints, she uses a variety of mediums (sponges, rags, bubble wraps etc) to add textures to her artworks.
Art & More
Travel and memory are seminal themes in her art (also a graffiti artist, you can spot some of her art in Sudder Street) she is open to work on any given theme to suit your taste and space. Heading her proprietorship company Mumtendustic, Chaiti, in fact, goes beyond being simply a wall artist. With adept design skills she also helps individuals in branding (designing logos and business profiles) and if commissioned can also help you in doing the interiors of your space, like she did for the eatery Chez Pan Oriental Kitchen.

More Information
Comments