8 Awesome New Year Resolutions Only Book Nerds Will Relate To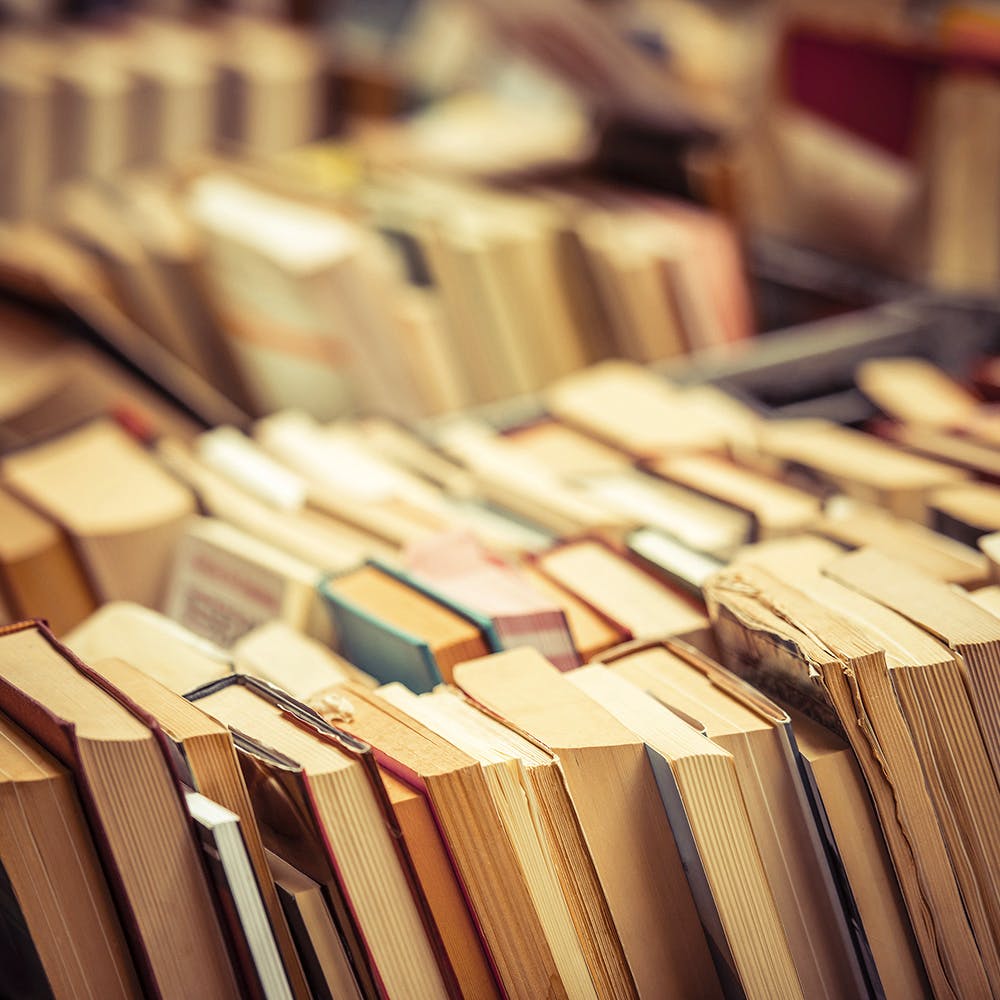 If you love reading, here are eight resolutions to get you ready for the new year.
Meet Your Fave Writers
Listen to some amazing writers from India and abroad talk about literature, culture, history and much more against some of the most amazing backdrops in the city (think Victoria Memorial and St Pauls Cathedral). The Apeejay Kolkata Literary Fest will be followed by Tata Steel's Kolkata Lit Meet and then there is the Boi Mela!
Start A Brand New Diary
There's nothing that beats the excitement and possibility a new notebook brings. Doodle and jot down your ideas in the handcrafted cloth-covered notebooks or on cheeky, sassy ones made by Kolkata's Curry Mag. Check out where you can them here.
Get A Typewriter
Ever get tired of typing on a laptop and not being able to hold physical copies of your writing? The auction houses on Park Street stock old typewriters, which are in perfect working condition and come in different colours and models. The stores offer a variety of typewriters from really old black metal ones, to bright blue and green portables ones from companies like Remington and Smith Corona. We guarantee that this will add a lot of character to your writing desk. Prices start at INR 2,000. Read more about the stores here.
Join A Lit Society
Broaden your bookish horizons a little – join lit societies and book clubs in the city, meet new people and discover new genres and authors (you may not yet have discovered your passion for Nigerian crime fiction yet). More info here.
Join a Library
Too broke to buy new books to read? Worry not, Kolkata has many libraries which stock all the books you ever wanted to access, read and borrow. Here's a list.
Write A Book, Get It Printed On A Retro Press
Write a short story and get a few copies printed from one of the few remaining old letterpress operators in the country — Biswanath Bag. Letterpress dates back to Johannes Gutenberg and Bag is one of the few surviving members of this age-old tradition. Some of Kolkata's oldest sweet shops still get him to design their logos fro those white cardboard boxes they give the mishti /mithai in. He has even worked on a book from an Australian customer who was bringing out a book on Gutenberg and his revolutionary printing process. His work doesn't come cheap. An A4 page of type costs Rs300. But then who can put a price on beauty?
Read more about him here.
Stock Up On Books, By The Kilo
If you are a book addict always looking for your next fix, but rising prices are getting you down, head to Book Tuk on EM Bypass where they are selling books by the kilo. It is a 600sqft space near Kalikapur on the EM Bypass, filled with books being sold by weight – at INR 200-300 a kilo. The collection ranges from Penguin classics to some great Faber & Faber and Vintage titles. The Delia Smith and Jamie Oliver cookbooks are a steal – you'll probably end up paying about INR 200 for each, and they are in pristine condition. You will also get children's books, encyclopedias, dictionaries, biographies, popular series like Twilight, Harry Potter and Stieg Larsson, and much more.
Pick Up Rare Books That Came Here In 1982 From The USSR
Manisha Granthalay, tucked away in a narrow bylane off College Street is an old bookstore that stocks some rare, out of print gems from the USSR. The books — literature, science, children's lit — are all by writers from Soviet Russia. They look a bit the worse for wear because they have been here for more than 25 years! They are the remains of the last batch that arrived from Raduga Publishers in Moscow after Soviet Russia was dismantled in 1991. Rea more about them here.