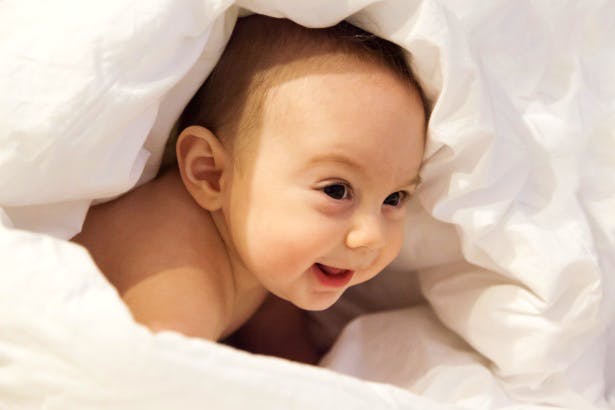 Baby, Say Cheese! Call These Awesome Baby Photographers In Town To Freeze Those Precious Baby Moments
Little feet, soft chubby palms, a patch of silky soft hair swirling at the back of the head, twinkling round eyes that radiate innocence, an angelic face with that mesmerising newborn gaze - the moments of delight that babies bring about are endless, while all you can do is sit and lament at how fast they are growing up. Here's our handy list of baby photographers in town who will help you freeze those precious moments in time.
Niddledy Noddledy
Niddledy Noddledy promises to offer the cutest, dreamiest and a world-class "bumps to babies" photography experience in the city. Capturing your bub's cute expressions, burst of emotions and tiny faltering steps with perfection, creativity and expertise. It also helps immensely that Suchanda (founder) is a mother, who views these fleeting moments, not just through the lens of a photographer but also through the eyes of a mother.
Price Range: INR 12,000 - INR 30,000.
The Baby Stories
The Baby Stories believe that the memory cards in our cameras will never be like the ones in our brains, but it's the closest thing we have. Ritesh's (founder) passion for photography enables him to come up with some of the most creative ideas in capturing the cuteness, agility in movements and loving glances, presenting it as a timeless gift for you to cherish forever.
Price Range: INR 10,000 - INR 40,000 and above.
Rashi Kankaria Photography
Rashi's beautifully curated studio, with tiny crowns and adorable props will help you create adorable memories for life. Tiny hands touching soft fur, delicate folds of skin enrobed in cuddly blankets and beautiful smiles against cute pastel backdrops are captured with oodles of love and care. Her mini shoot priced at INR 6500/- for 0-6 month babies is becoming increasingly popular with new mommies and daddies.
Price Range: INR 5,000 - INR 25,000 and above.
Giggles N Grins Photography
Giggles n Grins promises to be your partner in capturing all the priceless moments amidst all the fun and fuss that your weeny little throws at you. Their rates will not burn a huge hole in your pocket as they customise each shoot as per your preferences, budget and convenience. Their shoots are mostly the outdoorsy kind and they generally refrain from using too many fancy baby paraphernalia as props to ensure a comfortable and carefree environment for the little ones.

Price Range: INR 3,000 and above.
Ruan's Photography
Browse through their website and you will find yourself getting lost in the dreamy world of little people. While Ruan's Photography's adorable baby portraits capture the tranquil innocence of infancy, their toddler portraits will bring out your child's unique personality. They offer a range of different packages from budget-friendly to premium ones, whichever works best for you.
Price Range: INR 3,000 and above.
Ask Fatema a question