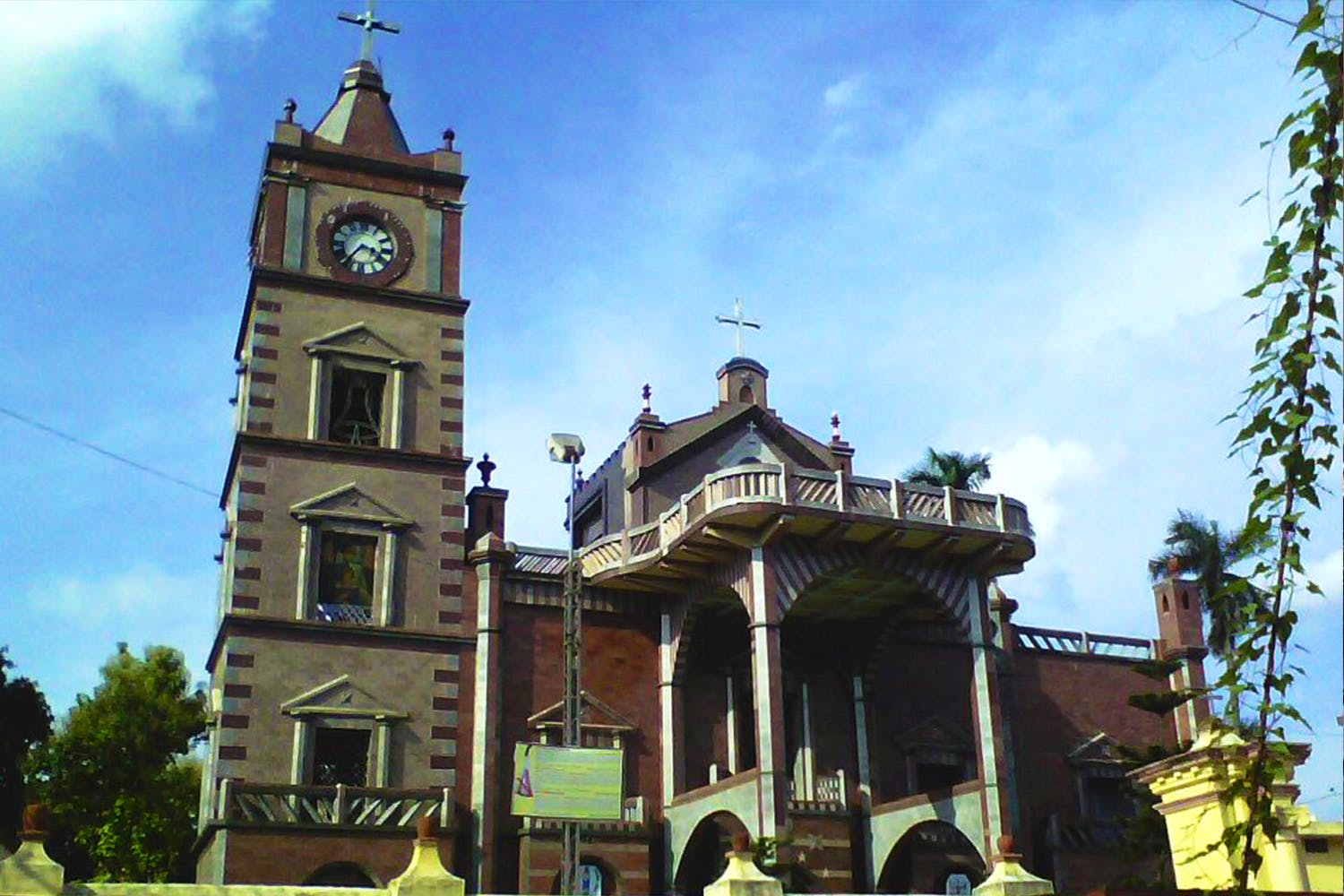 Drive Down To Bengal's Iconic Bandel Church For The Day
Shortcut
Bored over the weekend? Drive down to Bandel to see the iconic church and the Hooghly Imambara for a piece of Bengal's history.
What Makes It Awesome
The Bandel Church (officially the Basilica of the Holy Rosary) is a stunning church in the Hooghly district. One of the oldest in West Bengal (it was founded back in 1599), hundreds of pilgrims flock here, particularly in the winter months.
The name is said to be derived from the Bengali word 'bondor' meaning 'port'. It is a functioning parish church attached to the Roman Catholic Archdiocese of Calcutta.
It's visually spectacular, particularly the grand doors, the chandeliers, and coloured-glass windows. Besides being a treat for the eyes, it also has an organ, three altars and several tombstones. It even got a 'facelift' late in 2015 which has revitalised its look.
The story has it that there was a shipwreck and the first bit of land the sailors spotted was Bandel. They went on to commemorate the spot. You can even see the mast of the ship that the captain had donated in the courtyard of the church.
While you are there, you can also check out the famous Hooghly Imambara, just two kilometers away. Built in 1860 and situated close to the river, it has an interesting sundial and an impressive clock tower, supposed to have been bought (for INR 11,721 in the year of 1852) from M/s Black & Hurray Co, Big Ben, London. It has a winding key weighing 20 kilo — apparently it takes two young men to wind the clock for half an hour every week.
If you want to attend a service at the church, you can find the timings on their website — there are masses in Hindi, Bengali, English and Santhali.
What Could Be Better
The slightly jarring contemporary additions could have been executed better, keeping in mind the feel of the place.
Pro Tip
There's a 'Bandel walk' that the devout consider like a pilgrimage — that takes 12-15 hours. You can also catch a train from Sealdah station or drive there in approximately two hours. You could find accommodation in the small town or just drive down for the day and return in the evening.

Comments