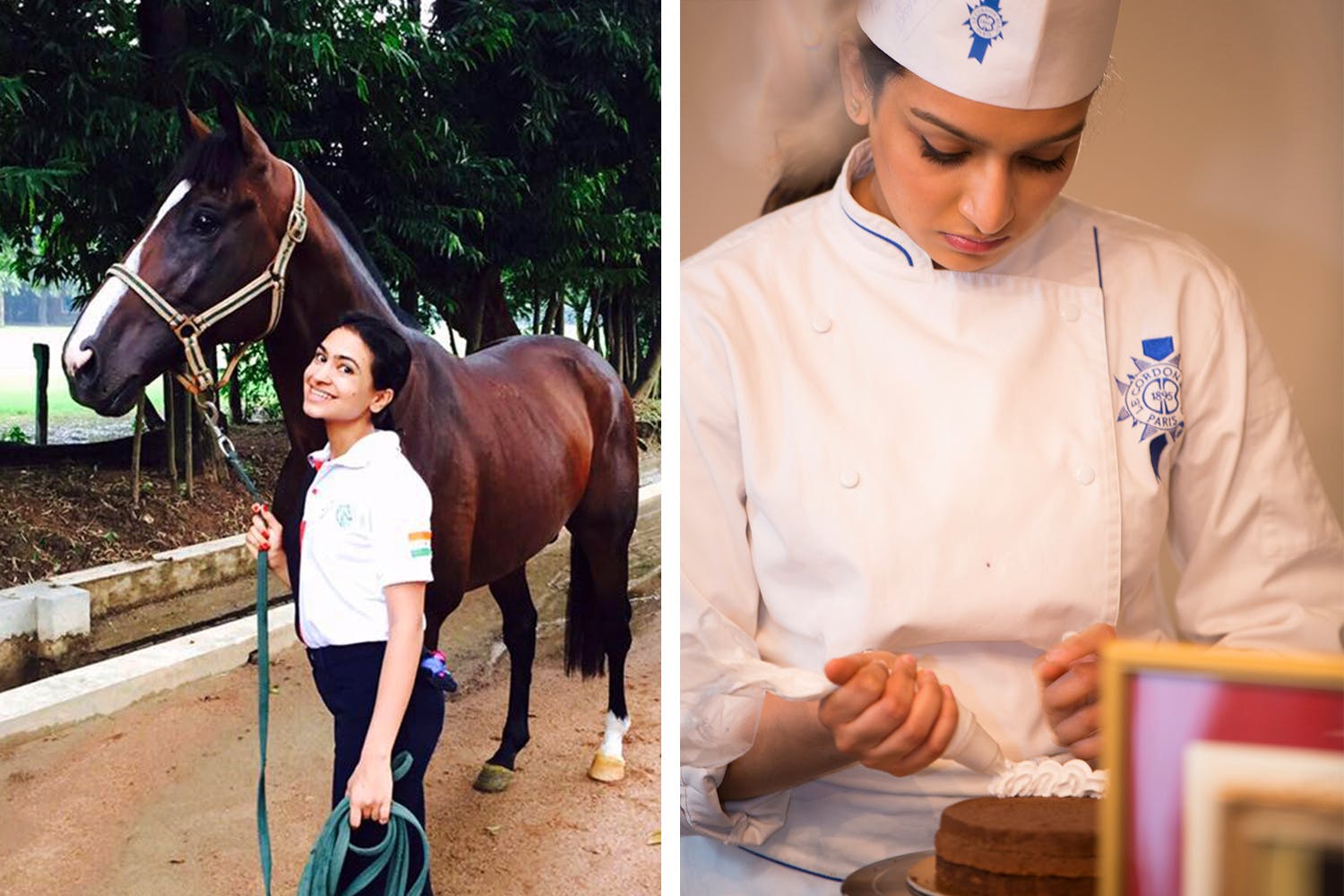 #HerCity: These Bawse Ladies Head Some Of The Coolest Restaurants & Cafes In Town
Hit up these cafes and restaurants that are owned or run (or both!) by some of the coolest bawse ladies in the business.
Paris Café: Sneha Singhi
France returned Sneha Singhi is the brains behind Paris Café. We actually caught her behind the counter once whipping up test batches of waffles and fine tuning her pastries. She comes up with every detail herself, trains her staff and frequents her outlets. Paris Café currently has three branches, all of which are incredibly pretty (you'll feel like you're walking right into a Parisian bakery!). Read about the cafe here.
Zee's Coffee Shop: Zareen Desai
Zareen (or as she is affectionally called 'Zee') kickstarted Zee's Coffee shop just a couple of months ago and we are all about it. She's a professional barista (she did a 'barista course' – yes those exist!), super-mom and owns and runs her own coffee shop. The tiny outlet is minimalist, chic and has free Wi-Fi so that's a huge bonus. You'll often (if not always!) find Zee behind the counter whipping up an espresso, putting the finishing touches on the cupcakes and making sure your coffee is just the way you like it.
Pro Tip: She's always up for a chat so don't hesitate to strike up a conversation. Read more about the coffee shop here.
Dolly's Tea Shop: Dolly Roy
Dolly, who is proud of her status as 'India's first tea taster' runs the immensely popular Dolly's Tea Shop in Dakshinapan. She is not in the picture here — she hasn't been keeping well — that is her trusty troupe who run the place now. The quaint tea shop has one of the most extensive varieties of tea in the city and is where you'll often find Dolly (usually having an amiable chat with a customer). Read more about the shop here.
The Don Of Chinatown: Monica Liu
It's no secret that we in Kolkata love our fair share of Chinese! You have to thank Monica Liu for five of your favourite Chinese eateries – Kim Ling and Beijing in Tangra, Park Street's Tung Fong, Mandarin on Sarat Bose Road and in Lake Avenue. The woman entrepreneur is a stalwart within the Chinese community, an incredible restaurateer and has done nothing short of fighting off goons in order to run her restaurants earning herself the nickname 'The Don Of Chinatown'!
Mrs Magpie: Sohini Basu
Le Cordon Bleu London alumnus Sohini Basu was one of the first of those bold enough to establish a café in (what was then) the very quiet residential neighbourhood of Hindusthan Park. She specialises in cupcakes (which is so evident from the Mrs Magpie menu – their cupcakes are some of the best in the city!). Today Mrs Magpie has two outlets (the bigger one is in Salt Lake) and has been satisfying all our hot chocolate cravings.
Kookie Jar: Lovey and Puja Kapur
Dynamic sister duo, Lovey and Puja are the creators behind your much-loved chocolate boats at Kookie Jar. The more than 30-year-old bakery has been churning out baked goods faster than we can eat them. Chef, entrepreneur and baker, Lovey opened Kookie Jar back in 1985 when she couldn't keep up with the orders that were flooding in for her home business. Grab a slice of black forest or a strawberry tart as an ode to one of the most successful entrepreneurships in the city.
Sienna Café: Shanta & Sulagna Ghosh
Mother-daughter duo, Shanta and Sulagna Ghosh, have given us one of the most popular and Pinterest-y cafés in the city — Sienna! Shanta is an architect with a deep interest in arts and Sulagna is an NYU grad who loves to design the products you find at this cafe. She has a hand in the unique look of the space as well — check out the lamps, the gorgeous blue tones, the draped ceiling decor. Take our word when we say that the food here is one of the best in the city with top-notch quality ingredients. Most of the stuff they use is made in-house - from the breads to the sauces and jams. You'll love the chic salads, the delish cakes, and the pesto platter with juicy cherry tomatoes, excellent pesto and the best brown bread ever! Read more about it here.
Monkey Bar & The Fatty Bao: Avantika Saraogi Butta
Local partner of two of city's newest places, Monkey Bar and Fatty Bao, recently hitched Avantika is helping ramping up the city's coolness level. You'll find forever-smiling Avantika chilling at either of the two Fort Knox outlets (they're just one floor apart!) keeping a hawk eye and hands-on approach on them. Hit up either for a a great view of the city and even better cocktails.
Blue Poppy: Doma Wang
Like Darj that will forever remain our first love for hills, when it comes to momos we'll forever go to Blue Poppy for a sumptuous serving. An iconic Kolkata eatery, Blue Poppy is known not only for its super delicious momos, but also for Doma Wang's hospitality. A brilliant smile, whip-like humour and bundles of stories, Doma Wang is half the city's momo-eating people's fave person. Taking orders to even helping guests to their seats, this power lady is not shy to do anything to help her guests and feed them well.
Patisserie: Franziska Marie
It's been just a few months since Patisserie by Franziska opened its doors, but we are already going back there every once in a while to check what's new and try our all-time fave the vanilla eclair! A German lady who' loves to treat people to her gran's recipes of yummy bakes, Franziska's has made this place another hotspot that is wowing the city with its fab desserts and delicious hot chocolate.
Comments