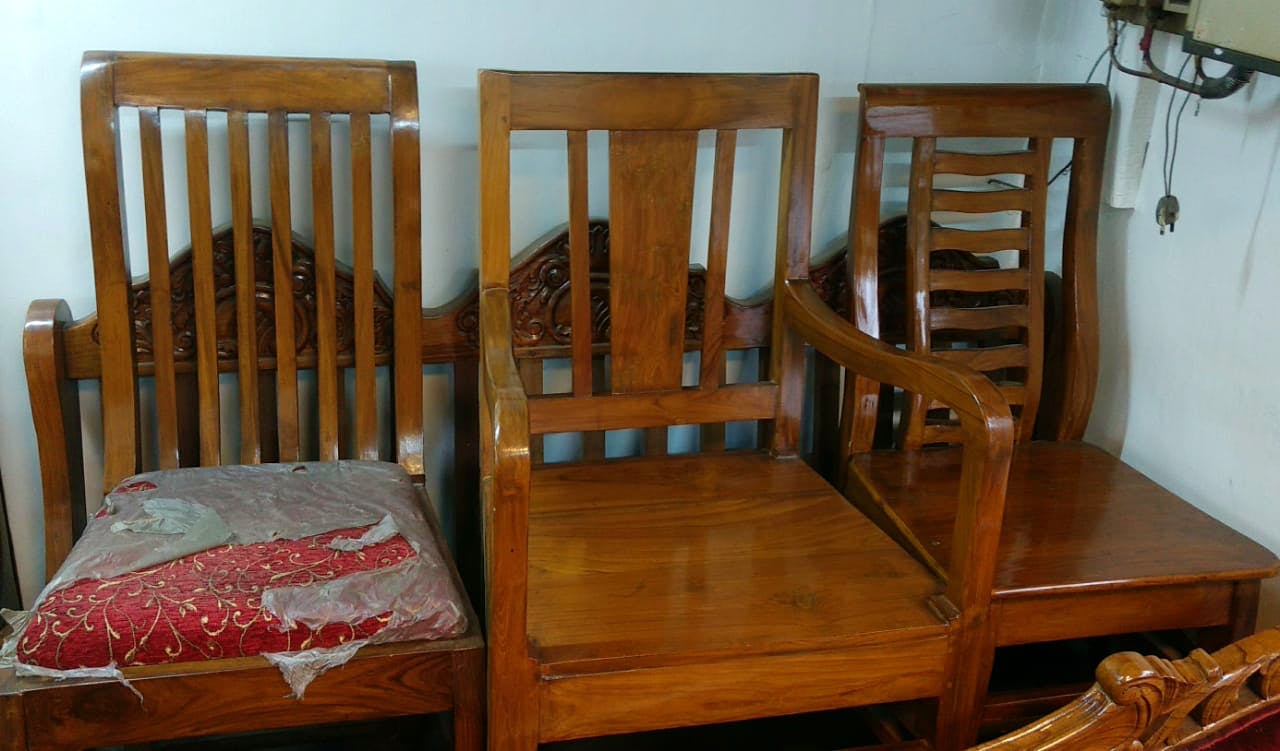 Forget Jewellery Shops, BB Ganguly Street Is A Haven For Furniture
You must have visited BB Ganguly Street or Bowbazar it is otherwise known as, for those glamorous jewelleries. In case you are wondering where to head to address your furniture woes, BB Ganguly Street has a whole lot of them.
Bowbazar Furniture
The name says it all! Your search for some wooden furniture might bring you to this old shop which stocks wooden tables, chairs, sofa sets and beds. You can buy a glass table with wooden legs for your living room or you can go for an entire dining table set for INR 24,000. If you are planning to furnish your newly bought house then why not go for the fancy?
Silpasree
When you are about to enter the store, you will see the shopkeepers keeping to themselves and playing cards. The moment you enter inside, they will welcome you immediately. Have you recently been thinking about getting a new queen sized-bed? You might want to take a look at the wood ply mix which starts from INR 20,000 and the pure wooden ones start from INR 40,000.
Modern Furnishing Stores
This huge furniture store is probably the largest one on the Bowbazar stretch. You will get all the products that you require for furnishing your house. The store keeps and deals only in wooden materials. You won't get readymade wardrobes here but if give them the required dimensions, they will accordingly customise it for you with the highest quality wood. Their dinner table starts from INR 17,000 and the chairs (with cushions) will come at no less than INR 7,500.
Farsean & Co.
Even though the shop attendee will look quite nonchalant to your presence, you are sure to find a range of good quality furniture inside the store once you step in. They have sofa sets, chairs, beds and cupboards to name a few. They have extremely unique designs of head boards for the beds, which are usually found in the antique furniture of old Bengali feudal households. Regal, aren't they? Again, you will find chairs with and without armrest starting from INR 15,000 for a set of 4 and INR 24,000 for a set of 6.
Eastern Furnishers
This store is extremely strategically located, right beside the Central metro gate number 4 and next to the Indian Association building. It is a long hallway, narrowing down as you move more inwards the store. They keep something which will be difficult to find in other furniture stores – a rocking chair, which comes in a dark brown colour with a veneer finishing. Their wooden sofa sets are especially attractive and start from INR 32,000. Check out their small glass study tables starting from INR 6,000 which might be handy for keeping those random papers and documents in place.
Comments