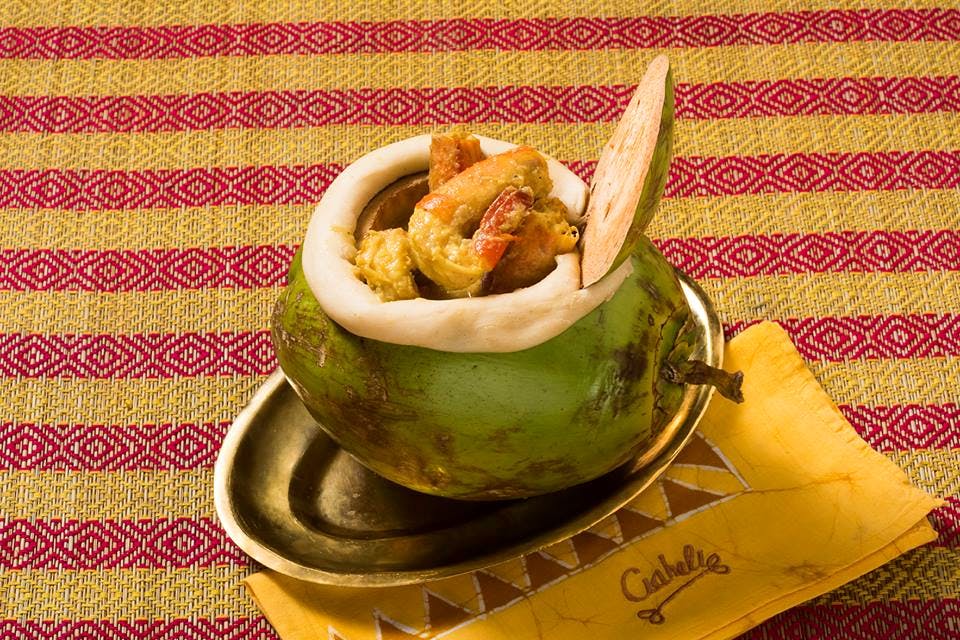 Paturi, Chingri Bhapa & Rezala: 7 Bengali Restaurants In Kolkata You Have To Try
Craving an authentic Bong meal? Here are 6 Bengali restaurants in and around Kolkata, which are sure to please you no matter how many times you might have been there already.
6 Ballygunge Place
Housed in a 100 year old bunglow, the flagship restaurant is a must-visit even you are in Kolkata for only a day. Go for the buffet or a-la-carte orders, and you would not be disappointed. Since festivals are on round the year, you get to choose the season's special treats too – like the ilish festival, jamai shashti, poila boishaskh and even pithe puli. They have outlets in other parts of the city as well. They also have a small, thali-only restaurant.- 6BP Thali which offers set thali options in veg, fish, chicken, mutton, ilish, and chingrir malai thali. There are combo deals focusing on quintessential Bengali faves like luchi –alur dom, kosha mangsho and mangsher or morog pulao. You can order more items on a la carte basis depending on your choice.
Bhojohori Manna
The restaurant is as popular as the song. Located at multiple places across the city (11 outlets), it is easy to drop into any one of them if you are craving some good Bengali fare without digging a hole in your pocket. Try the Bhekti Rongpuri Fry, Chhanar Dalna, Chitol Maachher Kofta Curry, Mochar Paturi, Mutton Dakbangla for sure. All items on the menu are not available every day.
Kasturi
For the taste of both Epar and Opar Bangla, Kasturi is the ideal destination for you. Brownie points for serving authetic Dhakai and Bangali khabar at affordable rates. A visit to Kasturi is incomplete without savouring their Kochu Pata Chingri Bhapa and Mutton Dhakai Rezala.
Aaheli
One of the best options for ones looking for fine-dining and don't mind shelling out more for the 'authentic and pure' experience is Aaheli. This is the only place that serves up dishes like Narkel Dudhe Hansh. They also make Anarashi Ilish, a delicacy, with prior notice. Visit Aaheli if you are looking for that old-world charm and Bangali bonediyana feel.
Baraanda
Petuk folks, a brand new Bangla cuisine joint has been added to the thriving food scene around the Southern Avenue neighbourhood. Walk in past the pair of shiny metal lions (and green louvre windows) into an understated space with nostalgic touches from zamindari Bengal (colonial-style furniture, old B&W photos, punkhas, typewriters and giant mirrors). There's touch of the folksy as well with the use of patachitra (folk art form).Coming to the food, Baraanda (that's verandah or balcony in Bengali) does the usual Bengali faves and some unusual ones. For instance, the Sahebiaana section is filled with dishes derived from Bengal's Anglo Indian heritage.
The Bhoj Company
Bangladeshi food eateries like Kasturi aren't the only reason people head to Free School Street. The popular Bangla joint The Bhoj Company (opposite the Art Deco-style Fire Brigade headquarters) draws people to that area for its excellent Bengali and Dhakai cuisiney. We love the kochu pata diye Ilish bhapa and the bhetki paturi and kachki macher chorchori. This is the original one and is a tad small but they have another bigger outlet at Dalhousie.
Sonar Tori
The first Sonar Tori eatery was launched at Ganga Kutir, a resort by the Bay of Bengal under the aegis of the Ambuja Neotia group serving amazing Bangla food and with curated interiors reflecting Bengali art and culture. Thankfully, the group opened a Sonar Tori at Salt Lake so people don;t have to travel all the way to Diamond Harbour in order to enjoy their delicious dishes. The restaurant has a bar area and a verandah seating. Check out their ceiling lights - they are made with 268 inverted spittoons. One of the private dining rooms has an installation of old bedposts which has been used to light a table!
Comments