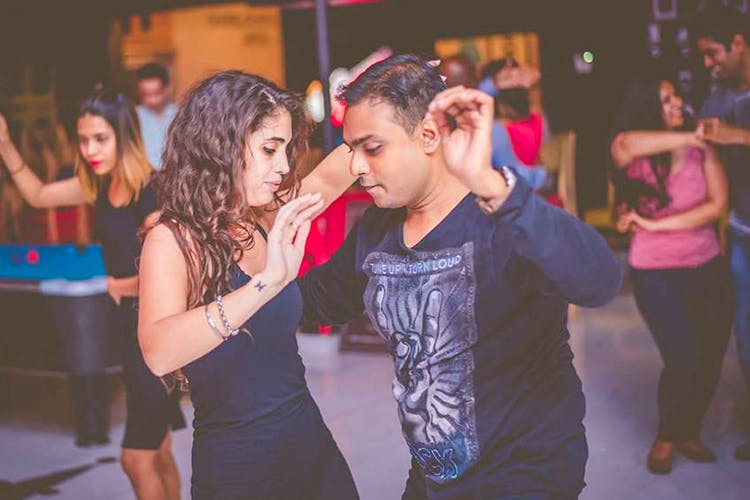 Socials To Free Sessions By The Lake: These Are The 6 Best Places To Learn Salsa In Kolkata
Get fired up at these salsa dancing classes. You'll master shimmies and body rolls in no time, make new friends, and have bucket loads of fun.
Twist n Turns
Currently teaching salsa only in their Salt Lake branch, this one is especially for adults or older teens. Take part in their stage shows organised to help students get out of the cocoons and gain that much needed confidence.
The Salsawala
Learn from who is known as the 'Salsawala' himself – Hitesh Teckchandani – the brain behind the 'Hot Latin Thursdays' and 'Salsa By The Lakes' that so many of the salsa-obsessed Kolkatans swear by! Classes are arranged into three month batches ranging from beginners to a series of improved levels.
Peddro's Salsateca
With the widest array of timing alternatives to choose from, PDST is spread across three branches. The founder and choreographer of various movies and theatre productions, Sudipta Kundu (Peddro) is well versed with not only Latin American dance forms, but also Kathak, Bharatnatyam and much more!
Vive La Salsa (VLS)
One of the best and the oldest in Kolkata's Latin dance circuit, and led by, the extremely talented Aditya Upadhya and Shaneel Mukerji, the classes here are fun and easy to follow. Expect salsa club nights from time to time for brushing up those social dancing skills! Whether you're a novice or want to learn further, they have different batches as per your needs.
Free Salsa In The Morning
If you already love salsa, this is going to be your perfect Sunday morning wake-up call! Every Sunday morning, classes are held by the beautiful Sarobar Lake, and you can head for chai afterwards with other salsa freaks like you. This is also the perfect opportunity for those who want to explore whether salsa is their cup of tea. Join the gang between 7 am - 8 pm to learn some basic steps from Hitesh Teckchandani - for no charge at all!
Comments