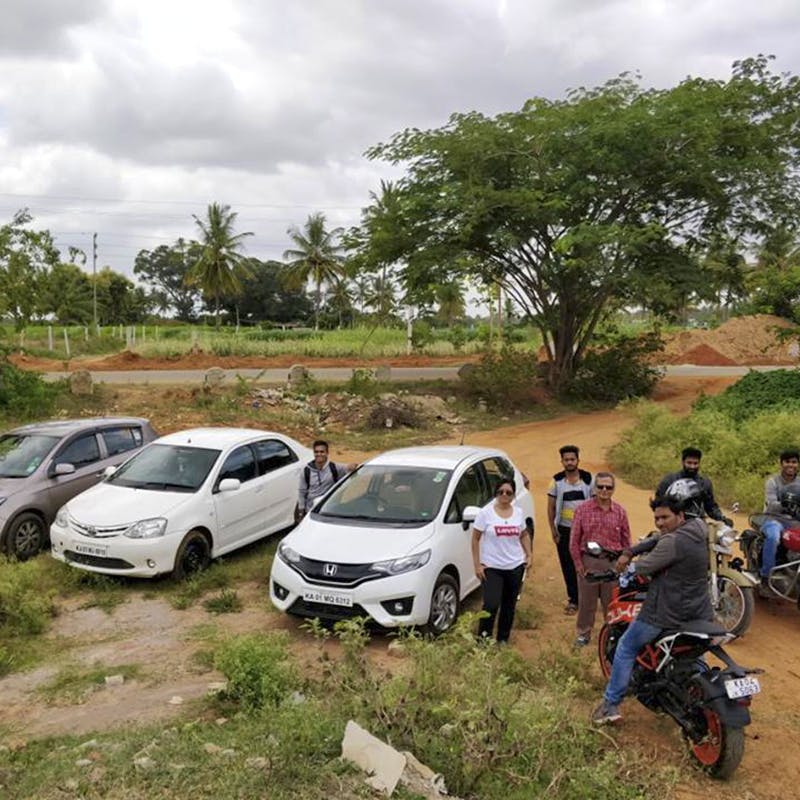 Bored Of The Same, Old Routine? Check Our Guide On Awesome Road Trips You Can Take From The City
'All work and no play makes Jack a dull boy' - heard of this proverb no? Then, why not take a break from hectic, mundane work schedules and go on a road trip instead? If you're confused about where to go, fret not. We're here to help you. Check our guide to some awesome road trips you can go on from the city.
Raichak
Raichak is quiet and peaceful town in South 24 Parganas, famous for the historic Raichak Fort, that has now been converted to a resort. Located on the banks of the Hooghly river, the view is mesmerising and overwhelming. Go for water sports like jet skiing and surfing or take a boat ride to Nupur Jetty. You can also catch stunning sunset views from the riverside. Also, visit Joynagar for handicrafts, manuscripts and figurines.
Chandannagar
This beautiful city was a French colony previously and also a well-known trading and military hub. Chandannagar is a must-visit for its beautiful churches, temples, museums and a breathtaking beachfront. The Sacred Heart Church, Chandannagore Museum and Institute, Nandadulal Temple, Dupleix Museum for French artefacts and the Chandannagar Strand along the river are some places that you must stop by.
Shantiniketan
How can we leave out Shantiniketan when talking about road trips? Visit this place that was home to Nobel laureate Rabindranath Tagore. His home has now been converted into a university while the entire place is a haven for tourists from across the world for its beauty and historic significance. Get your hands on a lot of handicrafts and listen to bawl singers hum melodious tunes. We also recommend trying the rice beer, a local drink served warm and tastes yum.
Sundarbans
The land of the famous Royal Bengal Tiger, Sundarbans is your go-to place if you're looking to get away from the chaos and spend some time in the lap of nature. The mangrove forests here are among the largest in the world and the place is also home to a variety of birds and wildlife, including tigers and crocodiles. Spot waders, raptors, kingfishers and rare birds like Buffy Fish Owl and Goliath Heron. You'll also find deer, turtles and river dolphins here. Definitely visit the Lothian and Halliday wildlife sanctuaries while you're here.
National Parks & Wildlife Sanctuaries
Bishnupur
All you history buffs! Head to Bishnupur for historic temples like Jor Bangla Temple, Madan Mohan Temple and Rasmancha, to name a few. Doesn't matter if you're not the religious or spiritual kind. Stop by these temples just for their architectural brilliance and grandeur. Rasmancha is made of local terracotta while the walls of Jor Bangla Temple is adorned with ornate carvings. Go shopping for terracotta jewellery, artefacts and pottery. If you're visiting this place in December, don't miss the Bishnupur Utsab - a classical dance and music festival held in the honour of Bishnupur Gharana in music.
Jamshedpur
Drive down to Jamshedpur amidst lush greenery, waterfalls, lakes and a wildlife sanctuary. Head to the artificial Dimna Lake nestled on the Dalma Hills for a quiet time with your squad. The waters are crystal clear and surrounded by greenery. Go trekking in the hills or indulge in activities like boating, rowing and jet skiing. Catch a glimpse of the sunrise in the backdrop of the hills. Also, spend some time amidst dense forests, rare wildlife and a clean ecosystem at Dalma Wildlife Sanctuary - spot animals like leopards, barking deer, sloth bear and giant squirrel.
Mayapur
Mayapur is a city of ancient temples and myths. It is one of the nine islands that form the Navadweep (that looks like a lotus flower with eight petals) and is situated just at the confluence of Ganga and Jalangi rivers. It's a well-known pilgrim place attracting tourists and devotees from across the world. It's believed that Sri Chaitanya Mahaprabhu, Lord Krishna's incarnate, was born here, which is why there's also a temple dedicated to him. The famous ISKCON temple is also here. Take a dip in the Ganges while you're here.
The Rajbari Bawali
The Bawali rajbari is about 35km away from the city and offers luxurious amenities, making it an ideal place for big fat weddings or a royal stay if you're in the mood to splurge. The Chokher Bali room boasts of antique woodwork and artefacts from centuries ago. You can actually book it for weddings. They offer special Bhutanese healers and promise you the best pre-wedding pampering and a memorable stay amidst nature. Their kitchen will take care of your wedding feast too!
Henry Island - Bakkhali
Virgin beaches, stretches of golden sand, scenic views, breathtaking sunrises and sunsets and fresh seafood - all of it and more is on offer at Henry Island, located just about four-five hours away from the city. Spot red crabs when the water recedes during low tide. The beach is also not as crowded as Digha or Mandarmani. It's secluded and clean. You can also explore the beach at night. The fish and prawns are fresh from the sea and a must-try for seafood lovers.
Hazarduari Palace
Take a road trip to the iconic Hazarduari Palace in Murshidabad to get a glimpse of Mughal grandeur and architectural marvel. It's a palace with 1,000 embellished doors - 900 are real and rest are fake built to put intruders in a spot - set in the backdrop of rural Bengal. Check out the museum that boasts of prized possessions of Nawab Siraj ud-Daulah, oil paintings of Dutch, French and Italian artists, rare marble, porcelain and stucco statues as well as rare books, manuscripts and palanquins.
Comments