Fancy Clocks To Frames: This Shop On Russell Street Sells All Things Silver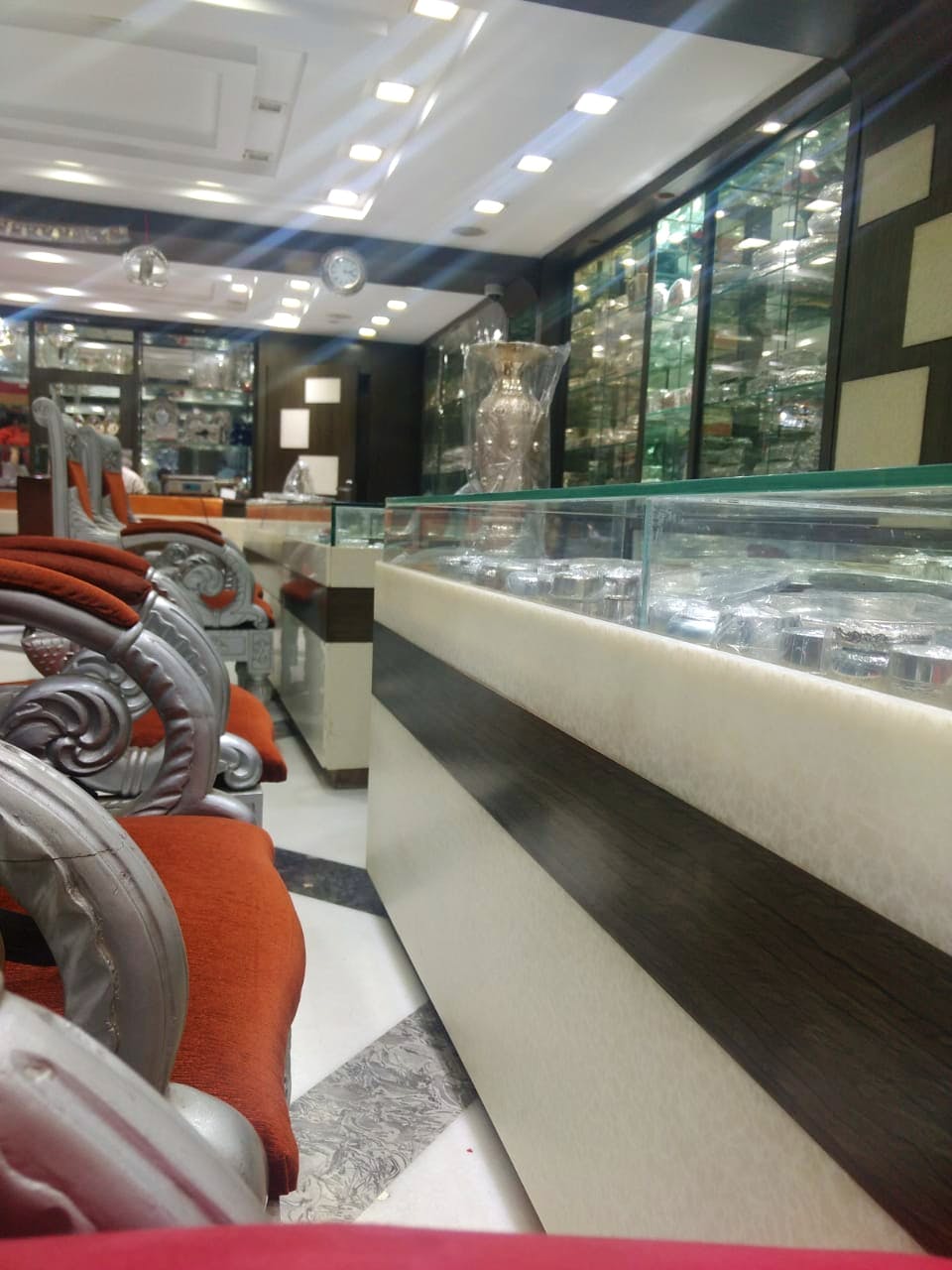 Shortcut
The search for silver accessories and home decor products can now end at Bhatter Silver Arts on Russell Street.
What Makes It Awesome
Occupying the ground floor, Bhatter Silver Arts has a massive expanse with a predominantly white hue. The marble floor in royal white is designed with large squares. Each different product has a designated section and you can start by browsing through the showpieces and idols kept in cupboards. We came across some beautiful idols with intricate artwork of different gods and goddesses. Guess what? You can get also get asans of various shapes and sizes for the mandir at your house. The idols start from INR 30,000 and go up to a lakh depending on weight.
Facny a kunja (you must be wondering what that is)? These are water containers starting from INR 1,500. You might want to frame your photo in ornaments, and for that, you can buy their silver frames starting from INR 3,200. But the price will increase as and when the weight goes up. What we really liked was their collection of various animal figurines which are perfect for making your homes look more royal. They had a limited but exquisite collection of scooters and vintage cars, which act as perfect showpieces for your drawing room.
We also came across sofas, flower vase, lamps and wall clocks made of silver, and is the ideal destination for people fond of silverware and silver accessories.
Pro-Tip
They have some handy options in silver cutlery and you can probably buy them for gifting. The silver glasses, for instance, start from INR 2,000.
Comments