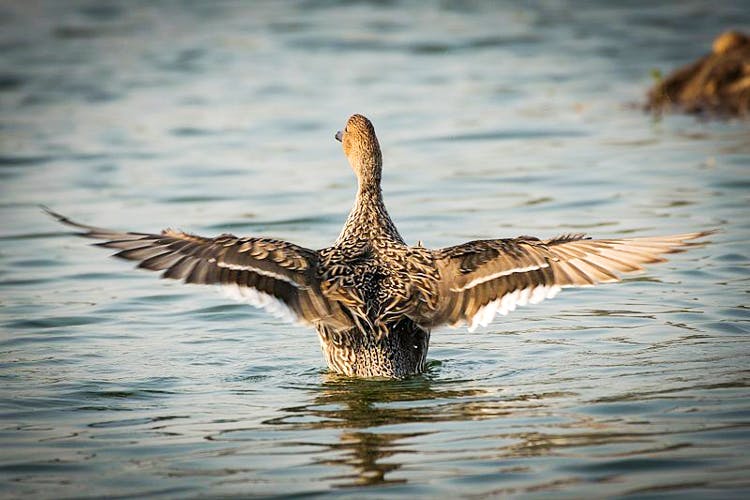 The Birdwatcher's Guide To Kolkata: Where To Go, What To Look Out For {And What Groups To Join}
Ten-Second Takeaway
Winter is coming, and it's time for the migratory birds to come to Kolkata from the Himalayan foothills, China and Siberia to restock on their food supply. Here's a detailed guide for bird watching in Kolkata this winter.
Santragachi Jheel
Located about 10 km away from the city, just beside the Santragachi railway station is the city's hotspot for migratory birds in winter. The sanctuary sees a lot of birds during November to February, such as, the Fulvous whistling duck, Swinhoe's Snipe, Northern Pintail, Gadwall, Lesser whistling teal, Comb duck, Baikal teal, etc. The pristine waters and cool atmosphere make it an ideal habitat for migratory birds.
Acharya Jagadish Chandra Bose Indian Botanical Garden
Also known as the Shibpur Botanical Garden, this 228-year-old garden is located 4 km away from Howrah station. It is an ideal location to go birding and you may end up spotting the Black naped oriole, Booted eagle, Yellow Browned Warbler, Brown Hawk Owl, Rufous Woodpecker, Stork billed Kingfishers and many more.
Chintamani Kar Bird Sanctuary
Located 10 km from Ruby, this sanctuary is reputed for hosting a wide variety of birds, butterflies, ferns and orchids. October to February is the best time to spot species like the Tickell's Thrush, Eurasian Woodcock, Blue-throated Flycatcher, Black-hooded Oriole and Chestnut Trained Sterling. The visiting hours are from 7 AM to 5 PM throughout the year.
National Parks & Wildlife Sanctuaries
Nalban Fishery Complex
The largest wetland it the north-eastern part of the city, it's under the Fisheries Department of West Bengal. It's located at the border of Salt Lake Technological Park. You can expect to spot beauties like the black-headed gulls, Clamourous Reed Warblers, Watercock, Purple and Grey Heron, Pond Heron, and the Rusty Rumped Warbler.
Rabindra Sarovar
You don't even need to travel to a far-off spot for some birdies in the morning. The Rabindra Sarovar lakes in the thick of the city sees an abundance of birds — kingfishers, drongos, waterhens, woodpeckers, barbets, painted storks — you can spot them all here in the winter mornings.
Central Park
Also called Banabitan, it is the second largest open space in Kolkata after Maidan. The park is built around an extensive water body which serves as a haven for birds such as lesser whistling duck, egrets, scaly thrush, black breasted thrush and many more.
Bheris Behind Sector V
The peaceful wetland-like surfaces behind Sector V in Slat Lake attract birds like kingfishers, pond herons and barn swallows due to abundance of fishes.
Eco Urban Village
Set up in New Town, this place sees around 35 species of rare migratory birds in the winter such as Amur falcons, Bluethroats, Strawberry Finch, Wrynecks, Egrets, Open billed storks and many more.
You can rent binoculars there for INR 10 per hour.
A Virtual Birding Guide
You can also join these city-based birding communities on the web and find out about events, exploration trails, birdwatching tours etc.
Birds of Rabindra Sarovar And Around: Click here to join this Facebook group where members are encouraged to share photographs of the birds they've spotted in and around Rabindra Sarovar.
Chintamoni Kar Bird Sanctuary): This Facebook group shares works from CKBS and shares information and photographs of the birds spotted there. Click here to join.
Birds of Bengal: This is a group for posting and discussing about birds that are found in the region of Bengal. Click here to join.
Kolkata Birds: A comprehensive list of birding sites, trip reports and checklists of birds across India and Bhutan. For the Kolkata chapter, click here.
National Parks & Wildlife Sanctuaries
So. We're Saying…
Remember, birds are most active at dawn when they are up and about and are feeding. What are you waiting for? Grab that camera and a pair of binoculars and set your alarm at the break of dawn. Happy birding!
Comments