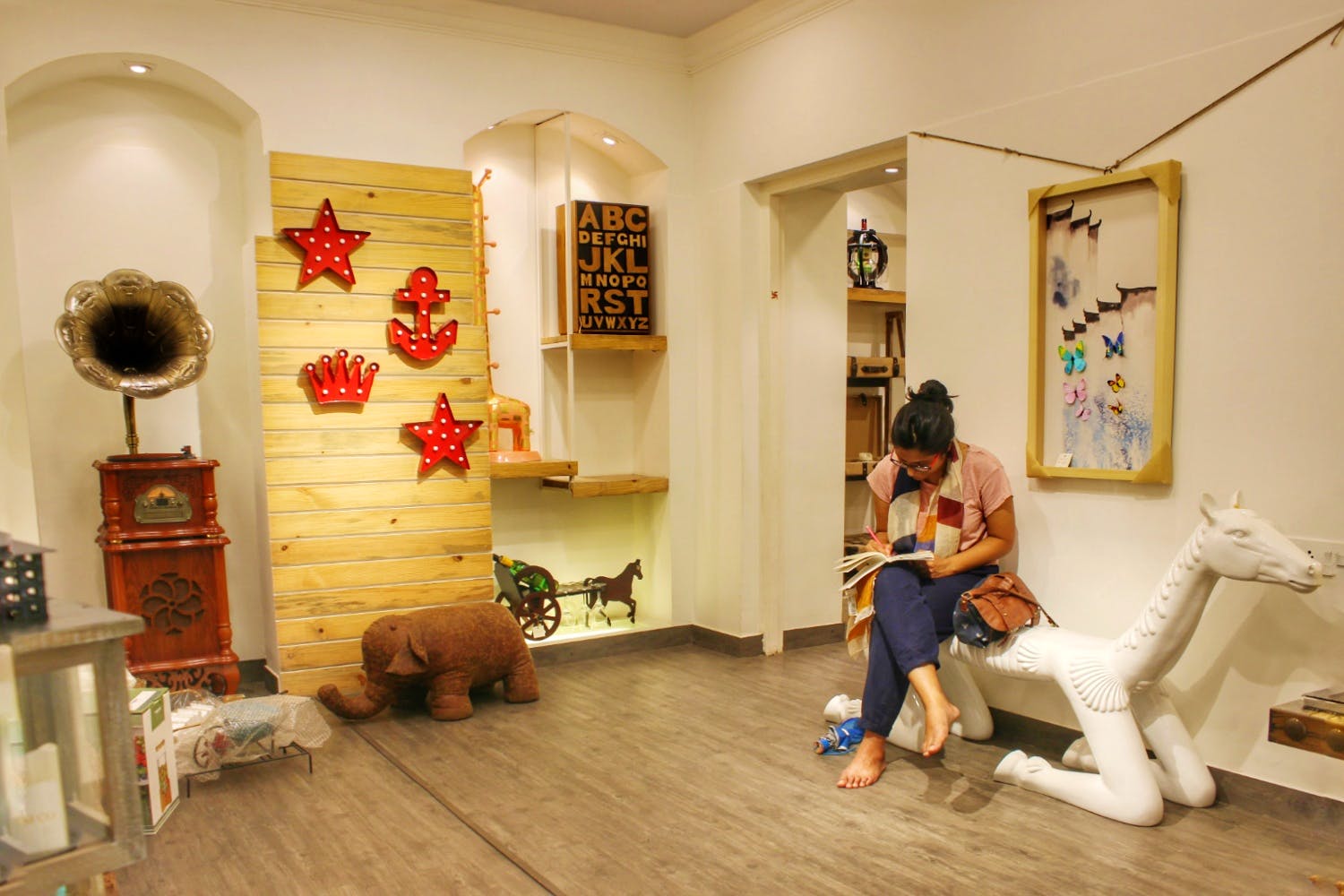 Score Funky Home Décor & Kitchen Utilities From This Store In Maddox Square
Shortcut
We stumbled upon Bloom Co, a decor store in Maddox Square that sits cosy under the shade of green canopy and gives off a European vibe. Packing some seriously cool funky decor pieces we loved, this one is perfect to jazz up your home!
Great For
Quirky Home Decor, Kitchen Utlities, Bar & Lounge Accessories
What Makes It Awesome
A tree-canopied path lead us to a brightly lit store, Bloom Co - a European style boutique. It's the perfect place for picking up unique decor pieces, functional kitchen items, bar decor, animal shaped benches and quirky lights! Need a statement piece for your living room? We found an ivory-coloured bench in the shape of a dog. It screams posh and quirky at the same time. Have kids? The pink giraffe statue acts as a fun piece for the children's room as well as a clothes hanger. Check out the vanilla caramel scented candles (INR 250) that'll make bath time extra special. We loved the Cookie Monster Mugs (INR 1150) that have a cavity for placing biscuits. It's the perfect gift for a serial-beverage drinker. Oh, and if you're looking for environment friendly utensils, Bloom Co. has plates made from bamboo fibre!
What Could Be Better
All the home décor pieces range from INR 600– INR 90,000 and more. So if you have a budget to keep while decorating the house then Bloom Co. is not the place to be.
Comments