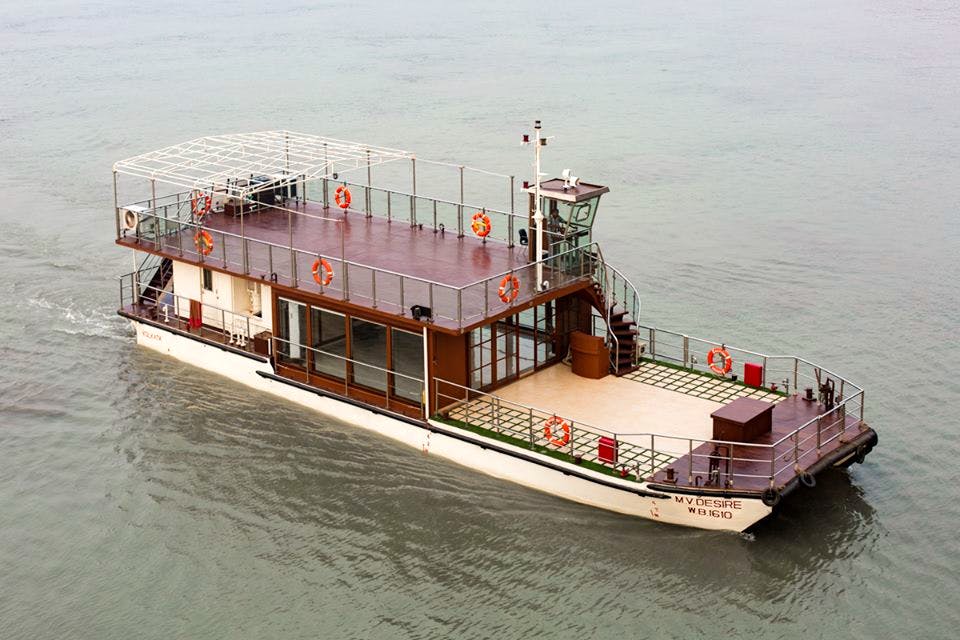 Book This Catamaran For A Chill Day On The River With Your Squad
Shortcut
A trip on the river is a truly fabulous way to see Kolkata. Book this gorgeous catamaran for a memorable day or night out. You'll be spoiled for choice with footage for your Instagram story.
What Makes It Awesome
If you're ever stuck for things to do in this fine city of ours, you should definitely consider booking a cruise for the squad. Chilling on the sun deck, sipping on chai, coffee or a caprioska. That's how Desire – The Barge, projects a day on the river. It usually sails between Howrah Bridge and Vidyasagar Setu. There's space to unwind and circulate and tuck into some tasty nibbles and a fully stocked bar? You can choose between being on the open-air upper deck or in the 500-square-foot air-conditioned saloon. It also has an outdoor deck, two bathrooms, a kitchen, and a catering service area.
They can set up live music, a DJ, etc if needed. They also have a projector – perfect if you want to throw an anniversary party for someone and have loads of pictures that you can put together to show to people.
Pro Tip
The vessel can accommodate around 50 to 70 people and you can rent it for 4-5 hours. Check their Facebook page for more. For any queries and bookings, call 9599914640.
Comments