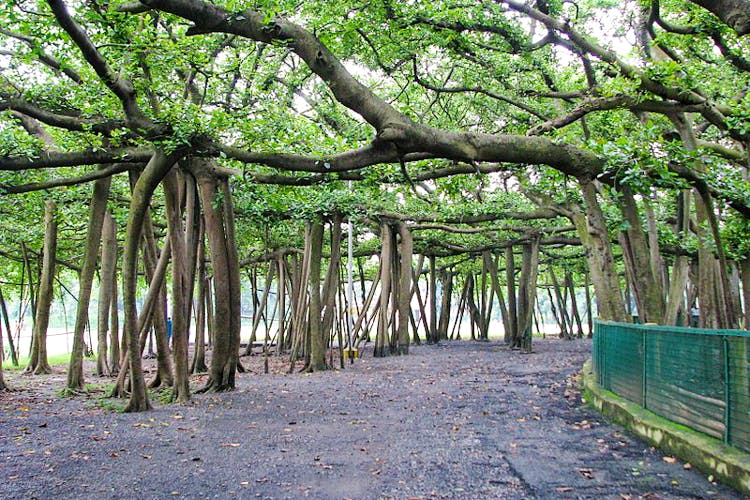 You Have To Visit The Botanical Garden For This 255-Year-Old Tree
Shortcut
The Acharya Jagadish Chandra Bose Botanic Garden in Shibpur, previously known as the Calcutta Botanic Garden, is one of the favourite tourist spots in Kolkata and also famous among the city residents.
What Makes It Awesome
The Botanical Garden has some long history, being founded in 1786 by Colonel Robert Kyd, an army officer of the East India Company. As history says, it was mainly built for identification of new plants for commercial purpose, such as spices and teak for trade. Guess what? It is also credited with initiating a programme for introducing improved food plants for the economic benefit of the people.
The garden covers an area of 109 ha and is home to over 12,000 specimens. But have you checked out the great banyan tree at the Botanical Gardens in Kolkata yet? It is around 255 years old and is considered to be the oldest citizen of the city. Covering about 14,500 sq m of land, it is the widest tree in the world. The Great Banyan has been in the Guinness Book of World Records for having the largest canopy and covering the widest circumference. And it keeps growing!
When you approach it. you won't be able to figure out at first that this is a single tree. From a distance, it looks like a forest with individual trees. But the 'trees' are actually aerial roots – around 3,600 of them!
And it continues to grow – it has increased its girth by two acres over the last 30 years. The garden people had to create a larger boundary railing to hold it in. It is also called the 'Walking Tree' because it is increasing, or `walking', following the direction of the sunlight. How freaky is that?
If you are planning to visit the garden, then you can either take a bus or a taxi from Howrah station. And if you are planning to go from Kolkata it is better to take the 2nd Hooghly Bridge/Vidyasagar Setu.
Pro Tip
Expect a lot of walking as the Botanical Gardens are huge. Wear a cap with a visor and take along some water.

Comments