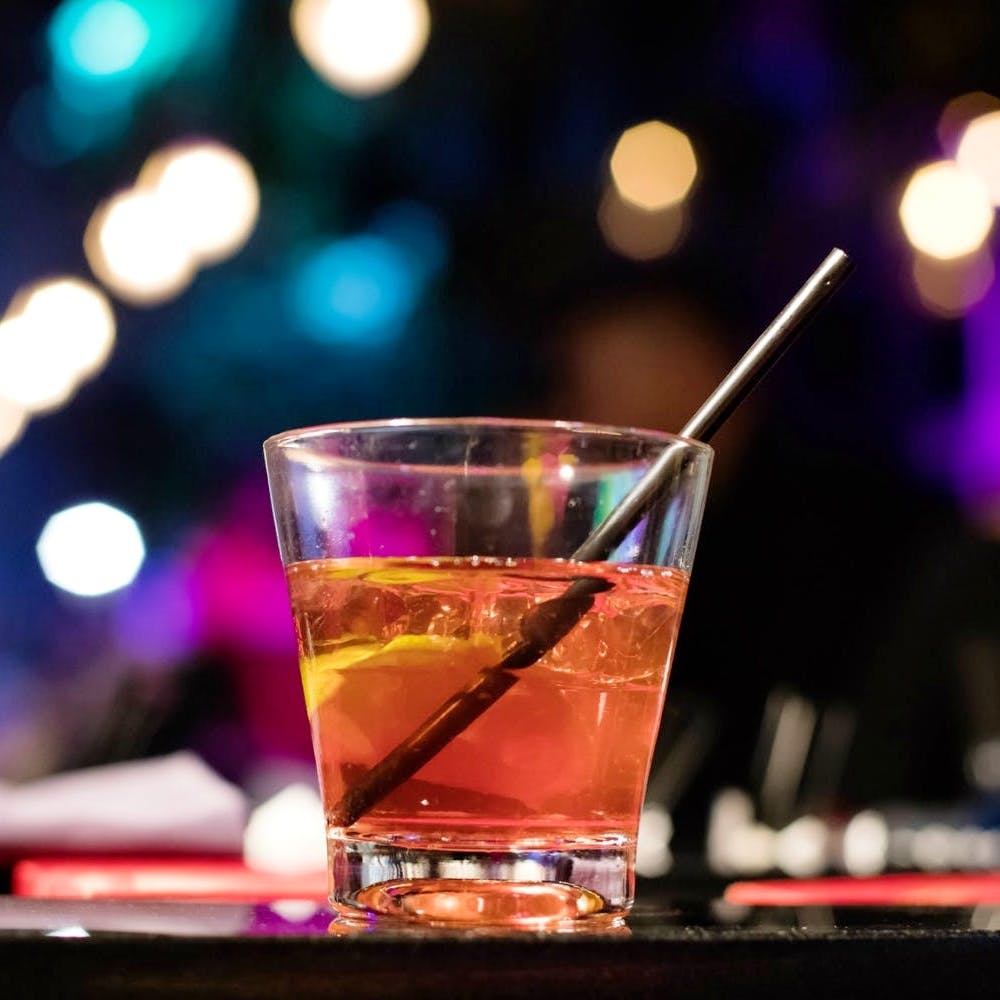 Broke But Fixin' It: Here's A Guide To Drinking Like A Fish In Salt Lake
We did some bar hoppin' around City Centre and (while trying not to get tipsy) tracked down the best spots for the cheapest booze! Whether you're an ambience conscious lounge person, a fuss-free 'peg of old monk' pal or something in-between, here's a range of watering holes from faux-broke to really, badly broke, for you to station at.
Orkos
This one's for those who are faux broke (you haven't been to the dark side, bud). A casual restaurant serving the big 3s - Indian, Chinese and Continental - Orko's has a bar with happy hours from 11am - 8pm everyday. Their @99 menu offers Indian Rum & Vodka, while a 30ml Vat 69 is priced at INR 175 and a Cosmopolitan at INR 199. Check out their HH menu for further details.
Kix Lounge
Party goer? Kix is done up nicely with comfy sofas, throws in the occasional trippy lights and has loud music. They have a dance floor if you want to bust out a move or two. If you're hanging with your gang, order up a draught tower for INR 1,150. Their Happy Hours from 4pm - 8pm have earned them a regular fan-base. Drinks start at INR 80.
Farina
Farina is a quiet option outside City Centre with Happy Hours throughout the day, everyday. It's a well lit space but isn't much to look at. Their 3:1 menu offers a 60ml Old Monk at INR 106, Blenders Pride at INR 180, and Smirnoff for INR 165. Check out their HH menu for more items.
Silver Sand
Ambience wise, Silver Sand is nada. It's an off-shop so, people throng here for the cheap booze. Climb up the stairs and settle down in a dimly lit room with basic furniture, tepid service and no music. On the bright side, you can sit here for hours and catch up on adda. A 60ml of BP is INR 170, Blue Riband INR 100 and Bacardi Black INR 155. Their Zomato menu list is outdated.
Ambrosia Bar & Restaurant
I am kinda excited to share this one with you guys! Originally a shady off-shop with cheap drinks, Ambrosia got a makeover recently and we are impressed! It has retained its cheap liquor menu but done up the interior with painted walls, geometric lights and some good bolly tunes. They have a 2:1 offer all day on hard drinks. A 60ml Old Monk is INR 120, Blenders Pride INR 200 and Jim Beam INR 300.
Comments