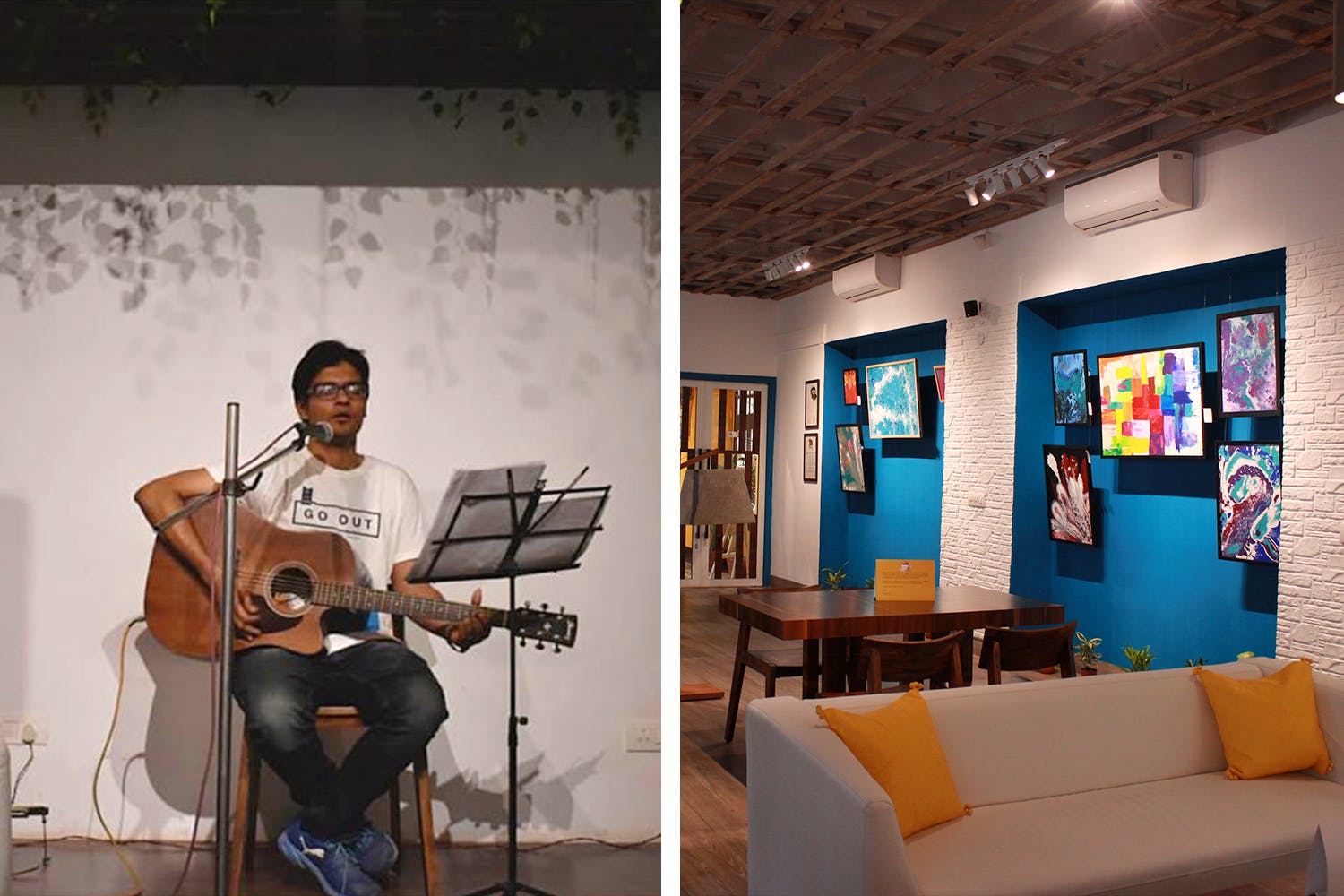 Budding Artists, Poets & Musicians, Head Over To This Cafe To Showcase Your Skills
Shortcut
Are you an aspiring musician or artist? We've found you a launchpad — if you are aspiring artist in the space of music, poetry, photography or fine art, Artsy will give you a stage to showcase your skills.
What Is It?
Kolkata's first art café  is creating a platform for young artists in the city, enabling them to pursue their passions. Whether you are a budding photographer, musician, poet or painter, Artsy will help you showcase your skills and promote your talent. You can read more about Artsy here.
A New Artist Every Month
The café has a wall coloured in bright blue that serves as a mini gallery where they display an aspiring artist's work every month. They also organise an open house where you as an artist can interact with an audience, talk about your work and what inspires you. The works displayed here are for sale. If you are a visitor and you like the painting on display, take it home with you.
Artsy Live
Artsy has a relaxed vibe and great acoustics, making it a perfect jam pad to practise your music in. From jazz to retro to folk to alternative rock, they have had it all. Young talented musicians across different genres are welcome here every Saturday to play their music. Check out the gigs that have already happened here. Want to be around good music and great coffee every Saturday? Artsy is the place to be!
Curated With Love
Artsy is also into curating unique events, for instance a blindfolded tea tasting session wherein the audience got to taste eight different teas while indulging in a story-telling session over a cup of chai. For the movie buffs, they have special film screenings. Recently they showcased art film director Akash Sharma's film Wedding Preparations in the Country that was concluded with a short yet intriguing Q&A. If performance poetry and art house cinema is right up your alley, Artsy is where you should be.
For details on all the events they have hosted so far and the upcoming ones hit up their Facebook page here.
Comments