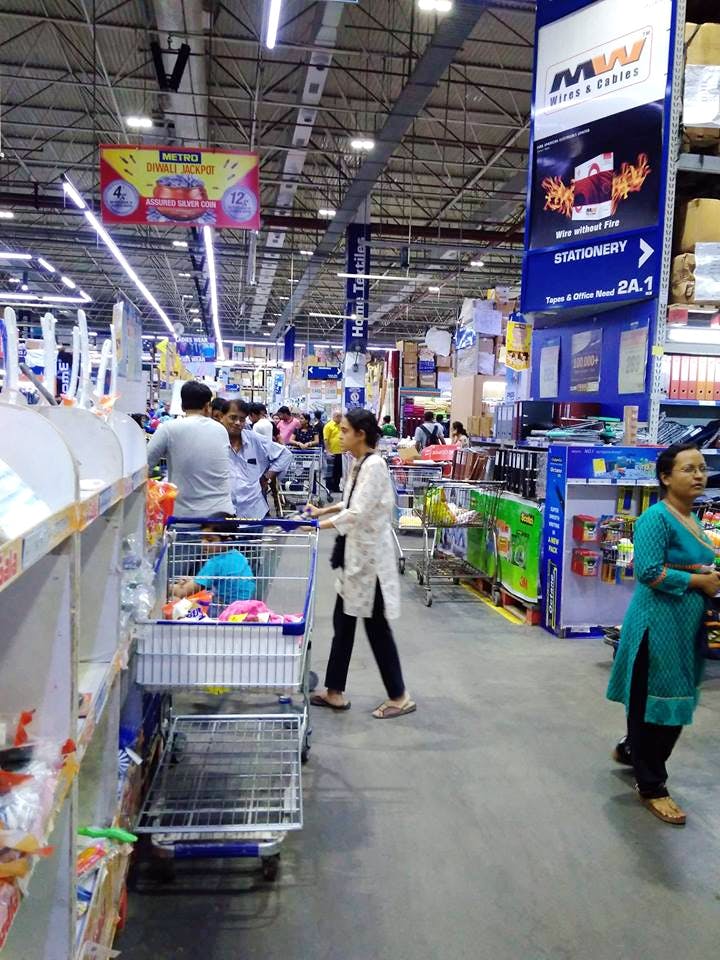 Wanna Buy In Bulk? Check Out City's Best Wholesale Markets
If you want to bulk in buy without burning a hole in your pocket, then you might consider the following places offering best quality products at wholesale prices.
New Market
Despite surviving two devastating fire breakouts and regular flooding, New Market remains as one of the core shopping hubs in the city. There are over 2,000 stalls and stores, under the same roof, selling everything from clothes, accessories to luggage and electronics. Amidst the hustle and bustle there lies extraordinary findings as well as remarkable bargains. New Market is the ideal place to shop for garments and accessories, crockery, flowers and even food items, including fruits, vegetables, raw meat, fish and spices.
Metro Cash And Carry
Metro Cash And Carry is a global leader in self-service, B2B wholesale that commenced its operations in India from 2003. Better known as Metro wholesale caters, this market caters to the needs of small retailers, Kirana stores, restaurants and caterers, hotels, SMEs, institutions as well as self-employed professionals. They have 24 centers across 14 cities in India including Kolkata offering an array of products with a unique one-stop buying experience at a wholesale price. Registered business customers are privileged as they are granted the lowest possible wholesale price on a range of FMCG and non-FMCG products.
Mullick Ghat Flower Market
Mullick Ghat Flower Market is a 130-year old flower market, the largest in Kolkata, and one of the biggest in the whole wide Asia. It is a vendors' market where they get flowers at a wholesale price which is later distributed across the city by small vendors. From locals to hotel owners, thousands flock here for their daily floral needs. The market also exports flowers to different parts of the country.
ABM Haat
ABM Haat, covering a huge area, is known for selling garments at a wholesale price. Here you can find the best deals and right fits at guaranteed lowest prices. It is a Haat that's held twice a week, i.e. on every Saturday and Sundays. You'll find options for both men and women. It's one of the ideal places where you can bulk buy while on a budget too.
Burrabazar Market
Burrabazar, a neighbourhood of north-central Kolkata, expanded from a yarn and textile market into one of the largest wholesale markets in India. It is divided into highly specialised sub-markets in accordance with the commodity it sells and deals with like - Dhotipatti, Tulapatti, Fancypatti, Chinipatti. Further sub-divisions are known as Katra, Kothi or chowk. Each Katra is known for a particular item. At Raja Katra, you can get the best deals in spices while at Mohan Das Katra you can avail hardware and textile deals. There are approximately around 25 katras in Burra bazar
Comments