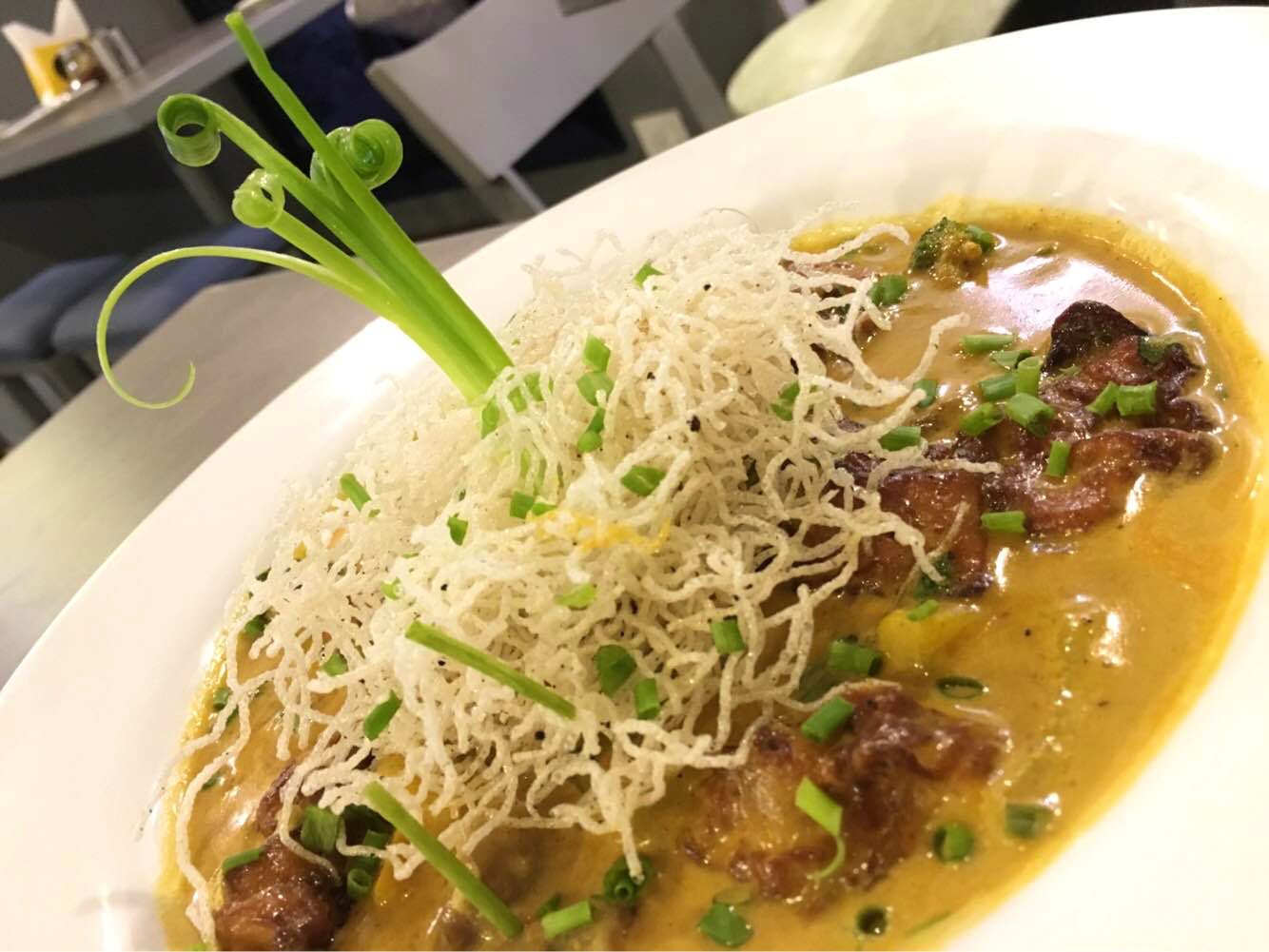 Relish International Cuisines? You Are Going To Love This Place!
What Makes It Awesome
Cafe Studio is a celebrated addition to the city's list of gourmet places. The new modern pre-plated global cuisine promises to take you through a gastronomical journey that leaves you wanting for more. One can choose from a large spread of Mediterranean, Italian, Mexican, and Spanish along with a mind-blowing dessert menu. This is a quaint place with an absolute cosy ambience giving you the right mood to dig into your favourite delicacies with your loved ones. You can enjoy the preparations of cold soups, crunchy salads, refreshing coolers or the 'Nutty Phyllo Pouches'. A straight coffee or a cooler, shake or smoothie, the inventive mixes and the quirky style of glasses will guarantee you the perfect ambience of gastro café culture in Kolkata.
What's My Pro Tip?
Their global cuisine menu is top-notch. You should try their Thai Coconut and Ginger Soup, Garden Greens and Tofu Broth, Moroccan Chickpea & Cous Cous Salad, Tex Mex Corn and Quinoa Salad, Charred Corn, Broccoli & Ricotta Cigars, Balinese Satay Chicken, Chicken Ala Greque, Creamy Herb Salmon with Greens and Wild Rice are an integral part of their menu.
Anything Else?
And yes, their dessert menu contains some of the mind-blowing dessert of all times - Blueberry Cheesecake, Chocolate and Orange Indulgence, Coffee Praline Parfait, Apple Crumble Tarts, and Sinful Walnut Brownies amongst others. Yummy enough?
Comments