This Chaiwala Will Serve Up A Cup Of Tea, And Sing You A Kishore Kumar Song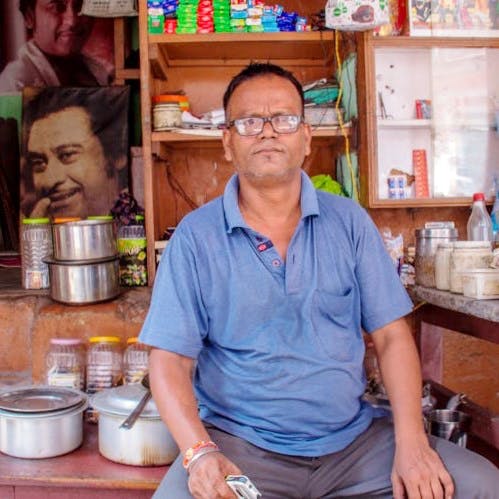 Shortcut
Paltanda's tea stall near College Street is where you should be on the singer's birthday!
What Makes It Awesome
Paltan Bapi Tea House is a short walk away from College Street. This small homely alley is far away from the hustle of the North Kolkata main roads. The tea here is great but what is even more amazing is the man behind the stall, Paltanda.
There are boards all around this place with photos of the owner with singers like Kumar Sanu, and with Kolkata's very own Dada, Sourav Ganguly! Check out the tiny adjoining space which has photos of Kishore Kumar. Keep in mind that he has received no formal training. Paltanda says he has been singing since he was a kid.
He likes to celebrate Kishore Kumar's birthday every fourth of August, singing his favourite songs on loudspeaker.
Pro-Tip
If you're a Kishore Kumar fan, this is the place for you! Anyone who loves exploring and discovering new stories and alleys in Kolkata should head here. This place is also perfect for those into architecture and heritage walks as it is located in an alley filled with gorgeous old homes. Head over here for tea and a song (for just INR 7). You also get French toast, Maggie and egg curry – a perfect start to your day.