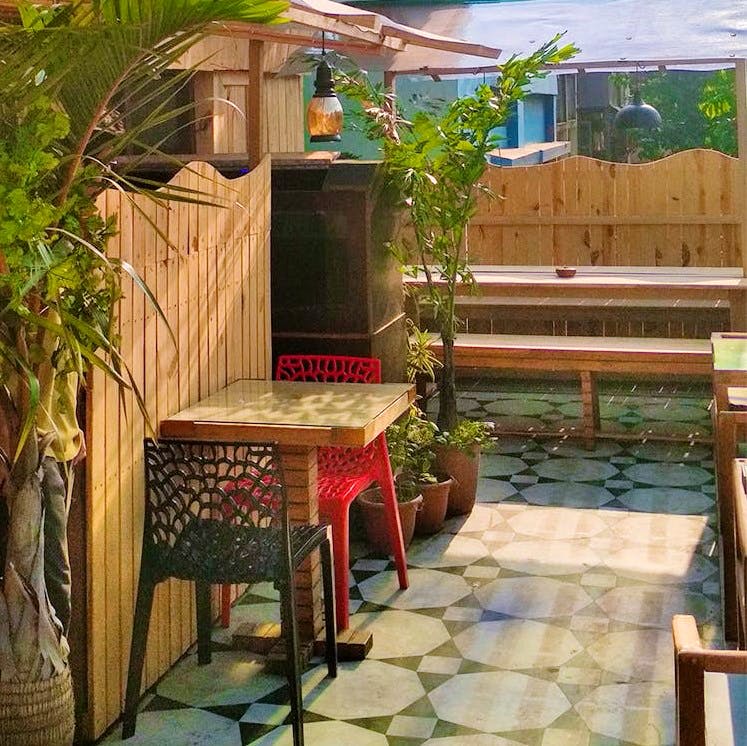 Delivery Available

Wi-Fi Available
This Charming Rooftop Cafe Is Perfect For A Date With Bae (Or Some Me Time)
Shortcut
We were roaming the streets of North Kolkata and came across this rooftop restaurant, which is perfect for a date with bae or even for some me time with a book.
What Makes It Awesome
Surrounded by typical old Kolkata buildings, @49 lets you enjoy your food and the beautiful architecture around. Wooden seats and yellow lights give off perfect date vibes. The space is divided into a dimly-lit inside seating area and a balcony which we can't get enough of. Sadly, they have replaced what used to be a black grilled fence with a wooden one (for cleanliness concerns) but you still get the roadside view.
There's lots to drink and eat here, actually. With the right amount of spice and crunch, their Crispy Chilli Babycorn (INR 150) and Chilli Prawn (INR 270) is on point. Their menu is vast and has Chinese and Indian for you to choose from. They even have combos (starting at INR 230) which are good enough for two. If you aren't very hungry, opt for their Thai starters or kebab platter.
Summer is over, but our thirst for lemonade is not. Gulp down their delicious Fresh Lime Soda (INR 60) while basking in the sun. They have choices of hot and cold beverages. Cold Coffee with Ice cream (INR 60) is perfect for all you sweet lovers, or dive into your childhood with their Cola Float (INR 80).
Pro-Tip
Find your nook, sit back and enjoy a book while the busy street goes on hustling. @49 is not very hard to locate, you can take the metro or bus or just simply hop onto a cab.
Comments
Delivery Available

Wi-Fi Available