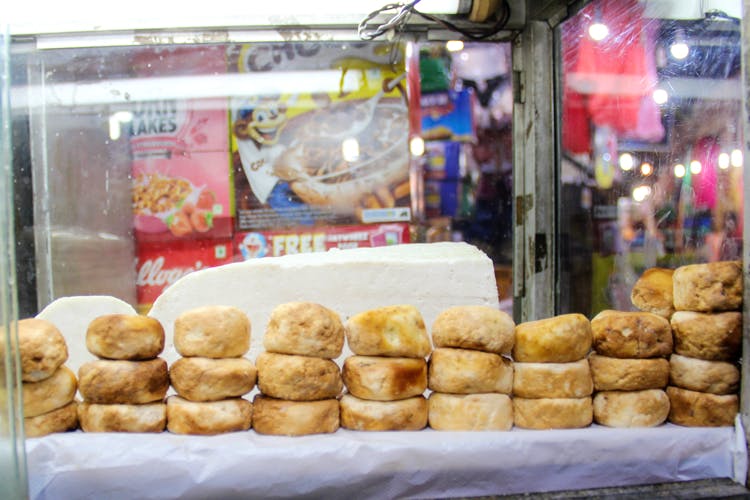 Did You Know? Bengal Does These Amazing Local Cheeses & Here's Where You Can Buy Them
If you are a cheesehead or if you think cheese is the language of love, then forget those boring, processed slices wrapped in plastic. Try these instead.
Kalimpong Cheese
This lovely sharp cheese is made in the hills of Kalimpong in Bengal. You can pick up wedges. Or an entire wheel if you are a cheese freak. It is available in 1kg and 12kg wheels. Try it grated over some spaghetti bolognaise, a salad or in a sandwich. You can get it from J Johnson in New Market. Incidentally, there's one more cheese from Kalimpong/Darjeeling called chhurpi. A hard cheese that you tuck into a corner of your cheek and chew on from time to time, chhurpi is an acquired taste. You can pick it up from Blue Poppy Thakali in Sikkim House.
Bandel Cheese
These little roundels of cheese are dry, intensely salty and crumbly. And they come in two varieties – plain and smoked. The name comes from its place of origin — Bandel, a small town near Kolkata that was colonised by the Portuguese. Soak in water for a while to soften. You can mix this cheese with some crumbled paneer for a savoury filling for melt-in-the-mouth homemade pasties. Or crumble over a salad or pasta.
Jewish Cheese
The 1902 bakery, Nahoum and Sons, is famous for the sambusak, a divine Jewish cheese puff kind of thing. But few people know that they make their own cheese and have been doing so for two generations now. The bakery was established by Nahoum Israel who came to Kolkata from Baghdad. They use rennet (vegetarian) from Denmark. You will need to pre-order their cheese. If you want the sambusaks, go early in the day to avoid disappointment as they get over fairly quickly.  Take home a basketful of goodies to go with the cheese – assorted biscuits, and loaves of oven-fresh garlic bread.
Pro Tip
Store cheese in wax paper – it will allow it to breathe. Never wrap in plastic.
Comments