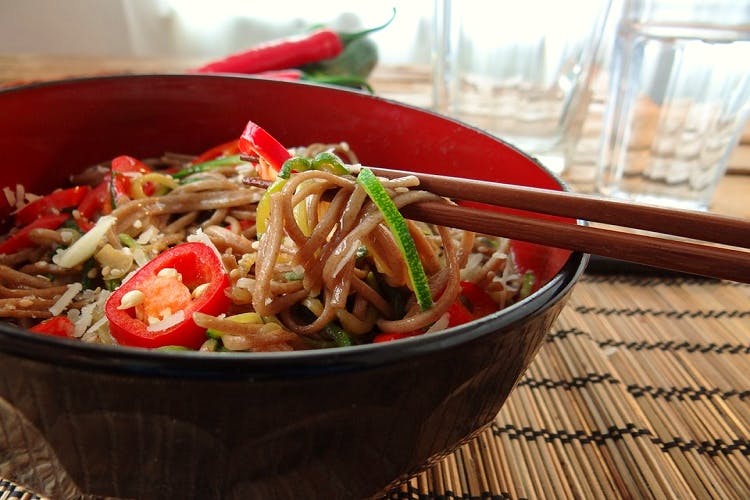 5 Chinese Restaurants In Kolkata Where Two Can Eat For Under INR 300
If you are looking for delicious yet affordable Chinese food in Kolkata, you have to check out these five hidden gems. You can have a meal at these places for under INR 300.
Pou Hing
While the morning in Tiretti Bazaar is famous, few know that this area is also home to Pou Hing, a very cheap, and arguably one of the best, places for Chinese food in the city. We would definitely recommend that you try their Dry Sesame Chilly Chicken (INR 140) and Pou Hing Special Soup (INR 75 for a small serving; INR 210 for large).
Tung Nam
Just a few blocks away from Pou Hing, there's Tung Naam. Famous for its pork dishes, you have to try the pork ball soup (around INR 150). The place has a warm welcoming staff and a dining area lined with red, wooden tables. This is only a five-minute walk from the Central Metro Station, so make sure you visit this place soon!
Mandarin
Located on Sarat Bose Road, Mandarin is quite famous. While it has expanded to more branches in recent years, we find that the original one has a different charm. On any given day, this place is packed with a variety of Bengalis, from families of three to teenagers celebrating their last day of school. The portions are large and extremely filling. If you're on a tight budget we recommend that you try out the Mixed Rice Noodle Soup. For only INR 180, this is a filling meal for two. Apart from this you should also try their Dry Honey Chicken.
Monsoon Hut
In Jodhpur Park, Monsoon Hut has a sign outside which promises you that they serve 'delicious Chinese food'. Indeed if you visit this joint, chances are you won't leave unsatisfied. A small room filled with green chairs, green walls and tables; this place feels instantly relatable to most of us. Do try their prawn dishes and Shanghai fried rice (INR 155). While the food is a bit heavy on the cornflour, it's a great deal for the price.
Kim Ling
Kim Ling near Deshapriya Park is a very old food joint that'll remind you of the 1980s Chinese restaurants that dotted the city. It's easy to miss if you don't know what you're looking for. While the food isn't particularly rave-worthy, you should definitely try their steamed pork momos which come for INR 90 for a plate of five.
Comments