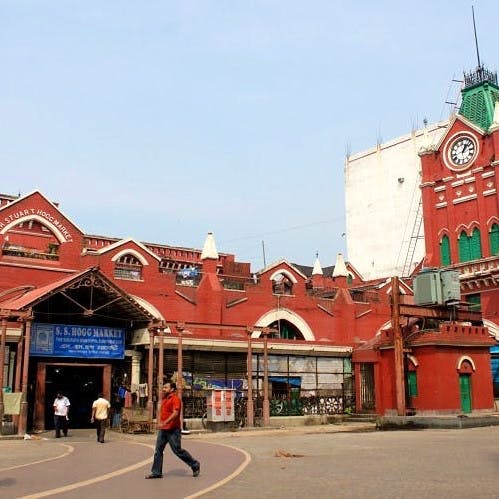 5 Kolkata Markets Every College Fresher Needs To Head To For A Cheap & Awesome Wardrobe
We have compiled a guide for freshers to pick up some basics you will need to kickstart college. And the best places to get them cheap.
Tops and T-shirts
Get ready to turn heads on your first day in college with a statement top from BK Market. The best part is, they always look more expesive than they actually are. Floral tops, neon shirts, cartoon T-shirts – you will find it all here. Full of Bangkok type fashion, BK is all about quantity and affordability.
Where: BK Market, Shakespeare Sarani.
Pocket Pinch: INR 200+.
Hair Ties
Don't underestimate the number of scrunchies you'll need – they always seem to get lost. In Kolkata's relentless humidity, they can instantly turn a bad hair day around. And you can play around with styles. Pick up cheap packs of dozens of hair ties in New Market at the best bargain prices. You'll be spoilt for choice with the colours and varieties they have. And scrunchies are so in. Just check out the account 'Scrunchies of Instagram'.
Where: New Market.
Pocket Pinch: INR 10+.
Portable Charger
Long hours in class, and then hanging out with friends practically guarantees that your phone will run out of juice after a while. Invest in a portable charger and save yourself the hassle of looking for a plug point every few hours. Known for its stock of electronics, Chandni is the place to go to grab a portable charger that will suit your needs and your budget.
Where: Chandni Market.
Pocket Pinch: INR 500+.
Umbrellas
Kolkata's rains are unforgiving so if you are starting college life in the middle of the monsoons, an umbrella is a must-have. Ditch the plain old back umbrellas and try a colourful one from any of Kolkata's legendary umbrella stores like Mohendra Dutt and Sons and K.C. Paul. Or try Fancy Market in Kidderpore and New Market. There are a bunch of cute prints available online from animal designs to bright colours.
Where: Mohendra Dutt and Sons, K.C. Paul, Fancy Market, New Market.
Pocket Pinch: INR 500+.
Totes
A bag for your notebooks is a must. ToteAlley is a not-for-profit organisation that not only makes sure you have a trendy bag but also empowers women by giving them jobs. You can order it online and have it delivered to you. They have everything from witty quotes to pop culture reference details on their cloth bags and pouches.
Where: Online.
Pocket Pinch: INR 100+.
Phone Covers
Get a phone cover to match the TV show you are currently obsessed with. We guarantee it will help you find some buddies in college right away. Vardaan stocks hundreds of covers for every phone there is out there. Glitter, clear, Minion-theme, plastic, they have it all and more.
Where: Vardaan Market, Camac Street
Pocket Pinch: INR 100+.
Comments