Baking To Thai: Cooking Classes In Kolkata That Will Turn You Into A Masterchef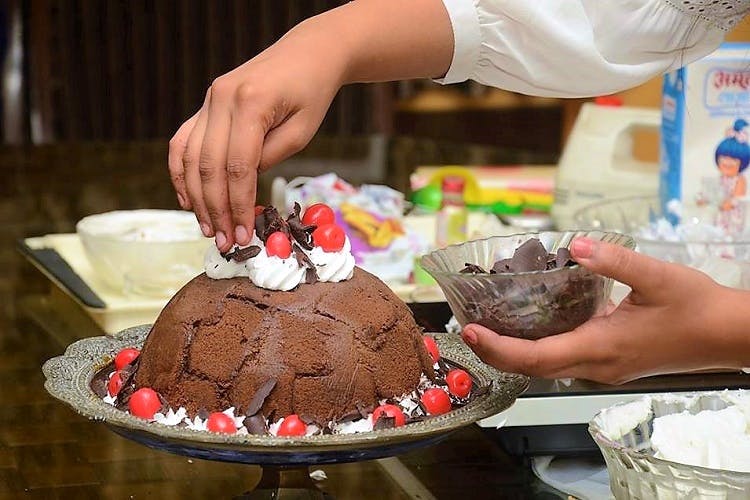 From a one-day session or an intensive course, these cooking classes have everyone – from beginners to pros – covered.
Food Kraft
Want to spend just a couple of hours or keep the kids occupied for the whole holiday season? Food Kraft does both short-term cooking classes (for three hours a session for a couple of days) as well as long-term (22 day) classes. Depending on your budget you can choose from vegetarian, Chinese, Indian, Italian, sizzlers, desserts and more. They even do advanced bakery and bread-making sessions. The Specialized Brownie Course where you learn how to make 12 brownies sounds super tempting. Planning a party? Try the snacks and dips classes.
Sharing Cooking Secrets
Manju Sethia's vegetarian cooking classes – Sharing Cooking Secrets – have become very popular. Both kids and adults can enlist and get hands-on training on mastering dishes and conquer common kitchen mistakes. The classes follow a four to five hour-long workshop format and are conducted a couple of times a month. Check out her YouTube channel to get an idea of her style.
JBL Academy Of Culinary Arts
Founded by two young chefs, JBL conducts both short and month-long courses. Each of the short classes includes approximately four hours of hands-on experience cooking and an extra half hour to devour your creation. They provide all the ingredients required to make the dishes. We love that the workshops are centred around occasions – like Summer Special Mocktails; Sunday Specials (the recipes we need to keep around for cheat day), and Ideal Party Starters. For those really looking to Masterchef-up, the intensive month-long courses.
Gurukul Activity Centre
The sessions are over a 3-month period where they teach you to rustle up 15 Indian and Chinese dishes. You have to bring your own ingredients and they do both vegetarian and non-vegetarian dishes. The staff is extremely helpful and flexible and will change the timings and dates of classes for your convenience.
Chocolate Studios
Chocolate Studios cooking events and workshops happen right through the year; and no, they don't do only chocolate sessions. You can pick up recipes and cooking tricks for lots of cuisines but they do specialise in desserts, chocolates and cakes.
Zestful Flavours
Young entrepreneur Anjali Kejriwal's cooking dream resulted in her founding Zestful Flavours. She tries to take easily-available ingredients and transform them into exotic dishes. Her sessions are unique as she tries to keep them healthy – chemical-free, protein-packed and gluten-free cooking are some of the classes she has. Her advanced ice cream classes are also a big hit with out of the box flavours. What's even more awesome? The surplus of class profits goes to underprivileged kids.