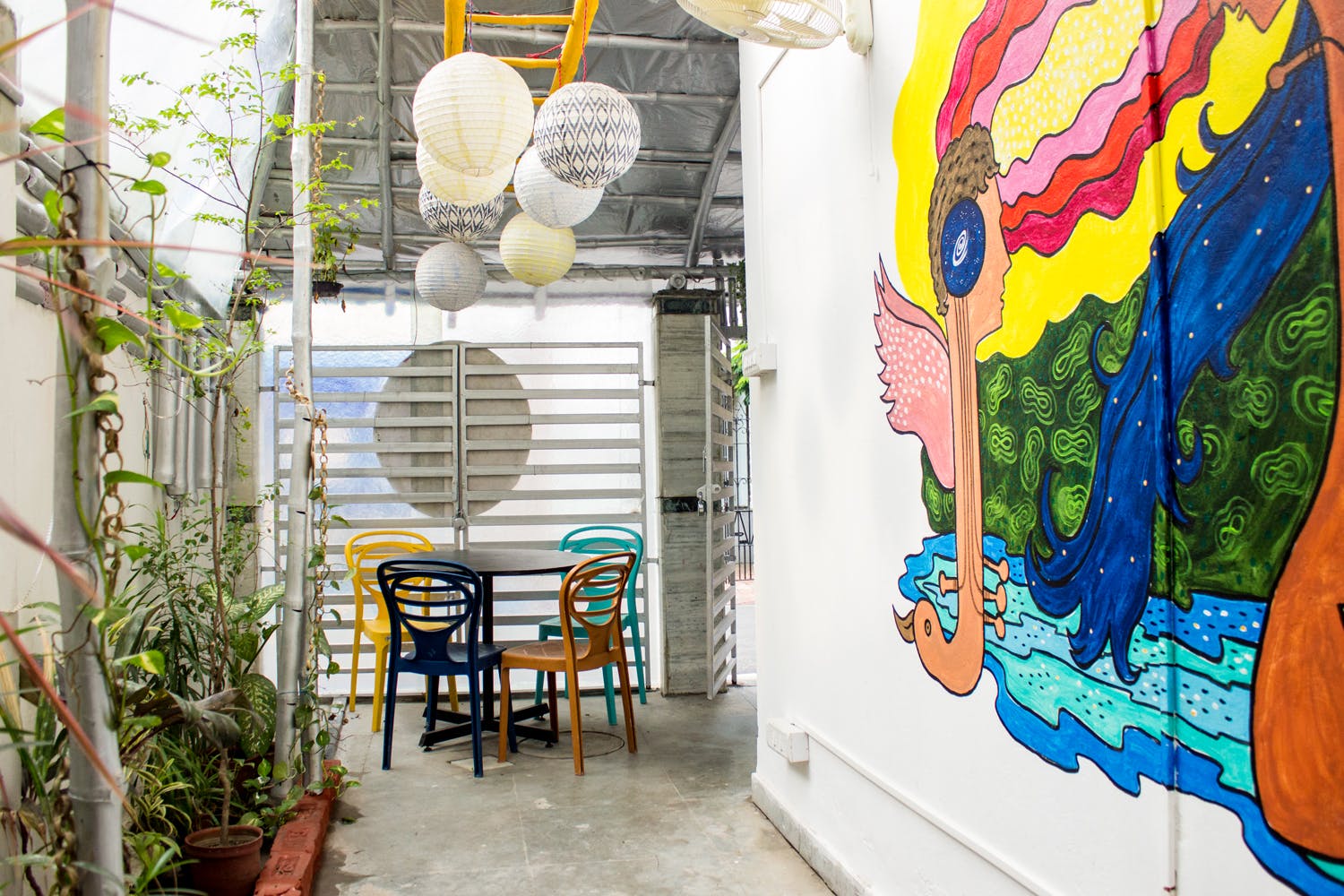 Hit Up This Cosy Neighbourhood Cafe For Live Music, Books & More
Finding a comfortable spot to unwind in the city is easy—if you know where to look. We found this small cafe tucked away inside Gariahat's lanes, with books, live music and a very Kolkata vibe. All in all, a nice nook to relax in.
What Makes It Awesome
Gariahat and its neighbouring hoods have seen an epidemic of cafes popping up in the past few months. Cafe Strings is another additon – it was in Kasba earlier and recently shifted to these parts. Unlike the hipster cafés that are coming up everywhere every month or two, this has a very different kinda Kolkata vibe. Stepping in, you've got a really cosy vibe with moodas, cane chairs and rugs. It's like being in a friend's house. And they get major points for the great collection of books stacked up on a shelf-lined wall. They hold regular music and storytelling events and the place is fairly bustling on those days. Keep tabs on their Facebook page to see what's coming up. Moving on to the menu, it's fairly extensive. Pizzas start from INR 230. Their cheese garlic bread (INR 160) is immesnsely popular. Have it by itself or with the Mushroom Cheese Omlette or a side of jacket potatoes (INR 170). In the mood for something carb-laden? Their pastas are fairly good (from INR 210 to 230). If it's a cool day, you can try the sizzlers  (INR 230). If you want proper lucnh or dinner, try the mains – we had the Grilled Chicken in Mushroom Sauce (INR 310) and loved it. Wash it down with fresh juice (watermelon for INR 89), shakes (try the Oreo Mint Shake for INR 130) or cool cucumber tea (INR 120) or a good old espresso for INR 70.
Comments