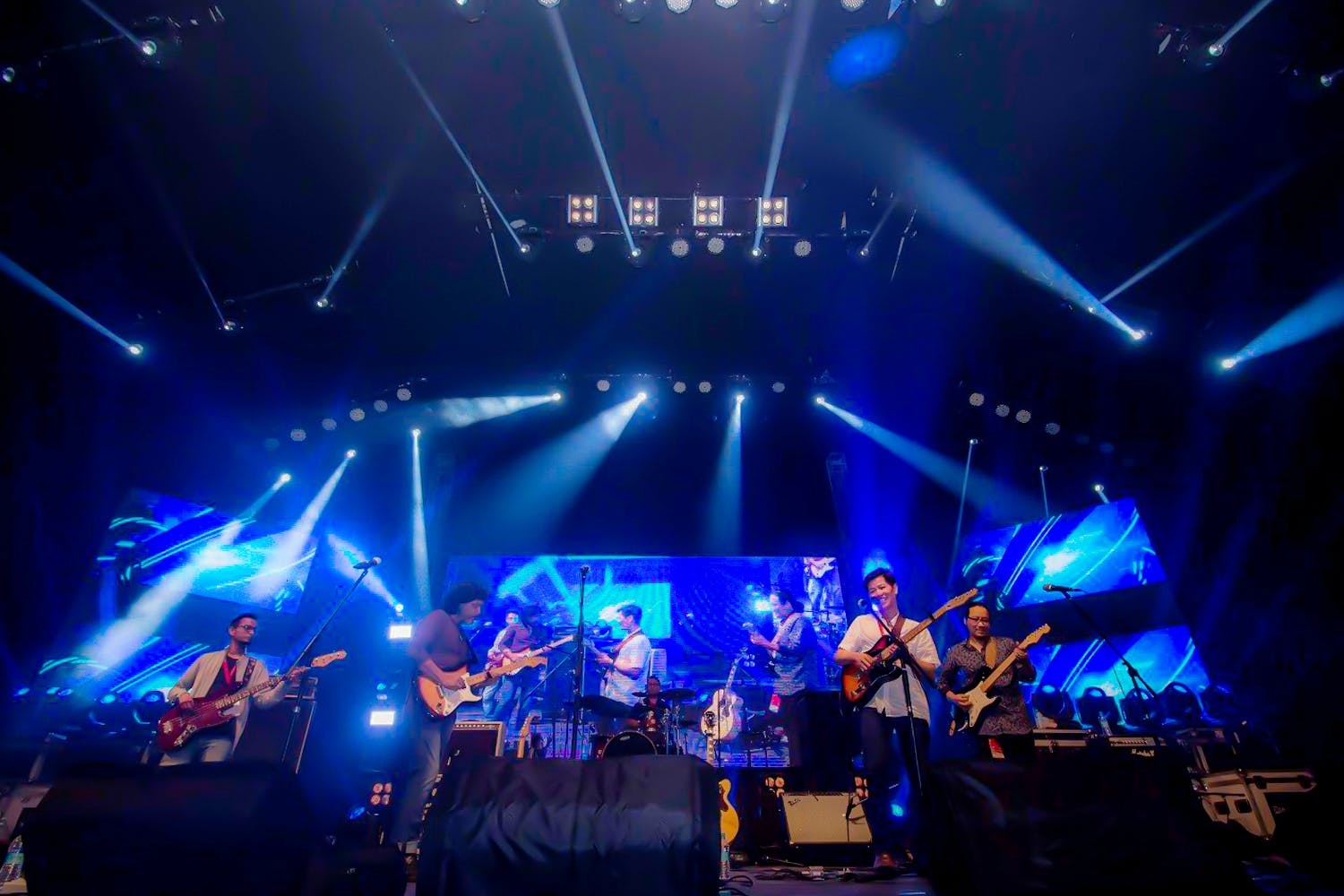 Hornbill To Ziro: Festivals You Must Hit Up In The North East
Let the autumn and winter holidays be your excuse to experience the country's finest cultural offerings that you won't get to witness during any other season. It's the perfect time to be in the North Eastern region as the heat subsides and torrential rain recedes, leaving the landscape freshly washed and glowing with natural beauty. Prepare an itinerary (or go without one), plan detours (or lose your way), with so much happening there, chances are you will land up at any one festival or another.
Hornbill Festival
Picture this - you are amidst the lush green landscape of Kisama, surrounded by the cultural showcase of Nagaland's 16 tribes, hopping between the music concerts; art & craft exhibitions; a Naga wrestling competition; the skin-scorching Naga chilli-eating contest; a cooking competition that crowns the Hornbill chef of the year; and a greased bamboo pole climbing event, where participants try to climb a 10ft bamboo pole greased with pork fat! Named after the state's most admired bird, the Hornbill National Rock Concert, attracts bands from all over India. Recent additions include a night bazaar, motor and cycle rallies, literature and film fests, and even a Miss Nagaland contest. That's not all. The festival is also one big food carnival offering some lip-smacking Naga cuisine. Add to that the Fat Mania contest where participants get to compete with each other while downing pork fat!

When: December.
Sangai Festival
This festival celebrates the uniqueness of the shy and gentle brow-antlered deer popularly known as the sangai (deer), which is also the state animal of Manipur. It's a great opportunity for you to discover the best of Manipuri art, handloom, handicrafts, fine arts, indigenous sports, cuisines, eco and adventure sports. Oh and did we mention the gorgeous textiles and crafts that are available at throwaway prices? You don't want to miss this one.

When: November.
Wangala Festival
Also known as the '100 Drum Wangala Festival' (it's celebrated by the beating of 100 drums or nagaras together), marking the beginning of winter and end of labour in fields. The main attraction of the festival is the music and orchestra of drums, gongs and flutes, and an ancient traditional flute made of buffalo horn. We love how people of all ages dress up in colorful costumes with feathered head gears and dance to the tune of music played on long oval-shaped drums.

When: November.
Ziro Music Fest
Touted as one of the greatest outdoor music festivals in the country and in one of India's most remote and picturesque locations (think lush paddy fields and pine-clad mountains), Ziro features a combination of 30 top-of-the-line indie bands from across the world and top folk acts from across Northeast India. The locals majorly belong to the Apatani tribe of the state and are so hospitable that they leave no stone unturned in making sure that your stint with them is a memorable one. So, be there or be square!
When: September.
Shine A Light
Initiated with the sole purpose of reviving Rock N Roll, this festival is three days of bliss to music lovers. It is an earnest attempt to encourage honest, meaningful & soulful music in the true spirit of Rock n Roll from folk to country, blues and jazz, rock n reggae, grunge and metal and any form of independent serious original music with a centred heart. The idea is to keep it raw, mix the young and the old, and the local talent with the pool of talent coming from all across the country and beyond. Apart from music, you can try your hand (and feet) at a lot of other activities like mountain cycling, trekking and cave exploring, among others all the while enjoying the scenic beauty and the ambience of the surrounding silent hills. You also have the option to camp right next to the venue so that you don't miss out much while commuting.
When: November..
Shillong Autumn Festival
A vibrant cultural extravaganza, that stages a number of music events, where music connoisseurs flock up to the venues from all corners of the Northeast. Although guitars are often the alternate identity of Shillong, it would be interesting to note that this place has one of the world's largest collection of drums! Apart from music, you can explore several other activities such as the food festival by Lake Umiam, kite flying, fishing competitions, wine festival, flower shows or even stand witness to the fashion shows that offer a perfect blend of the modern and traditional outfits.
When: November.
Orange Festival
Getting to Dambuk, the village that hosts this four-day festival is an off-road challenge in itself. Nestled deep inside Arunachal Pradesh's Lower Dibang Valley, Dambuk is known to produce some of the juiciest oranges in the country hence, the name Orange Festival. If you are a lover of music and adventure in equal measure then don't give this a miss as it is known to be the first adventure cum music festival of its kind in the country. The music lineup is dominantly from the independent music genre. The USP of this festival is the multiple off-road adventure sports. Held in the dense rainforests and on the Brahmaputra river beds, this is unique for its challenges as it pits man and machine against nature's fury. Adventure sports like river rafting, dirt biking, ATV rides in the forest and ziplining just to name a few. Tribal sports like archery, angling, tribal house building, orange plucking and forest food walks are also some of the interesting activities you could explore.

When: December.
Brahmaputra Beach Festival
Celebrated in the backdrop of Assam's harvest fiesta, the Bhogali Bihu, this open-air festival is a combination of cultural activities and water adventure sports. Music concerts are a major pull of this event and the background with the mighty Brahmaputra and the surrounding hills offer the perfect ambiance to sip in some soothing melodies. Swedish metal guitarist Yngwie Malmsteen; American musician Richie Kotzen; Kolkata based singer-songwriter Neel and guitarist Zico; lead singer and founder of Indian rock band Indus Creed, Uday Benegal; and local singer-songwriter Carolina Norbu are part of this year's line-up. Indulge in aero sports such as ballooning, paragliding and hang gliding. Also, events like beach cricket, beach volleyball, water rafting, windsurfing, ice skating, kayaking, canoeing, dirt biking and driving all-terrain vehicles will keep you on the move. Art and craft lovers? Fret not, there's an exhibition showcasing some of the most popular handicrafts that will have your creative juices flowing and pockets empty in no time.

When: January or February.
Comments