Dalhousie Is Living Up To Lazy Morning Breakfast Goals And You Have To Check It Out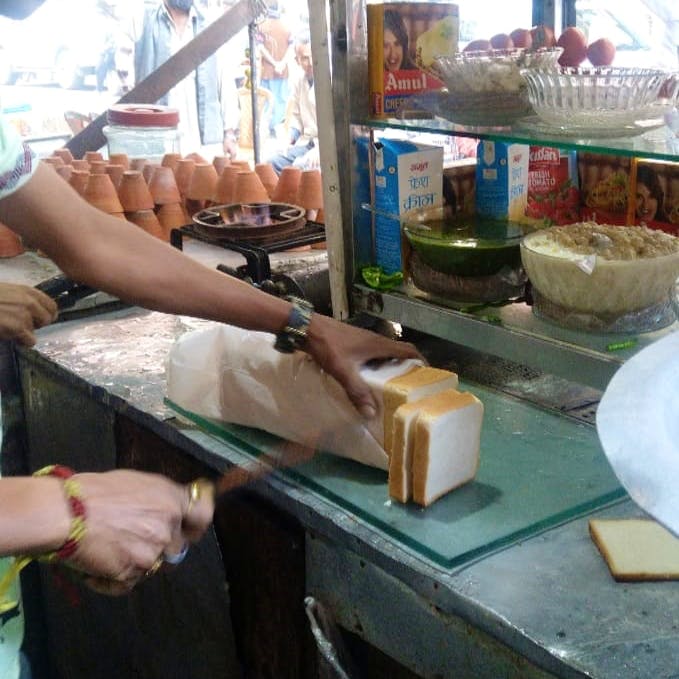 Shortcut
Early to rise, lazy to cook? Here is your breakfast fix for those lazy days.
What Makes It Awesome
The Calcutta Stock Exchange is one of the oldest stock exchanges in South Asia and their breakfast scenes is an evergreen one. Open from 5.30am, this street has stalls that live up to your breakfast goals. Although nothing they have is not worth eating, the vegetable and cheese corn sandwiches here are scrumptious. Or have an Indian brekkie with a plate of vada pav or kachori-sabji and coffee.
But what you definitely don't want to miss is their chai, served in a mud pot and their malai toast. Indulge in a hot cup of chai with any of the sandwiches, sitting on one of their plastic chairs, looking at the atmospheric Writers' Building. It'll make for a great start to your day!
So for all those nights with your gang that you didn't know would turn into mornings, or the rather slow mornings where the kitchen is just not where you want to be - gather the gang, take a car and drive down to Dalhousie for a brekkie that will cost you under INR 300 for three people.
With the winter chill creeping in, this will be your stop, more often than you'll know. Believe it or not, people have these things served at their weddings!
What Could Be Better
Some people might face hygiene issues. Also, their seating arrangement is very limited.
Pro-Tip
While you are here, you can stock up your larder from the fruit and vegetable vendors who sit here every morning. And look out for a tiny honey and kasundi shop at the corner of Writers'. It's been around for ages!