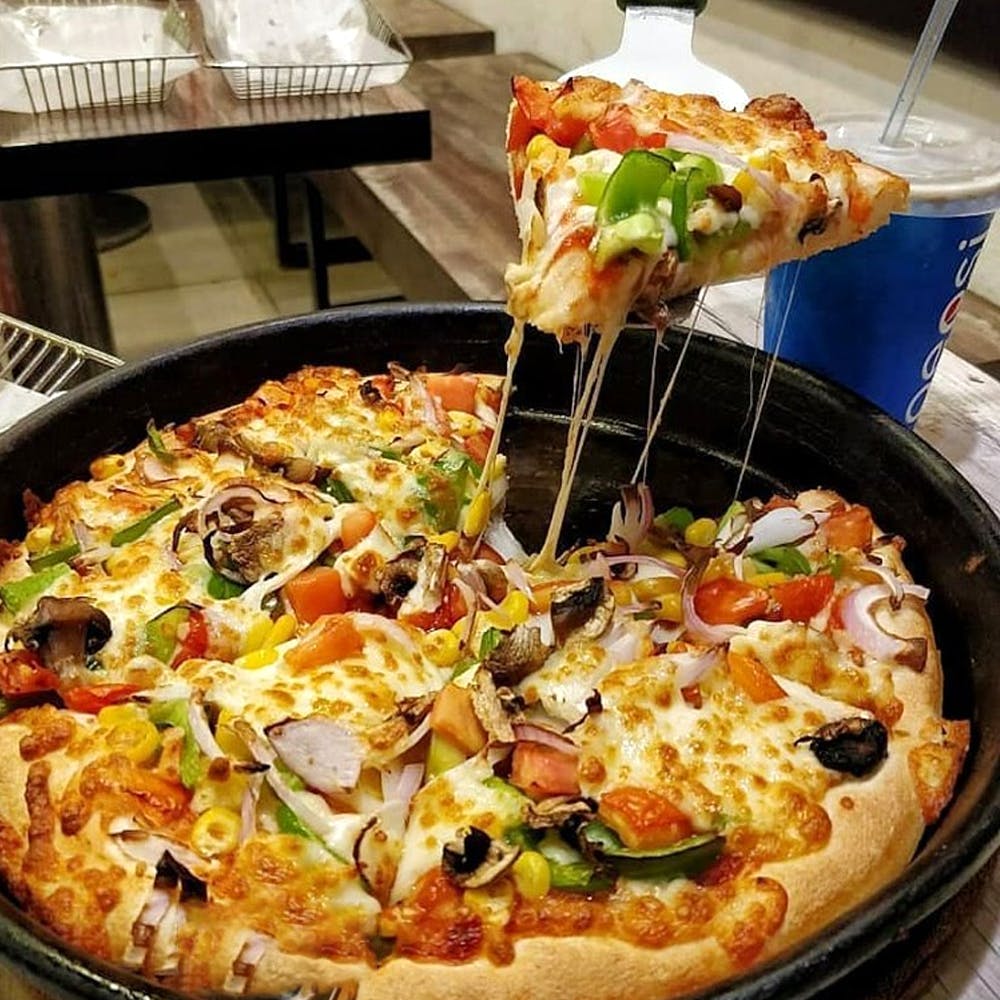 Pizza-O-Mania; Head To These Eateries Serving Best Chicago-Style Pizza
Hot out of the oven and served with dollops of cheese, meat, sauce and toppings. Yes, we're describing a perfect slice of heaven, in short deep-dish pizzas. As the name suggests, deep dish pizza is baked in a round, relatively deep pan, which means that there's more surface area available to fill with toppings making it insanely cheesy. Check our list of places in the city that serve a yummy range of these Chicago-style pizzas.
Eagle Boys Pizza
Relatively new in town, this place has managed to create quite a stir for their topping-laden pizzas. They offer both thin crust and deep dish bases in almost all possible flavours. Choose your pick from BBQ Chicken, Peri Peri Chicken and Chicken Tandoori while, for vegans, there's Peri Peri Paneer and Veg Mexicana. For sweet endings with a twist, try their triple chocolate sweetza – a deep-dish pizza slathered with molten chocolate and topped with white and milk chocolate chips.
Uno Chicago Bar & Grill
Maybe the only place in town serving UNO's signature Chicago-style deep dish pizzas. Topped with homemade sauce and heavy doses of cheese, this is where you can opt for their specialties like UNO Cheese and Tomato, The Blazing Hot, BBQ Roasted Mushroom, Numero Uno, Prima Pepperoni and Chicago Meat Market.
Fabbrica Della Pizza
This place is our favourite, something that we reserve for celebrations. Serving authentic Napolean style cuisines, their deep dish pizzas are pure delish. The interiors make you feel like you're in a small Italian village pizzeria. They serve sauces on the side to dunk your crust into. Their show-stopper, however, is the Pizza Al Nutella -- freshly-baked pizza slathered with a generous amount of chocolate on top (heavenly we say!).

Comments