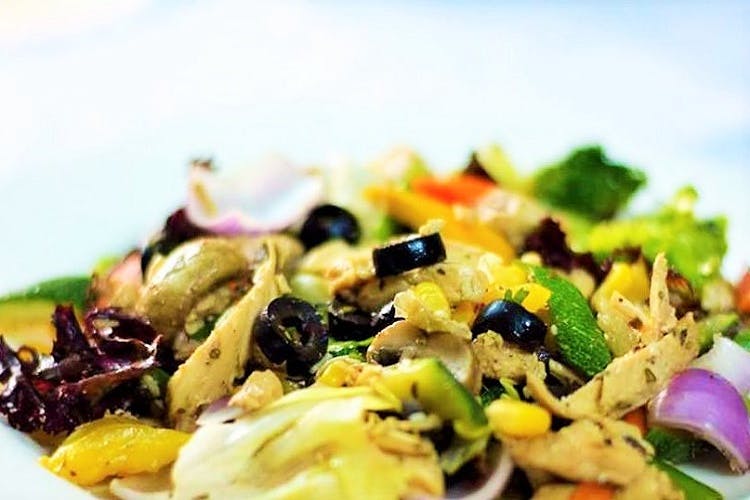 On A Diet? Get Healthy Yet Awesome Food At These Joints
Superfood smoothies, avocado salads, protein shakes and more – food from these places prove that healthy doesn't always need to be boring!
Sienna Café
As if you didn't have enough reasons to love Sienna Café already, did you know they also make fresh, healthy, satisfying salads with gourmet ingredients? Their Avocado Tortilla Salad and Grapefruit Mozarella Salads are a big hit. They hover around the INR 300 mark. Grab a soup or sandwiches at INR 150. Free WiFi, fairy lights, outdoor seating and healthy food, this one is the café of our dreams.
They've opened another outlet in Park Street now! So, you can go there too.
Khichdi Khichri
Want a warm, soothing and healthy home-style meal delivered at your doorstep? Khichdi Khichri does exactly that. Pay as little as INR 120 for a taste of home that will make sure you don't need to loosen your belt. Finish your meal with a brown rice firni – a healthier option than the regular kind.
Eat Good Food
Are you looking to load up on protein or are you counting your calories? Eat Good Food's menu is divided as per your dietary requirements which makes life so much easier. They do healthy pastas and burgers (yes, there is such a thing!). Don't expect an overload of flavour – owner Hena Nafis is a nutritionist who makes sure the healthy agenda is maintained strictly across dishes. Set yourself back INR 600 after a meal here.
House Of Health
From salad bowls to beverages, House of Health has it all. The menu comes with a calculation of protein, carbohydrates and fats per dish. Drop in for a quick breakfast with a smoothie bowl (that you can Instagram as well) or try their hot egg white salad with bagel. If you are cutting down on carbs, try their roasted chicken with zucchini noodles and egg white omelette with asparagus.
FitMeals By Paris Cafe
Try FitMeals by Paris Café – fresh, protein-packed, gluten free organic meals designed and curated to help you reach your fitness goals. The meals are calorie, fat, carbs, protein counted meals, delivered to your doorstep. FitMeals also has a fitness expert and a dietitian on board for all your health needs!
Comments