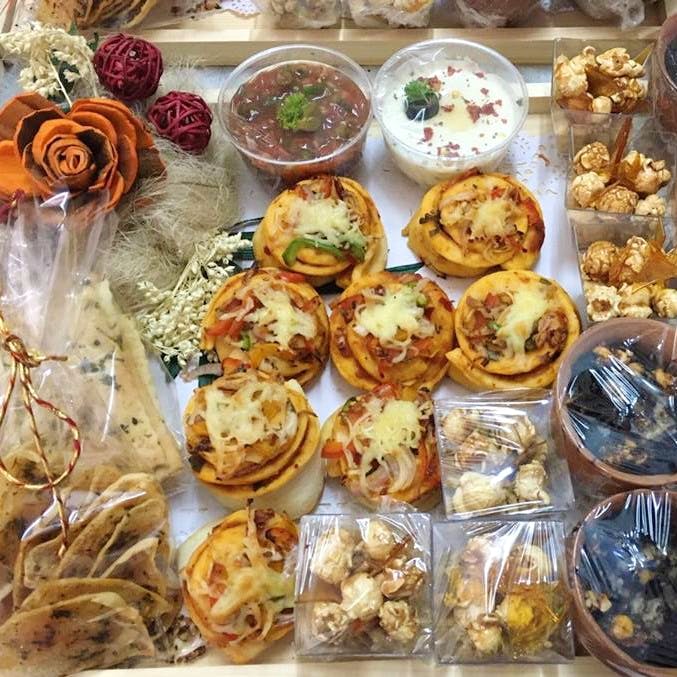 Order In Or Party Catering: Sort Your Food Needs With These Home Caterers
A house full of guests and your food delivery app just informed you that the restaurant has cancelled your order. If you don't want to face living nightmares like this, dial up these home caterers for the Diwali party or the long-planned get-together and go down as the graceful host who feeds the most delectable food to guests.
Basil
Your guest list includes people who are clearly divided over food choices. Since you plan to ace the good host test, you don't want to disappoint any. So, we suggest calling in Basil caterers to order in fusion food. They have been 10 years in business, and have sort of mastered how to feed fussy kind of people. Kali dal quesadillas to vada pao rolls, chipotle rice and enchiladas in jars - Basil curates some amazing dishes to earn you brownie points from your guests. They take in orders two days before and the minimum order is for INR 600. In fact, you can also call on them for a full service catering where they bring in their entourage of chefs and wait staff.
Manju Kajaria
Manju's clients keep coming back for her baked items (they are seriously delish, they say). If you've got a small gathering of friends in the house, you can completely rely on Manju to deliver your food on time. Finger food like taco platters or paneer cutlets to mains like baked Spanish rice and au gratin bowls - you have plenty choices to pick from. Prices start at INR 1,500.
Sima's Kitchen
Our love for biryani knows no bounds and if you and your guests fall in this list, then dial up Sima's Kitchen right away. Made in the best of Awadhi style, it's hard to not keep wanting more once you give her dishes a try. Bhetki biryani to veg. Awadhi kebabs, nihari, paya, korma, paneer lababdar, firni and rasyawal, Sima aunty's dishes are seriously finger-licking good. Minimum orders are for 5 people and prices start at INR 1,125.
Eat Our At Home
You've invited the bosses and you plan to lavish them with good food and drinks till they give that pat on your back. Of course there's no way you can cook with so many other things to take care of. Just call in Eat Out At Home (EOAH). Their super fancy and delicious platters are the perfect ice breakers and they offer full service catering. EOAH take in orders two to three days in advance. Prices start at INR 300 for platters, INR 600 for party dishes and INR 1,100 (per plate) for catering.
Paprika
When good food and chilling with a handful (as small as 5 people) friends are on the cards, call up Paprika to get your food sorted. All very gourmet-ish with Thai, Japanese, Mexican and Lebanese dishes, you can opt for the small serves of 4-5 people to the medium serve of 9 to 10 people or a large serve of 14-15 people. They are also available for catering your parties. Charges start at INR 1,500 per plate.
Comments