The information in this post might be outdated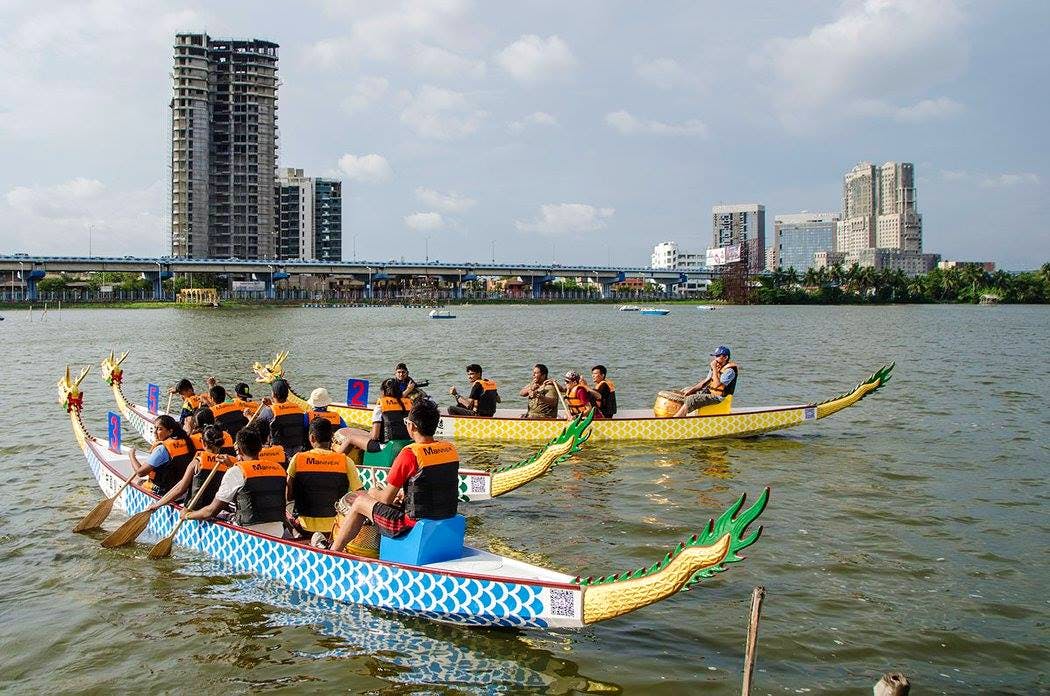 The Dragon Boat Festival Is Here Guys And You Cannot Miss It!
What's Happening
It's time for the Dragon Boat Festival again! This weekend, gear up for a traditional Chinese affair and enjoy some boat races, Chinese folk dances, the famous and spectacular lion dance while relishing some delicious Chinese food!
The Dragon Boat Festival is a traditional holiday originating in China, which has been held annually for over 2,000 years in the days close to the summer solstice. The focus of most celebrations is on eating zongzi (sticky rice treats wrapped in bamboo leaves), drinking realgar wine (an alcoholic drink that consists of cereal wine and powdered yellow-orange mineral), and racing dragon boats.
Get ready to be enthralled by their traditional folk dances, the Kongzhu or the Chinese Yo-Yo show and lots more at this festival happening on Sunday at the Calcutta Boating Club. The festival is attached to a legend that recounts the death of Qu Yuan, a Chinese poet. The Dragon Boat Festival is one of the most important festivals for the Chinese community. Luckily, they celebrate this festival with much fanfare in Kolkata and you're invited too!
The festival is organized by the Indian Chinese Association for Culture, Welfare and Development with support from the Consulate-General of The Peoples Republic of China in India.
We're gonna be there. Are you?
How's The Venue
The venue for the festival is the Calcutta Boating and Hotel Resorts Pvt. Ltd.
Price Includes
The event is free and open for all to attend.
Pro-Tip
Don't forget to carry some cash if you wish to enjoy the delicious Chinese food. You'll get authentic CHinese cuisine and traditional wine sourced from Chinese homes!
Comments