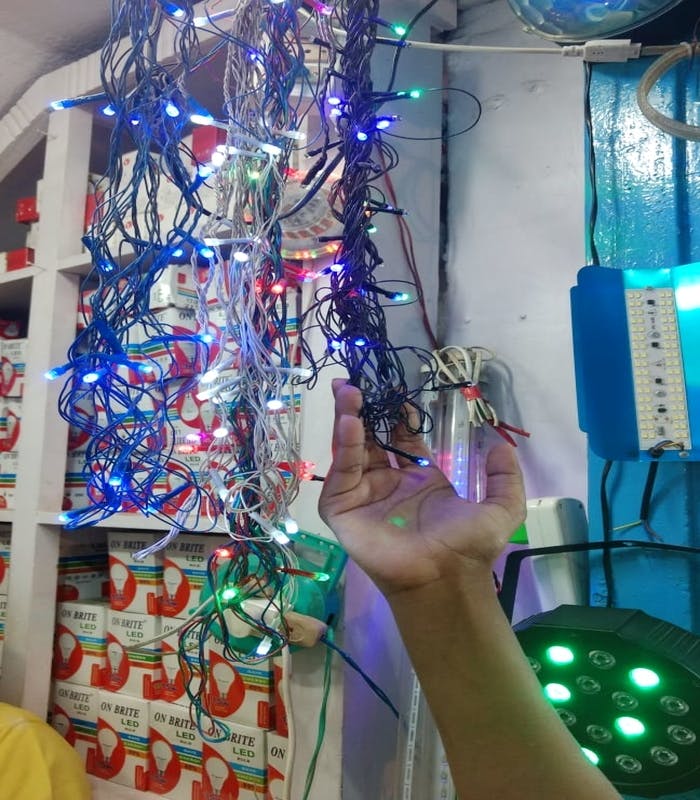 Decorate Your Homes To Look Like Wonderland With These Fairy Lights Under INR 50
Beautifying your homes won't be a tedious task anymore. You know why? Because we have found these stores on Parsee Church Street and Ezra Street area where you can get fairy lights for under INR 50.

Skylark Enterprise
The ironic part about this store is that it looks pretty small from the outside, but as you enter and walk through the narrow alley, it opens up to a completely different space. You suddenly find yourself surrounded by a plethora of fairy lights starting from INR 30.
Rishika Electricals
This shop on Parsee church Street sells both fairy lights and LED lights. Get their fairy lights for INR 30 and if you're in the mood to move away from the monotony, then you can grab their LED lights for INR 60 - INR 70. Perfect for a house party, eh?
Galaxy Light
Galaxy Light is a wholesale shop but you can get your choice of fancy fairy lights here. Choose between their red, yellow, black and white fairy lights which you can get for INR 35. They also have an upper range which comes for INR 40. Stock up for Diwali, or just decorate your desk with this at work!
AS Electricals
Head to this store if you want to buy fairy lights in large quantities. Their lights will cost you INR 32.50, but if you order in bulk, then you can buy each for INR 30. Visit during any festive season so you get the best selection. Decorating your society during festivals just got cheaper.
Comments