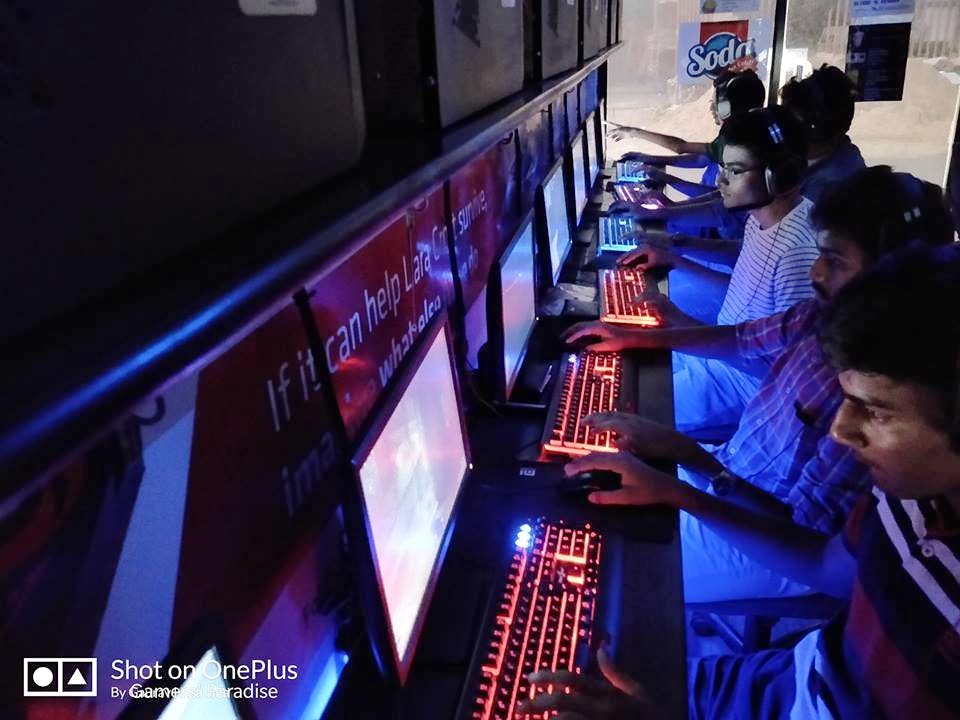 Call of Duty, GTA, Counter Strike & More: Play Your Favourite Games For Just INR 40
Shortcut
Gamer's Paradise is where you need to be – play the best games for just INR 40 an hour and the more you play, the cheaper it is.
What Makes It Awesome
Call of Duty, Counter Strike, Grand Theft Auto, Need For Speed, Lord of the Rings, MotoGP and more – Gamer's Paradise has all the coolest and latest games that you can play. Can't afford to buy it yourself or want to play with the whole squad together? This is where you need to go. Plus they have new Ryzen PCs with CPUs that are mind blowing.
Fully air-conditioned, the zone has many computers - so it's unlikely that you'll have to wait for long to play - each with its own set of speakers or headphones. The dim lighting, posters on the wall and mini-collectibles will also set the mood for your gaming sessions. It's also down the road from a bunch of eating places (the neighbourhood is littered with cool cafes and places to grab a quick snack). They provide free Wi-Fi for all their gamers and ice cold soda in six mouthwatering flavours.
You can pay by the hour or if you are you a gaming freak, you can also get a prepaid membership which will give you discounts. The more you play, the cheaper it is!
Pro Tip
This is also a great place to meet like-minded gamers. The arcade has single and multi-player games so you can bring the squad for an epic showdown. The zone is open from 10am to 8:30pm.
Comments