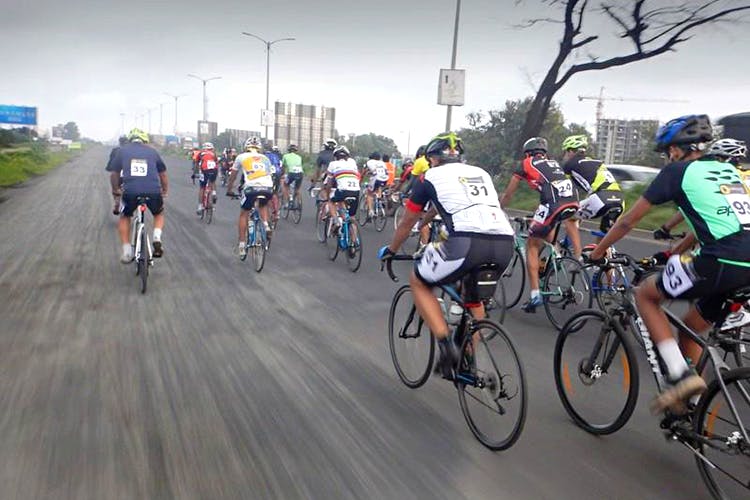 Fit, Fun and Environment-Friendly: Join These Cycling Clubs In Kolkata
You get fit, you have fun and you help the environment. Sign up for these cycling clubs in Kolkata and do yourself, and the city, some good.
Discover On Wheels (DoW)
Cycling enthusiasts, here's where you need to head for regular Sunday group rides. Promoting a sporty and healthy lifestyle, they organise many events including the first Kolkata Duathlon which saw huge participation and positive responses from the cycling and running community. They do long-distance Ultra Endurance races which go as high as 300 kilometres to invigorate the challenger in you.
Kolkata Cycling Club
This grassroot sustainability project encourages cycling as a healthy, cheaper, smarter transport mode. They also work with policy makers to encourage cycling as a suitable means of transport.
Ride2Breathe
You'll have the most scenic places in the city as backdrops – they do daily early morning cycling sessions in Salt Lake, and on Sundays along Victoria Memorial. They try to promote a healthier lifestyle and work towards making the city air a tad more breathable.
Kolkata Cycle Samaj
This city cyclists' club advocates sustainable development. They organise all-day cycle rallies and roadside campaigning to promote cycling and to establish the right of road for Kolkata cycle lovers (there's a rule in place that does not allow cycling on major roads in the city!).
CNG (Cycle-Network-Grow)
The name of this group says it all. They are all like-minded people who ride together, organise events, and strike up close friendships. They are extremely active in the city, and if you look to be on your toes sign up for their next event.
Comments