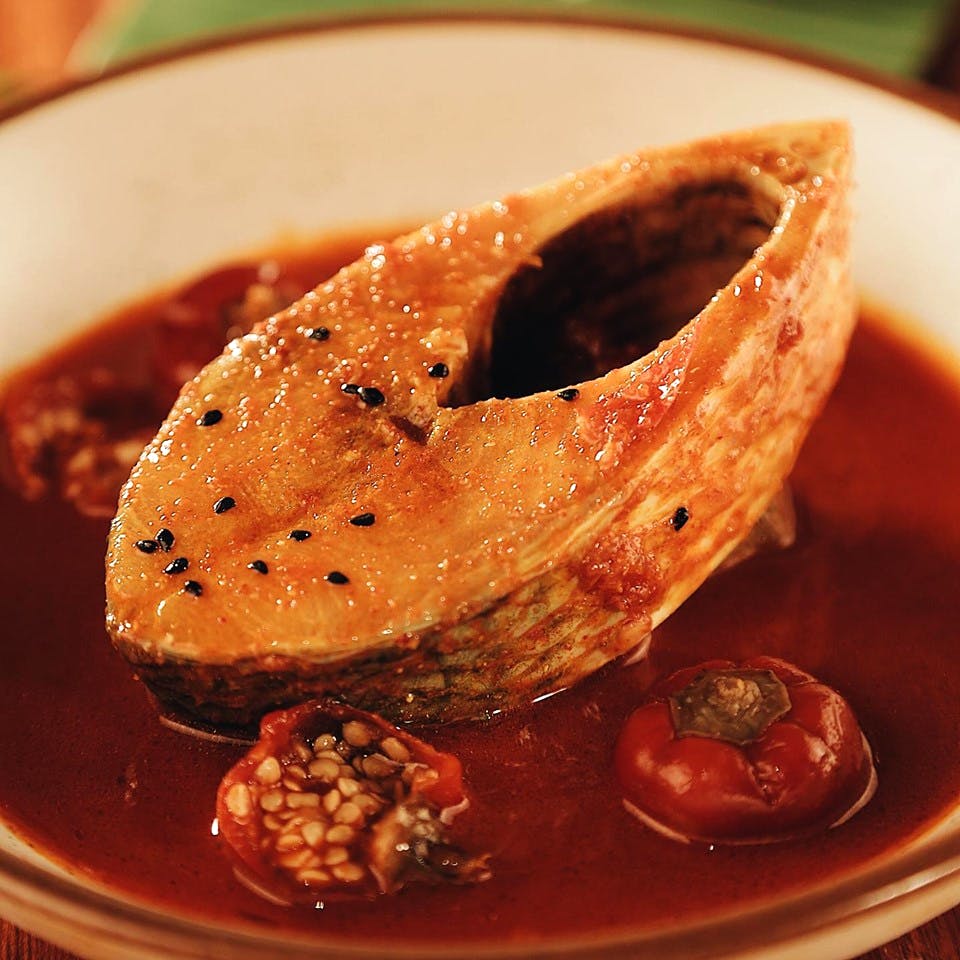 Cafe Mezunna To Oh! Calcutta: A Foodie's Delight
Tired and hungry after all the shopping? Or just looking for a nice place to grab lunch/dinner with the fam? Look no further than Forum Mall on Elgin Road. One of the first malls in the city, Forum is known for its restaurants, pubs and food court as much as it is known for shopping. So, if you love food as much as we do, then this is where you need to be.
Starbucks
All you coffee addicts! Head to the newest outlet of the good ol' Starbucks for your caffeine fix. Enjoy your cappuccinos, lattes and cold brews while munching on sandwiches, croissants and wraps. Go for their Oatmeal and Raisin Cookies or the Red Velvet & Orange Cheesecake. There's lots to choose from, so go all out!
TGI Friday's
Go to TGI Friday's for their Pork Belly Nachos or the Cheesy Nachos that's got oodles of melted cheese, topped with olives, and comes with three sides including a dip, a grilled corn cob and crispy onion rings. You just cannot miss out on the steaks here that are cooked to perfection. Enjoy all of this and more while sipping on your favourite drink and listening to some nice music.
Cafe Mezzuna
Looking to catch up with friends over a drink? Cafe Mezzuna is where you should be. Choose from a wide selection of alcoholic and non-alcoholic beverages and an equally amazing variety of food dishes. The mini burgers and the pastas are must-haves. Health freaks can opt for the salads. Their dessert menu that has Bailey's mousse cake, vanilla bean pannacotta, tiramisu and creme brulee that is soul-satisfying.
Starstruck
This restaurant is sure to get you Starstruck with its wide selection of food and refreshing drinks. It's perfect for a quiet meal with family and friends. They serve Chinese, North Indian, Continental and Mughlai cuisines but it's the former two that has our heart. Be it the different soups, Spring Rolls, the appetizing Tandoori Platter or the pork and fish varieties - Starstruck does them so well and how!
Privy Ultra Lounge
With the same entrance as Starstruck, this lounge offers an amazing ambience and a wide selection of drinks along with delectable finger food from Oriental, North Indian and Continental cuisines. They've got a dance floor so groove to music while enjoying your favourite drinks and munchies.
Oh! Calcutta
Easily one of the best restaurants in the city for mouth-watering Bengali food. If you love traditional Bengali dishes, then this is where you should be. The place has a quiet ambience with soothing music - a perfect setup for you enjoy your meal in peace. It's perfect for a family lunch or dinner. Their fish items are a must try. The Dal Makhani is amazing too.
Burp - Food Court
In a hurry and want to grab a quick bite? Then, check out Burp - the food court located on the fifth floor of the mall that has it all. You name it and they have it. From papdi chat and dosas to noodles and pastas, this place offers everything. You'll also find Pizza Hut, Biscotti, Subway and Cream & Fudge Factory kiosks if that's what you prefer.
Wow Momo
Indulge in delectable momos from the small Wow Momo kiosk on the fourth floor of the mall. Try the Veggie Pan-Fried Momos in Tomato Garlic Sauce or the Chicken Steamed Momos, if you are a non-vegetarian. It's sure to satisfy your mini hunger pangs as well as your heart.
For Desserts & Beverages
For those of you who have a major sweet tooth, there are loads of options for desserts and shakes and other beverages. There's Krazy for Chocolates right at the entrance. You've also got Sweetish House Mafia, Cream & Fudge Factory, Keventers, Gelato Vento, to name a few. Indulge in delectable ice-creams, brownies, pastries and cakes from these amazing dessert parlours. We're sure you won't be disappointed.
Comments